The congested nature of the global film industry all but guarantees that many festival titles will all but vanish once they hold their premieres. Thankfully, more than 30 films — and counting — that screened at the 2017 Tribeca Film Festival have already been acquired and are headed to theaters and/or VOD platforms sometime in the very near future. Here's a helpful guide to help you discover these fantastic films, from Max Winkler's ribald coming-of-age comedy Flower to Sierra Pettengill and Pancho Velez's searing politics-of-fame essay The Reagan Show — and so much more.
Abundant Acreage Available
Director: Angus MacLachlan
Still reeling over the recent death of their father, siblings Jesse (Terry Kinney) and Tracy (Amy Ryan) are attempting to settle into their new lives in his absence. Their simple existence is unexpectedly disrupted by the sudden arrival of three mysterious brothers, camping on their land and possessing a surprising connection to their family farm.
Distributor: Gravitas Ventures
When to Expect it: Fall 2017
Blurred Lines: Inside the Art World
Director: Barry Avrich
Barry Avrich's in-depth and eye-opening documentary pulls back the curtain on the behind-the-scenes dealings revolving around the contemporary art world. Reputable artists, critics, auctioneers and collectors demystify the often illusive and complex relationship between art and commerce in this film, which features extraordinary access to industry players.

Distributor: Gravitas Ventures
When to Expect it: TBD

Bobbi Jene
Director: Elvira Lind
In her moving and cinematic documentary, Elvira Lind follows American dancer Bobbi Jene Smith as she makes the decision of a lifetime. Bobbi returns to the U.S., leaving behind a loving boyfriend and a successful 10-year run as a star dancer of the famous Israeli dance company Batsheva. Lind, whose film won all three documentary prizes at this year's festival from a jury comprised of Barbara Kopple and Alma Har'el, intimately portrays Bobbi's rigorous creative process as she starts fresh in San Francisco, while still working to maintain a long-distance relationship.
Distributor: Oscilloscope Laboratories
When to Expect it: Late 2017

Bombshell: The Hedy Lamarr Story
Director: Alexandra Dean
Known for her unmatched beauty, Hedy Lamarr's fans never knew she also possessed a beautiful mind. Immigrating to Hollywood in the late 1930s, Lamarr acted by day and sketched inventions by night, even devising a "secret communication system" for the Allies to beat the Nazis. Bombshell: The Hedy Lamarr Story reveals how Lamarr gave her patent away to the Navy, receiving no credit for her engineering innovations, even as she was immortalized as a legend of the silver screen. Executive produced by Susan Sarandon.
Distributor: Zeitgeist Films and Kino Lorber
When to Expect it: November 24th, 2017

The Boy Downstairs
Director: Sophie Brooks

Zosia Mamet exhibits winsome charm as Diana, navigating the rite of passage of every single New Yorker: the search for an apartment. She seemingly finds a jewel of a home until realizing her downstairs neighbor is her ex whose heart she broke. Like a true New Yorker, she keeps the apartment.

Distributor: FilmRise
When to Expect it: Early 2018

Can't Stop, Won't Stop: A Bad Boy Story
Director: Daniel Kaufman
A raw and exclusive look behind the scenes at the history and legacy of Bad Boy through a complex portrait of the label's mastermind, Sean "Diddy" Combs aka Puff Daddy, as he tries to reunite his Bad Boy Family in the course of a frantic three-week rehearsal period. This Live Nation Productions documentary finds him reuniting with the biggest names from Bad Boy's history for a wildly successful pair of concerts at Brooklyn's Barclay Center.

Distributor: Apple Music (VOD)
When to Expect it: June 25th, 2017

Clive Davis: The Soundtrack of Our Lives
Director: Chris Perkel
Chris Perkel's riveting profile of legendary music man Clive Davis spans a remarkable five-decade career, providing an incredible tour of the most sensational music of the cultural revolution, from the '60s to the rise of hip-hop. Bruce Springsteen, Whitney Houston, Santana, Aretha Franklin, Barry Manilow, Patti Smith, Alicia Keys, Sean "Puffy" Combs, and a great many more attest to Davis as, in Aretha Franklin's words, "the greatest record man of all time." This film is ceaselessly entertaining proof.

Distributor: Apple Music (VOD)
When to Expect it: Late 2017

Copwatch
Director: Camilla Hall
Copwatch is the true story of We Copwatch, an organization that films police activity as a non-violent form of protest and deterrent to police brutality. In her feature film debut, director Camilla Hall crafts an intriguing and timely profile of citizen-journalist-activists- including Ramsey Orta who filmed Eric Garner's fatal arrest- who seek to disrupt the ever-present challenge of police violence.

Distributor: Gunpowder & Sky
When to Expect it: TBD

The Death and Life of Marsha P. Johnson
Director: David France
Featuring never-before-seen footage and rediscovered interviews, Academy Award nominee David France (How to Survive a Plague) follows a new investigation into the mysterious death of self-described "street queen" Marsha P. Johnson, one of the courageous black transgender activists who spearheaded the modern gay civil rights movement.
Distributor: Netflix
When to Expect it: Late 2017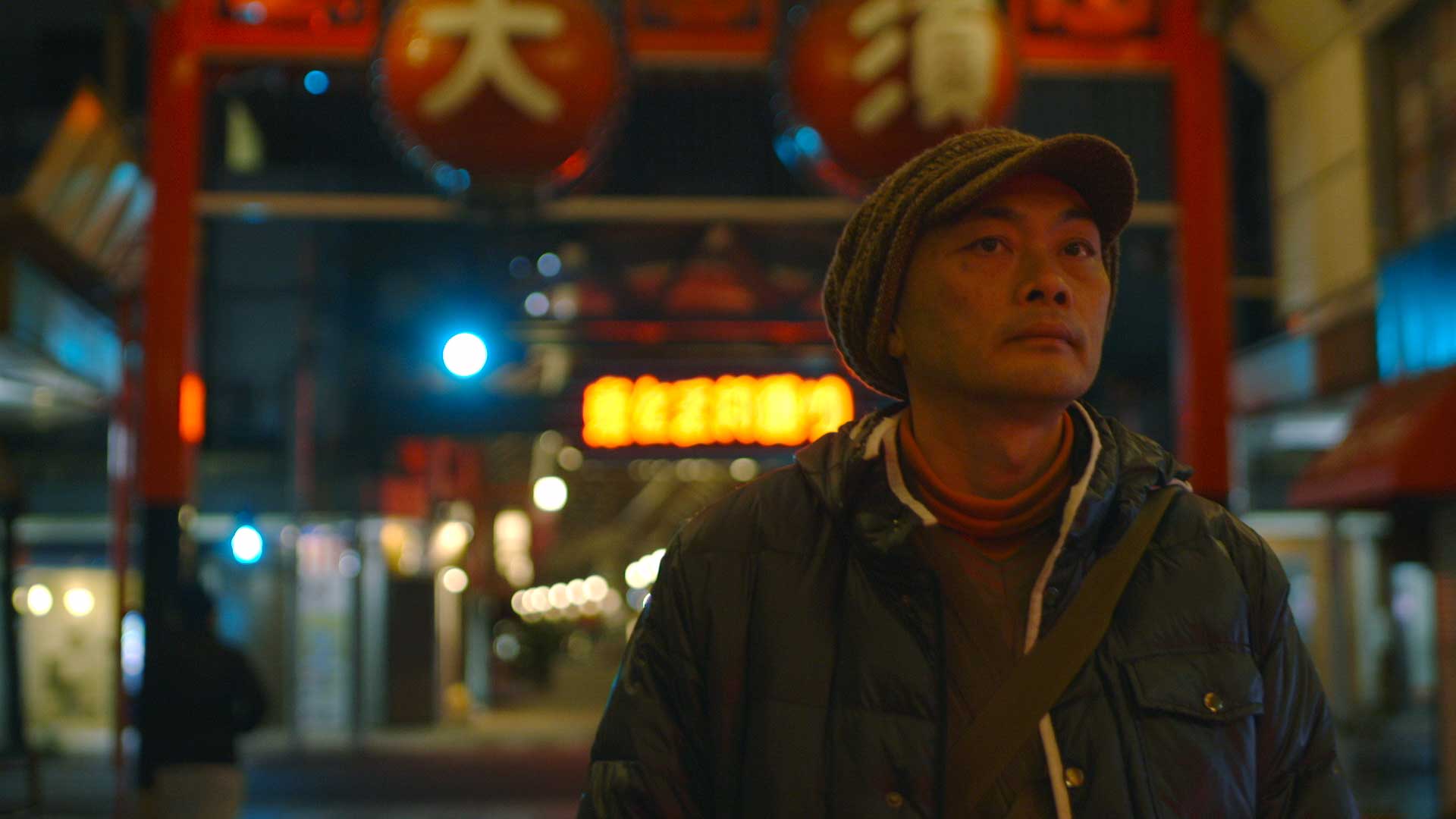 The Departure
Director: Lana Wilson
Lana Wilson follows up her award-winning After Tiller with this profile of Ittetsu Nemoto, a Buddhist priest renowned for saving the lives of countless suicidal people. But Nemoto, suffering from heart disease and supporting his wife and young son, risks his life carrying the heavy emotional load to support those who no longer want to live. When saving others takes such a toll, can he find the resiliency to save himself?

Distributor: Dogwoof
When to Expect it: October 13th in New York at Metrograph
Devil's Gate
Director: Clay Staub

Struggling to overcome a recent professional tragedy, an FBI agent (Amanda Schull) heads to a small North Dakota town to investigate the disappearance of a local woman and her young son. The search leads to the missing woman's husband's (Milo Ventimiglia) secluded farm, on which answers, new mysteries, and God-fearing terrors await.

Distributor: IFC Midnight
When to Expect it: TBD

The Divine Order
Director: Petra Volpe
Political leaders in Switzerland cited 'Divine Order' as the reason why women still did not have the right to vote as late as 1970. Director Petra Volpe explores this surprising history through the story of Nora, a quiet housewife from a quaint village searching for the fierce suffragette leader inside her.

Distributor: Kino Lorber and Zeitgeist Films
When to Expect it: TBD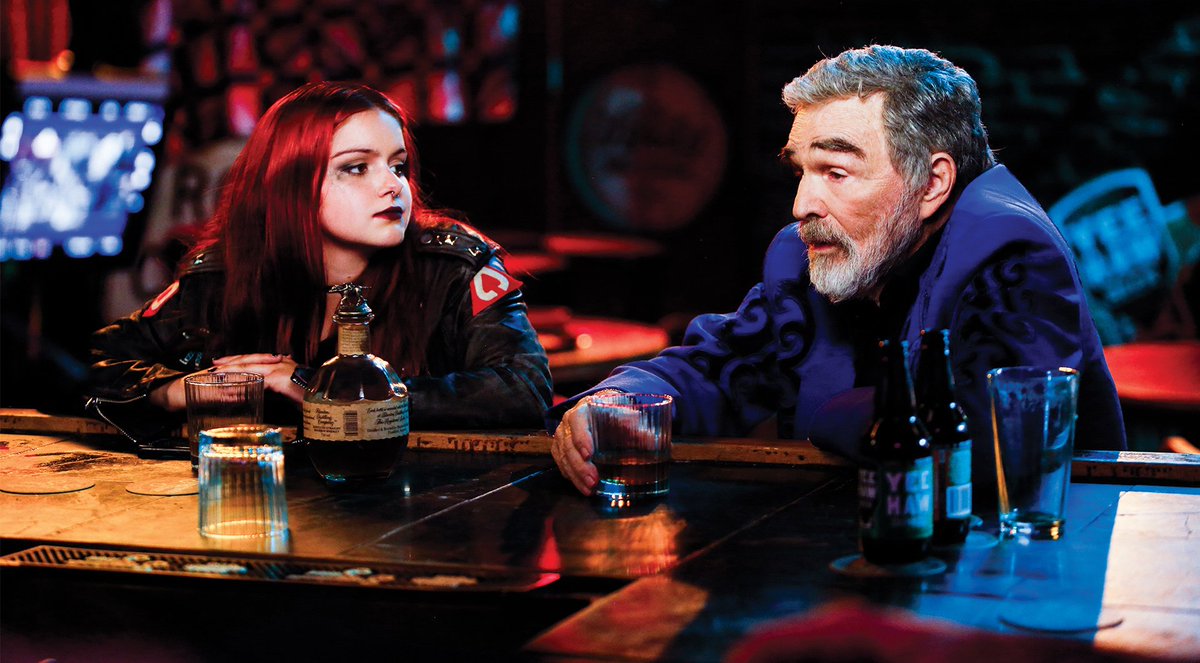 Dog Years
Director: Adam Rifkin
Vic Edwards (Burt Reynolds) was one of the biggest movie stars in the world, known for his mustachioed good looks and cocky swagger. With his Hollywood glory a distant memory, the now-octogenarian Vic is prompted to reassess his life with the passing of his beloved dog and the arrival of an invitation to receive a lifetime achievement award from the (fictional) International Nashville Film Festival.

Distributor: A24/DirecTV
When to Expect it: TBD
ELIÁN
Directors: Tim Golden and Ross McDonnell

Thanksgiving, 1999: Two fishermen on the Florida Straits find a young Cuban boy, Elián González, floating alone in an inner tube. Their discovery evolves into a custody battle between Elián's Cuban father and his Miami-located relatives that brings the conflict between Cuba and the U.S. to the forefront. Eighteen years later, ELIÁN, executive produced by Alex Gibney, gives the now grown-up Elián the chance to tell his own side of the story.

Distributor: Gravitas Ventures
When to Expect it: In theaters and on VOD now!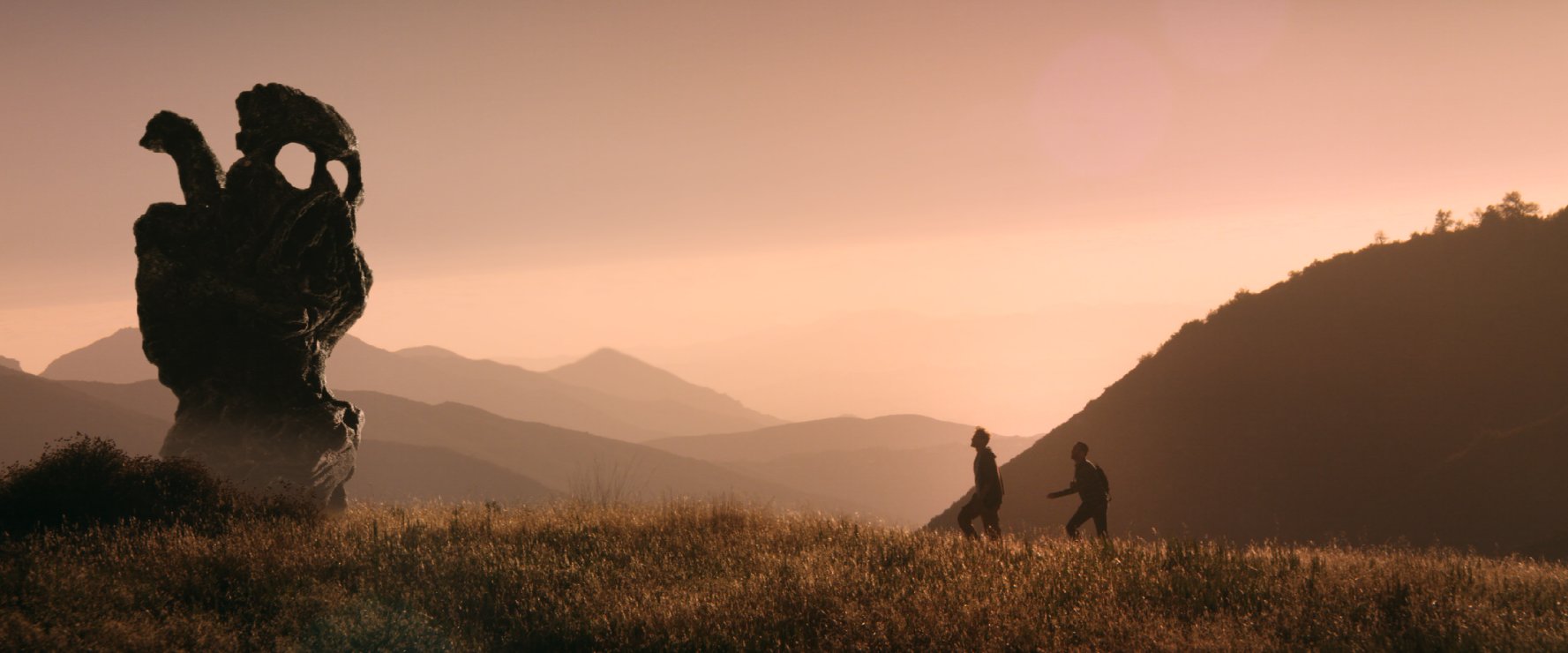 The Endless
Directors: Justin Benson and Aaron Moorhead

Years after escaping a cult as teenagers, brothers Aaron and Justin return to their former home after receiving a mysterious message. While Aaron is quickly drawn back into the fold, Justin remains uneasy. However, neither can deny it when strange events begin happening that seem to mirror the cult's unusual axioms. Following their Tribeca breakout Resolution, Justin Benson and Aaron Moorhead direct and star in another intensely original genre hybrid.

Distributor: Well Go USA
When to Expect it: Early 2018

Flower
Director: Max Winkler
Rebellious and quick-witted, 17-year-old firecracker Erica Vandross (Zoey Deutch) kills time with her friends gawking at older men in bowling alleys and sexually scheming guys out of their money. However, her biggest scheme is still to come when her mother asks her boyfriend and his troubled, fresh-out-of-rehab son to move in with them in this biting dark comedy.

Distributor: The Orchard
When to Expect it: TBD

Frank Serpico
Director: Antonino D'Ambrosio
With unprecedented access to a notoriously reclusive subject, Antonino D'Ambrosio creates a powerful portrait of Frank Serpico, the former NYPD officer who in the 1970s blew the whistle on the corruption and payoffs running rampant in the department. This is te true story that inspired Sidney Lumet's American crime classic that bears his name.

Distributor: Sundance Selects
When to Expect it: TBD

From the Ashes
Director: Michael Bonfiglio
From the Ashes captures Americans in communities across the country as they wrestle with the legacy of the coal industry and what its future should be under the Trump Administration. From Appalachia to the West's Powder River Basin, the film goes beyond the rhetoric of the "war on coal" to present compelling and often heartbreaking stories about what's at stake for our economy, health, and climate. From the Ashes invites audiences to learn more about an industry on the edge and what it means for their lives.

Distributor: National Geographic Global Networks
When to Expect it: In theaters now. Airs on National Geographic on June 25th.

Gilbert
Director: Neil Berkeley
Legendary comedian Gilbert Gottfried has had quite a career. Rocketing to fame in the 1980s, he was thrust into the public consciousness almost immediately thanks to his brash personality, unique worldview, and off-kilter comic timing. Now, foul-mouthed and unapologetic after decades of flying solo in both his work and in his personal life, Gilbert has shockingly reinvented himself… as a family man.

Distributor: Gravitas Ventures
When to Expect it: November 3rd, 2017

A Gray State
Director: Erik Nelson
Christmas, 2014: filmmaker, veteran and charismatic up-and-coming voice of alt-right politics David Crowley and his family are killed in their suburban Minnesota home. Their shocking deaths quickly become a cause célèbre for conspiracy theorists. Executive produced by Werner Herzog, A Gray State combs through Crowley's photographs, videos and recordings to investigate what happens when an ideology becomes an all-consuming obsession.
Distributor: A&E IndieFilms
When to Expect it: November 2017

Holy Air
Director: Shady Srour
Desperate to care for his pregnant wife and ailing father, Adam (writer/director Shady Srour) embarks on his latest, riskiest business venture: selling bottled holy air. A sharp comedy set in modern-day Nazareth, Holy Air examines the complicated emotions that go into living as a modern, progressive, Christian family on the world's most spiritual ground.
Distributor: Samuel Goldwyn Films
When to Expect it: TBD

Hondros
Director: Greg Campbell
Beginning with the war in Kosovo in 1999, award-winning photographer Chris Hondros served as a witness to conflict for over a decade before being killed in Libya in 2011. In the Tribeca Audience Award winner Hondros, director and childhood friend Greg Campbell creates a portrait of a man with not only great depth and sensitivity, but a passion for his craft, and an unending talent for creating breathtaking imagery. Executive produced by Jake Gyllenhaal.
Distributor: Netflix
When to Expect it: Later this year

House of Z
Director: Sandy Chronopoulos

Zac Posen rocketed to fashion stardom at a young age with his unique design aesthetic and charismatic presence, becoming one the most recognizable faces in the business today. But like any journey to great success it hasn't come without cost. Sandy Chronopoulos' film looks past the glamour of the red carpet and the runway to shine a light on the trials and tribulations of running one of the country's most successful fashion houses.
Distributor: Condé Nast Entertainment
When to Expect it: September 2017 on Vogue.com

Literally, Right Before Aaron
Director: Ryan Eggold

Still reeling from his breakup with college sweetheart Allison (Cobie Smulders), Adam's (Justin Long) world is thrown into further chaos when he's surprisingly invited to attend her wedding. Over a surreal weekend, he stumbles through a nightmarish rehearsal dinner and drinks his way through the reception as he thinks back on where it all went wrong with the one that got away. Ryan Eggold directs this refreshingly unconventional romantic comedy.
Distributor: Screen Media Films
When to Expect it: Late 2017
Love After Love
Director: Russell Harbaugh
The world of a mother and her two adult sons feels emotionally untethered following the death of their family's patriarch. Andie MacDowell, Chris O'Dowd, and James Adomian deliver searing performances in this absorbing story of a family losing and regaining their equilibrium in the wake of loss.
Distributor: IFC Films
When to Expect it: TBD

My Friend Dahmer
Director: Marc Meyers

Before Jeffrey Dahmer became one of the most notorious serial killers of all time, he was a teenage loner. Conducting grisly experiments in a makeshift backyard lab, Jeff was invisible to most, until his increasingly bizarre behavior unexpectedly attracted friends. Based on the cult graphic novel, My Friend Dahmer chronicles the origins of the man, the monster… the high school senior.

Distributor: FilmRise
When to Expect it: Fall 2017

Nobody's Watching
Director: Julia Solomonoff
Nico (Tribeca Best Actor winner Guillermo Pfening) is a promising actor in Argentina, but in New York, nobody takes notice. After giving up a successful career in his home country for a chance to make it in the big apple, Nico finds himself bartending, babysitting and doing odd jobs to keep afloat. In a moving depiction of the vibrant city, director Julia Solomonoff's touching feature questions how we adjust when we lose our audience.
Distributor: FiGa Films
When to Expect it: Now playing at New York's Film Forum!

November
Director: Rainer Sarnet
Dive into the cold, snowy landscape of 19th-century Estonia, where werewolves and spirits roam free, and Jesus co-exists with kratts, the farmers' mythological helpers made of tools and bones. Farmer girl Liina's doomed romance with local boy Hans is at the center of director Rainer Sarnet's pagan, black and white world, where the characters search for meaning in their surroundings and ponder the existence of the soul.
Distributor: Oscilloscope Laboratories
When to Expect it: Late 2017

Psychopaths
Director: Mickey Keating
In an unidentified prison, a madman is executed via the electric chair. This triggers a sort of Mischief Night for a group of serial killers out in the city. There's Alice (Ashley Bell), an escaped mental patient who thinks she's living in a 1950s glamour world; Blondie (Angela Trimbur), a beautiful seductress who lures men down into her suburban basement; a strangler (James Landry Hebert) who preys on unsuspecting women; and an enigmatic masked contract killer (Sam Zimmerman) whose next job sends him to seedy nightclub. As the night progresses, the body-count rises and the fate of these deranged murderers is sealed in blood.
Distributor: Samuel Goldwyn Films
When to Expect it: January 2018
The Reagan Show
Directors: Sierra Pettengill and Pancho Velez
Constructed entirely through 1980s network news and videotapes created by the Reagan administration itself, Velez and Pettengill's prescient documentary presents Ronald Reagan as the first made-for-TV president — a man whose experience as a performer and public relations expert made him a unique match for an emerging modern political landscape, and for his chief rival: charismatic Soviet leader Mikhail Gorbachev.
Distributor: Gravitas Ventures/CNN Films
When to Expect it: Opens June 30th at Metrograph

Saturday Church
Director: Damon Cardasis

14-year-old Ulysses is a shy and effeminate teen being raised in the Bronx by his strict Aunt Rose. He finds escape in a rich fantasy life of music and dance, and soon with a vibrant transgender youth community called Saturday Church. Damon Cardasis' directorial debut is a rousing celebration of one boy's search for his identity.

Distributor: Samuel Goldwyn Films
When to Expect it: January 2018

Super Dark Times
Director: Kevin Phillips

Teenagers Zach and Josh have been best friends their whole lives, but when a gruesome accident leads to a cover-up, the secret drives a wedge between them and propels them down a rabbit hole of escalating paranoia and violence in Kevin Phillips' atmospheric '90s-set mystery-thriller.
Distributor: The Orchard
When to Expect it: Late 2017

Sweet Virginia
Director: Jamie M. Dagg
Jon Bernthal, Rosemarie DeWitt, Imogen Poots, Odessa Young, and a spectacular Christopher Abbott star in this gritty neo-Western with echoes of the early Coen Brothers: a burglary-homicide rattles the residents of a small Alaska town. Jamie M. Dagg's sophomore feature is a haunting drama about the predator in each of us, and the prices we pay to start over.

Distributor: IFC Films
When to Expect it: TBD

Take Me
Director: Pat Healy
Ray is in the boutique simulated abduction business. It's an understandably threadbare market, so he jumps at the chance when a mysterious call contracts him for a weekend kidnapping with a handsome payday at the end. But the job isn't all that it seems. A black comedy that threads the needle between crime thriller and slapstick farce, Take Me is as twisty as it is funny.

Distributor: The Orchard
When to Expect it: In theaters and on VOD now!

Thirst Street
Director: Nathan Silver
There's a fine line between lust and obsession — and for flight attendant Gina (Lindsay Burdge), that line is often difficult to see. Grieving over a lover's suicide, Gina loses her grip on reality after falling for a suave Parisian bartender. Tribeca alum Nathan Silver (Actor Martinez) takes cues from '70s Euro erotic psychodramas in this gorgeously retro and piercingly intimate look at one-sided love.

Distributor: Samuel Goldwyn Films
When to Expect it: Late 2017

Thumper
Director: Jordan Ross
This suspenseful crime drama follows Kat Carter (Eliza Taylor), the troubled new girl in a school harboring a deep secret. When she attracts the attention of the volatile gang leader Wyatt (a menacing Pablo Schreiber), Kat's own hidden secrets threaten to put her life in danger. Executive produced by Cary Fukunaga, the film features raw supporting turns from Lena Headey, Daniel Webber, Ben Feldman, and Grant Harvey.

Distributor: The Orchard
When to Expect it: Late 2017

Tom of Finland
Director: Dome Karukoski
This is the true story of cult artist Touko Laaksonen, better known as Tom of Finland, and the events that influenced his iconic homoerotic drawings. From Finnish army uniforms to motorcycle leathers, Tom finds inspiration in his European post-war surroundings, even as conservative Finland is not quite ready for his transgressive work. Eventually Tom and his art make their way to dazzling Los Angeles in time for the sexual revolution and its aftermath.
Distributor: Kino Lorber
When to Expect it: October 13th at New York's Quad Cinema / October 20th in Los Angeles

---