Today: American artist, director, and entrepreneur Chris Milk.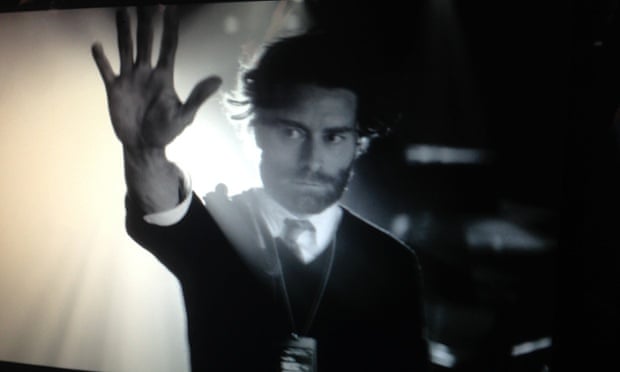 Chris Milk has built a name for himself with his trailblazing interactive projects and famed history as go-to director of wondrous, well-made music videos. In that latter endeavor, Milk has collaborated with artists as diverse as Audioslave, Gnarls Barkley, Green Day, Courtney Love, Modest Mouse, U2, and Kanye West. At present, Milk is boldly working on groundbreaking virtual reality projects through his new endeavor, Vrse, along with a collective of artists, technicians, thinkers, and innovators in the field. In just the past few years, Milk has managed to bring a sense of unparalleled artistry, impeccable craft, and eye-catching beauty to the virtual reality space. A selection of his VR pojects will be featured throughout Spring Studios including "Evolution of Verse," a 3.5-minute short that places users in beautiful, post-card-ready, computer-generated landscapes, and "Clouds Over Sidra," an eye-opening, humanitarian-minded project, produced by UNICEF, that puts users in the shoes of a 12-year-old Syrian refugee in a Zaatari camp in Jordan. Let's take a look back at some of the stunning, resonant work within Milk's extensive portfolio.
2010: Described as a "living portrait of the Man in Black," "The Johnny Cash Project" is a "unique, communal work" that encouraged users to contribute their own portraits of the titular musical legend to be featured in a music video of the late Cash's single "Ain't No Way." The final result featured the work of over 250,000 submitters from 172 different countries.

2010: Milk and Arcade Fire create a user-personalized, experimental music video project called "The Wilderness Downtown," which goes on to win a Grand Prix prize at the 2011 Cannes Advertising Awards (Cyber category).

2011: Featuring the music of Danger Mouse, Italian composer Daniele Luppi, and Norah Jones, Rome: Three Dreams of Black is an interactive film full of surprising, mind-bending animations, all scored to songs off of Danger Mouse's and Luppi's Spaghetti Western-influenced album Rome.

2012: A work of marvelous execution and gorgeously profound intent, Milk's "The Treachery of Sanctuary" is, in the artist's own words, "a large-scale interactive triptych: a story of birth, death, and transfiguration that uses projections of the participants' own bodies to unlock a new artistic language."

2013: Co-presented by Google and Britain's Tate Modern and featured in the Tribeca Film Festival's opening Storyscapes showcase, Milk's "This Exquisite Forest" is a delightfully collaborative, experimental art project that allows users to create brief animations that endlessly expand on the work of other participants.

Want to experience first-hand the dazzling exhibitions of Milk and other visionary VR artists, all taking place inside the festival's newest downtown creative hub, Spring Studios, located at 50 Varick Street? Order your Spring Passes now!
---