It came, we saw, she conquered.
Caitlyn Jenner's incredible, breathtaking Vanity Fair cover is sure to dominate the cultural conversation for a long time, and deservingly so. It can't and shouldn't be ignored, however, that although Jenner's reveal (as well as the outpouring of praise and well-wishes that quickly followed) certainly marks a crucial step into a more accepting and progressive future, the trans community is vast, diverse, and stretches far, far past the admittedly wealthy, white, and famous Jenner. When it comes down to it, not every transwoman gets her own mega-hyped reality show or can afford to look like Jessica Lange, nor should she need to in order to be embraced and respected by those outside her community.
Yes, we should by all means celebrate Caitlyn and her personal victory; it's no small feat. But it is unfortunate and flat-out wrong if we halt the conversation there. Between the alarmingly high rate of suicides among trans kids and the continued violence against transwomen of color, there are still a great many trans-related issues that we need to recognize, discuss, and repair. There is still so much work to be done.
In order to continue any conversation regarding human rights issues, it is always helpful to have entertainment to engage and enlighten us. Here, then, is a brief starter list of carefully-curated films and television programs that shine a much-needed light on transpeople, both real and fictional, in both dramatic and documentary work. The list skews mainstream, but we hope it will inspire you to dig deeper into film history and check out the seminal works of Pedro Almodóvar, Rainer Werner Fassbinder, and Paul Morrissey.
In the meantime, Tribeca recommends: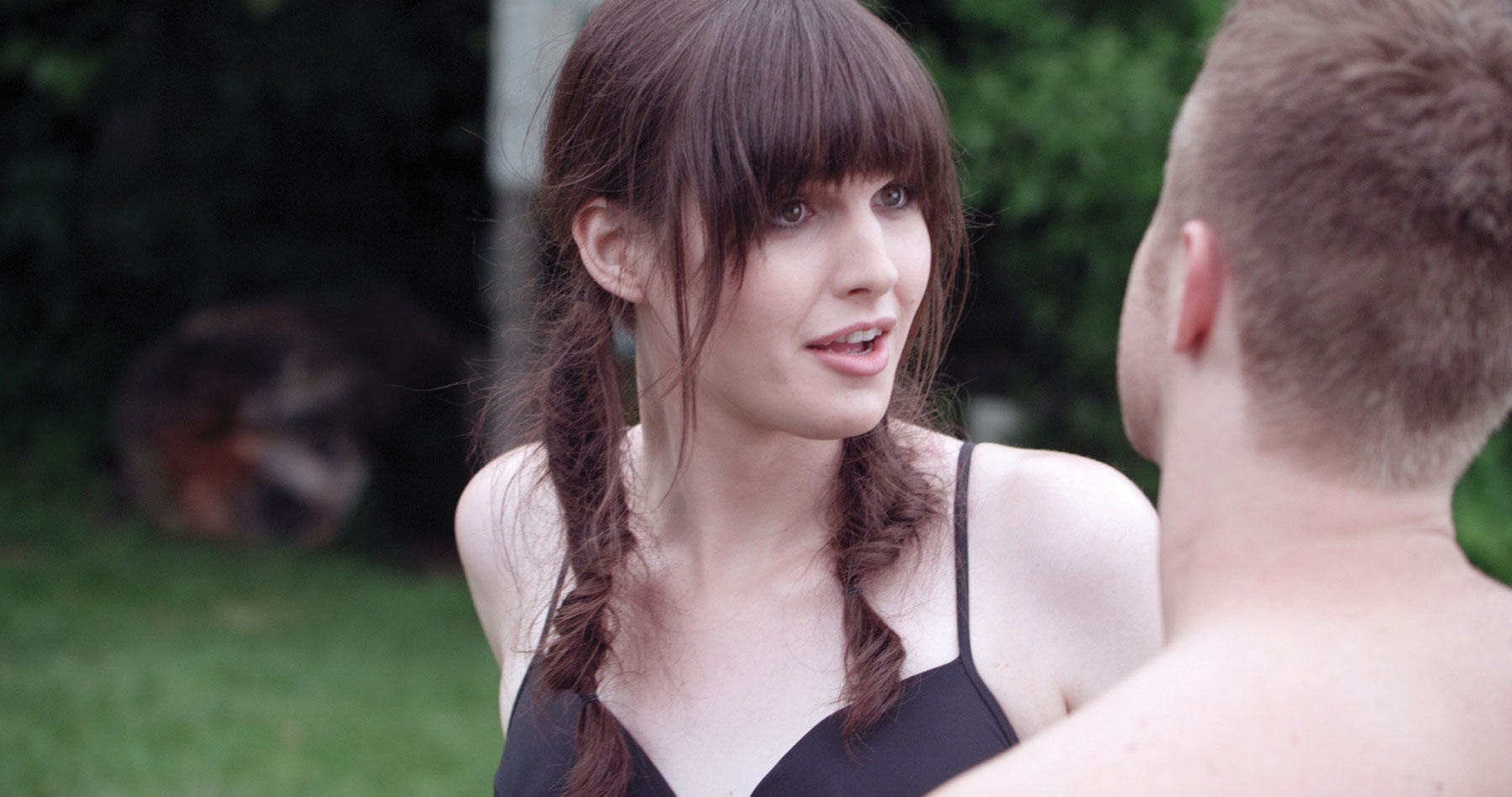 Boy Meets Girl (2014)

Eric Schaeffer's modestly-made but sweetly-realized comedy about the romantic tribulations of a Southern trans girl named Ricky (Michelle Hendley) got a quiet release in four theaters this winter, which is a shame because it's subversive and accessible enough to please a bigger audience. Hopefully it'll find its fans on home release so that more viewers can cozy up to this warm and winsome indie whose lovely, funny, and charismatic lead actress could teach Kate Hudson a thing or two about charmingly anchoring your very own romcom. Stream it on Netflix!
Boys Don't Cry (1999)

We don't talk often enough about how much of a bonafide masterpiece Kimberly Peirce's Boys Don't Cry remains. In depicting the tragic final days of Brandon Teena, a Nebraska trans boy slain by friends upon discovery of his identity, Peirce uses the passion and power of her politically-minded vision to ensure the timelessness of Brandon's story, conveyed through the electrifyingly textured depiction of America's midwest and the invigorating efforts of all of her actors, but especially the peerless Hilary Swank. Boys Don't Cry is as lived-in as the Western shirts on Swank's reedy frame, as impeccably and rapturously-made as any American classic of its era, or any era, and as full of the same sensitivity, magic, and bravery that Brandon's rebel spirit entailed.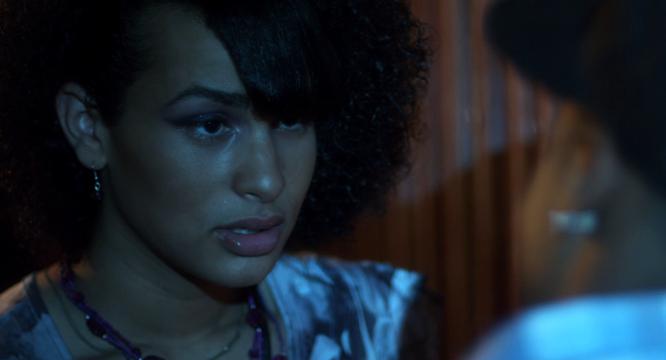 Gun Hill Road (2011)

As a piece of narrative filmmaking, Rashaad Ernesto Green's Gun Hill Road isn't exactly a groundbreaker. But as a showcase for Harmony Santana, a trans actress who stars as a young Latino teen struggling to transition against the wishes of her ex-con father, it's very nearly indispensable. Santana is the first openly transgender actress to be nominated for an Indie Spirit Award, and even though her career has unfortunately cooled off as of late, Gun Hill Road is still worth seeing for her strong, poignant performance, as well as for the rare but refreshing sight of an actual trans performer being allowed to play a trans character. Stream it on Netflix!
Kumu Hina (2014)

Highly distinctive and endlessly illuminating, Dean Hamer and Joe Wilson's documentary follows Hina Wong-Kalu, a Hawai'ian teacher and māhū (i.e. transgender woman), as she strives to maintain her native culture and encourages one of her promising female students to lead the school's all-male houla group. Kumu Hina, which is also available in an educational children's version, is a moving and empowering story about a person, place, and culture the movies rarely take an interest in, unless presented with the opportunity to cast Emma Stone as half-Asian. So Kumu Hina is a rarity that's hard to imagine many audience members selecting of their own volition, but it's a rarity that has a great deal to tell and teach us, if we only wish to learn.
Orange is the New Black (Netflix)

Believe it or not, there are still a select few on this earth who have yet to watch even an episode of Orange is the New Black. Have you met any? Please, be kind to them... Ever since Laverne Cox became the invaluable voice of broader trans acceptance, it seems as though we slightly take for granted just how hysterical, heartbreaking, and forceful she remains as Orange's Sophia Burset, a transwoman imprisoned for credit card fraud who has reinvented herself into Litchfield Prison's resident beautician. Sophia's continued storylines involving her exasperated wife and estranged young son remain the emotional linchpins of the most riotous, risky, and radically inclusive series not on television.
Paris is Burning (1990)

Paris is Burning belongs beside the best work of Kopple, Morris, and the Maysleses on the master list of absolutely essential, must-see American documentaries. Jennie Livingston's insightful, in-depth, and politically-pointed documentary is also an invaluably rich and reflective cultural archive that indelibly immerses us in New York City's shimmering drag-ball culture, turning its diverse and delicious array of filth-reading, shade-throwing, realness-serving participants into some of the most radiant, memorable, and ridiculously-quotable real-life characters ever seen onscreen. Stream it on Netflix!
See also: similarly trans-focused documentaries like Antonio Santini and Dan Sickles's powerful TFF 2014 title Mala Mala (above) about the transitions and transformations among nine distinctive members of Puerto Rico's wide trans community; Bambi, Sébastien Lifshitz's 2012 docu-profile of Marie-Pierre Pruvot, an Algerian-born transsexual woman who became an enduring showgirl in France for nearly two decades; Gabrielle Baur's Venus Boyz (2002), centered around the stage shows of New York's drag kings; and Butterflies on a Scaffold (1995), Luis Felipe Bernaza and Margaret Gilpin's interesting, culturally-specific look at Cuban drag queens.
Tangerine (Now streaming on Netflix)

Sean Baker's sun-baked, Sundance-stamped L.A. odyssey stars newcomers Kitana "Kiki" Rodriguez and Mya Taylor as two trans prostitutes searching for the former's trifling ex-boyfriend. Rowdy, wry, and shot entirely on an iPhone, Tangerine is a caustic girls-on-the-prowl comedy that already feels like an LGBTQ cult classic. Stream it on Netflix!
Transparent (Amazon)

Jill Soloway's seductive, sensational half-hour dramedy about a brittle Los Angeles family and its elder patriarch (the extraordinary Jeffrey Tambor) who decides to transition from male to female is the trans-related program with the most buzz and acclaim and for good reason: its politics are compassionate yet tough-minded, its characters cozy yet challenging, and its stories deeply and emotionally rewarding in ways that feel both intensely recognizable and slyly revolutionary.
---