Before the multitude of movies from the first half of the calendar year get buried by the late-arriving procession of grandstanding Oscar-baiters doing their best biographical mimicries and prodigious period transformations, let's take a moment to applaud eleven actors who probably aren't expecting any trophies come awards season but whose sterling early-year performances are truly reward enough.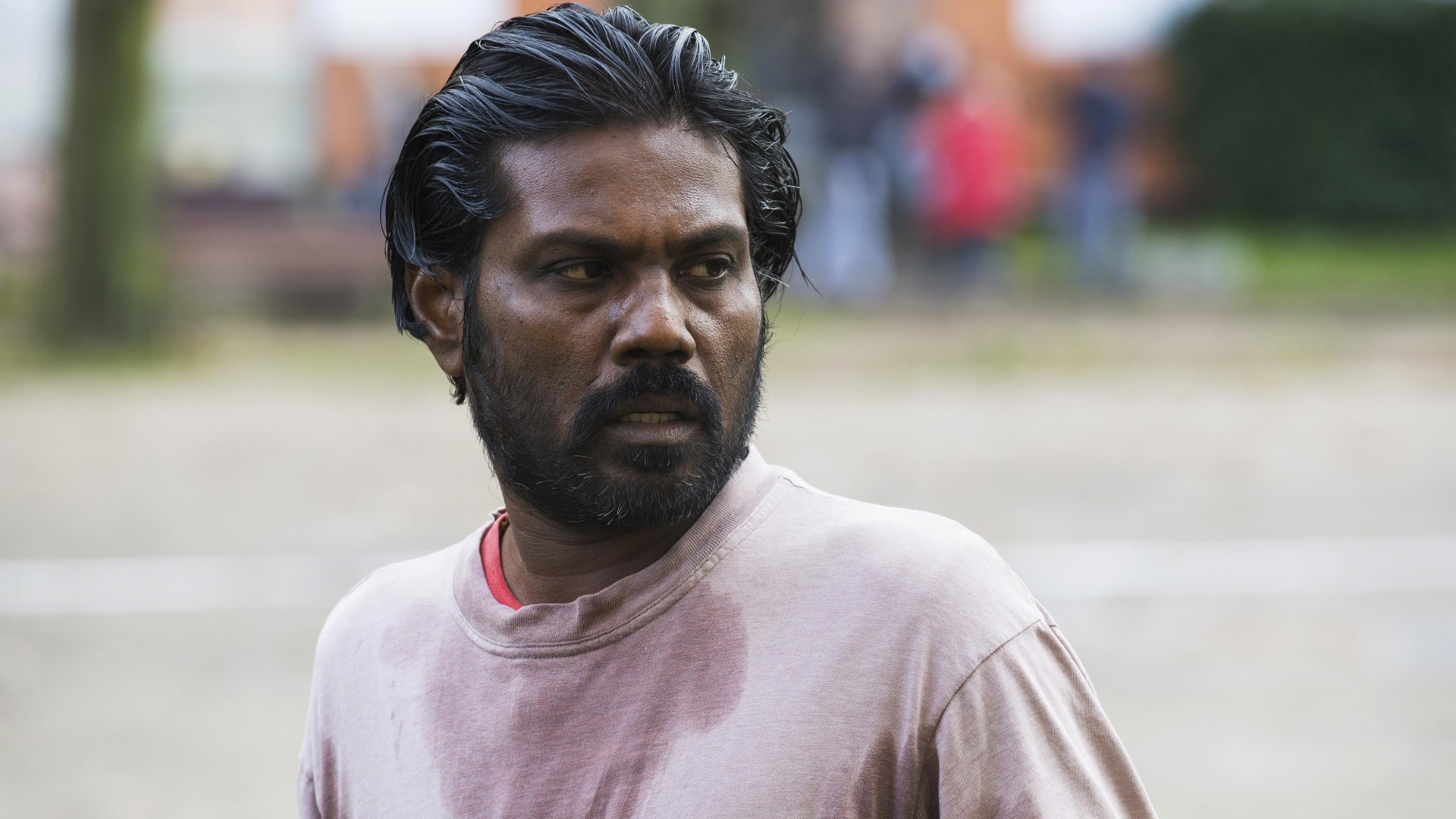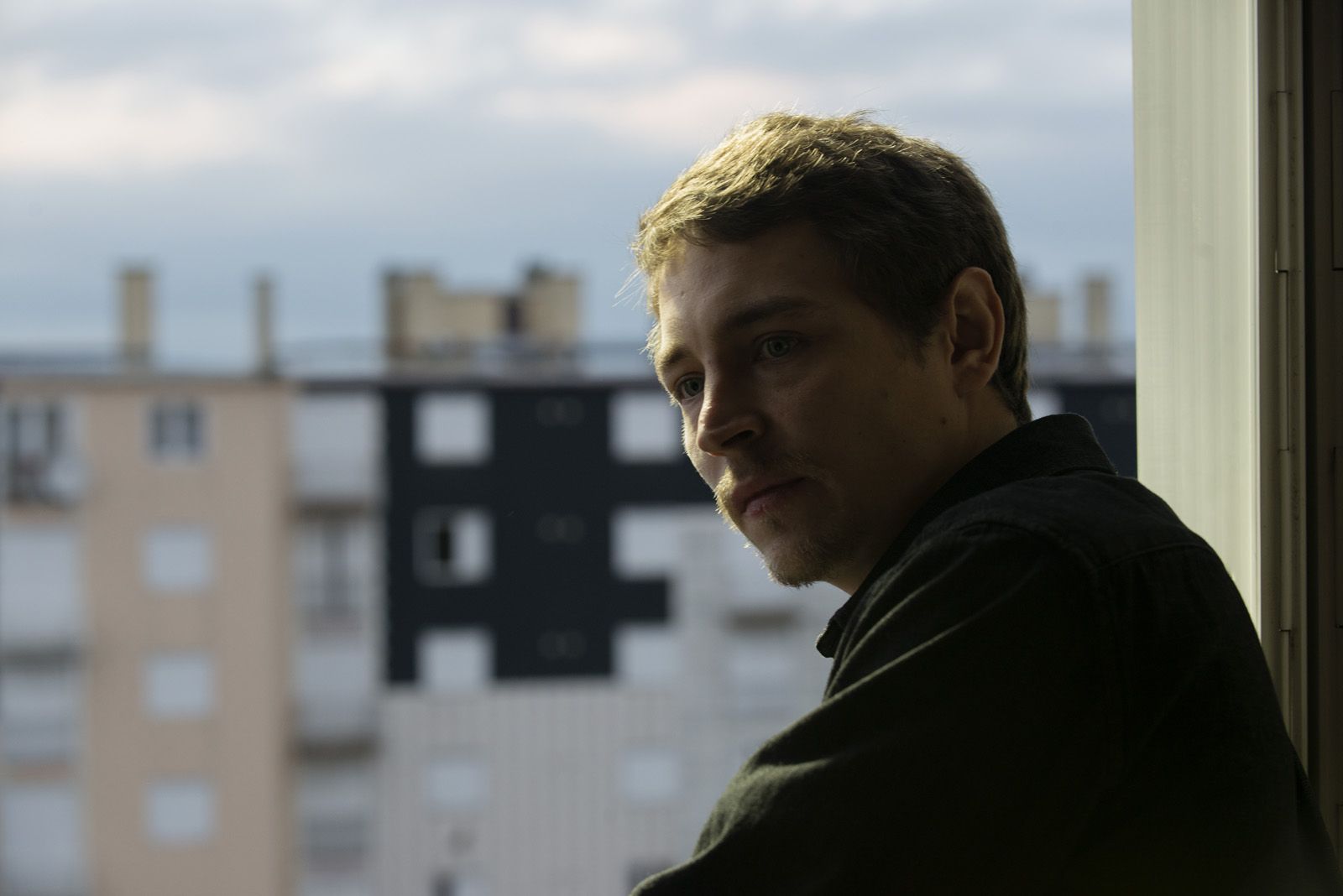 Jesuthasan Antonythasan and Vincent Rottiers, Dheepan
Between Jared Leto's vapidly conspicuous "Method" antics for Suicide Squad and Leto and Matthew McConaughey's skeletal transformations for Dallas Buyers Club, film reporters love to espouse the challenging and dubiously "heroic" commitments of an actor's preparation for a grueling role. It's a shame, then, that Jesuthasan Antonythasan can barely summon even half the press for taking on one of the most truly heroic acting challenges of the year: playing a character whose combat experiences directly parallel the performer's own dense and difficult history with first-hand warfare.
A novelist, activist, and a former child soldier for the Tamil Tigers, Antonythasan plays the titular, tormented Tamil refugee in Jacques Audiard's divisive Palme d'Or victor Dheepan. The film marks only the second foray into film for the actor, but you wouldn't know it while watching Antonythasan effortlessly craft a man of sturdy frame but heartbreaking sensitivity, quietly awaking with hope at the promise of a new life but unable to outrun the backbreaking trauma of horrors past. Even when Audiard and his co-writers skirt some late-breaking bombast, Antonythasan valiantly grounds this story in vivid truth.
And in the same film, Vincent Rottiers gives a casually hypnotic, meticulously calibrated, and decidedly unflashy performance in the potentially scene-stealing role of a charismatic ex-con neighbor, whose involvement with Dheepan's wife Yalini (the excellent Kalieaswari Srinivasan) sends all three of them down a dicey path.
Pilou Asbæk, A War
Despite its Foreign-Language Film nomination at this past year's Oscars, Tobias Lindholm's A War quietly passed through U.S. theaters with nary a blip. True, a nomination for a foreign film rarely generates any larger response from American audiences still wary of anything too foreign. Yet Lindholm's solid ethical drama, centered around a commander's contentious judgment call on the battlefield and the toll it puts on both his combat life in Afghanistan and his home life in Denmark, is nothing if not universally engaging.
This is due, in large part, to the efforts of Game of Thrones' Pilou Asbæk, whose performance as the commander in question is a tricky slow burn of palpably bubbling anxiety and outrage. The film's script doesn't necessarily require a variety of reactions from its performers, but Asbæk matches every beat of his prideful character's crisis without repeating himself. With a wounded stare and a firm frame that's slowly breaking, Asbæk fortifies A War through his own performative potency. It's a showcase role, but Asbæk isn't merely showing off. He enables his character to unleash, however reluctantly, the full desperation of a soldier increasingly on the edge of losing faith entirely.
Tom Bennett, Love & Friendship
From three of the year's darkest performances to possibly its most inexplicably merry. Amid the subtle period schemings of Whit Stillman's saucy and slender Jane Austen adaptation Love & Friendship, Tom Bennett's pea-brained suitor is at once the film's broadest character as well as its most routinely and creatively rewarding. From the second Bennett's Sir James Martin stumbles into the film, grinning like a goof and prattling without pause, Stillman's unique Austen interpretation rides a riotous comic high that reaches its most delightful peaks thanks to Bennett's exuberantly odd and appropriately relentless energies. Through his efforts, the sheer act of backtracking has rarely been so masterful.
Juliano Cazarré, Neon Bull
We frequently applaud actors for how much information they can convey about their characters within a given film. But if there's a single acting style that too often goes undervalued in contemporary cinema, it's most likely the reticent performance. Gabriel Mascaro's Neon Bull, an electric study of gender dynamics among a traveling group of rodeo hands, owes a great deal of its power to the beguiling central performance of Juliano Cazarré, who plays Iremar, a bull wrangler with dreams of fashion design. Cazarré reveals little more than the basic facts about his character and speaks even less over the course of the film, drawing instead on his brawny physique (and the comfort he exhibits within it) to suggest a muted machismo that tightens the erotic tensions and tells a subliminal story of loose and libidinal living that doesn't require a single word.
Alden Ehrenreich, Hail, Caesar!
It takes real, born-with-it charisma to eclipse Channing Tatum in a film in which he tap dances. But "eclipse" is somewhat misleading. Alden Ehrenreich emerges as the clear MVP of the Coen brothers' recent hooray-for-Hollywood spectacle Hail, Caesar! in a performance that doesn't have a spotlight-stealing urge to be found. As Hobie Doyle, the gunslinging studio sweetheart who receives an uncomfortable transformation into debonair leading man, Ehrenreich is the only actor in this blue-ribbon ensemble to fully delineate a complete character within a series of diffuse screwball set-pieces. His timing is impeccable, never more so than in that killer "Would that it were so simple" tête-à-tête with Ralph Fiennes. But it's the soft and adorably unassuming quality that Ehrenreich lends Hobie that lets the Coens' moviemaking paean achieve actual movie magic.
Ralph Fiennes, A Bigger Splash
And speaking of Ralph Fiennes, I'm not entirely sure what spurred the current career rejuvenation that began with his beautiful comedic turn in Wes Anderson's The Grand Budapest Hotel. Fiennes is in peak form yet again in Luca Guadagnino's scintillating summer roundelay A Bigger Splash, in which the actor's louche yet intrusive music producer is the surging lifeblood of Guadagnino's prize ensemble, whose unruffled performances are strengthened by Fiennes' manic vitality and sprawling magnetism. The camera clings to all four of the film's leads—and with a cast this arresting, how could it not? But Fiennes is the only one who seems to actually challenge its gaze. He peers into his co-stars, eyes flashing, and unravels them with a laser-like intensity that keeps them all on their toes and draws this film, indelibly, out of its poolside repose.
Jeong Jae-Yeong, Right Now, Wrong Then
I mean it will all sincerity when I say that the greatness of Jeong Jae-Yeong's lead performance in Hang Sang-Soo's enchanting Right Now, Wrong Then is due, in large part, to the actor's incredible ability to perfectly portray dickishness. As Cheon-soo, an arthouse filmmaker who has two Before Sunset-like experiences with a plaintive painter, Jae-yeong is indebted to his flawless co-star Kim Min-Hee, whose calm and compelling naturalism continually elicits new shades of his character.
Like the best couples, their interdependent generosity knows no bounds, but Jae-yeong has the even tougher task of making us care about a man-boy whose occasionally toxic behavior (mercilessly critiquing his acquaintance's art, passing off disingenuously rehearsed answers about his filmmaking style) would send any sensible date running for the nearest exit. Jae-yeong writes a trenchant study on male self-absorption throughout his performance, but he also evokes our sympathy through fine-grained flashes of a tormented inner life. We see the shameless alpha male, but we can also glimpse the deflated everyman, terrified that he's overrated and just looking for a connection.
Vincent Lindon, The Measure of a Man
The genius of Vincent Lindon's Cannes-winning performance as Thierry, a struggling factory worker-turned-security guard in Stéphane Brizé's The Measure of a Man, is all in the actor's uncanny ability to summon audience investment without betraying his character's restraint. In a timely drama about a working-class hero buckling under the demands of family and finance, it would have been easy and even appealing for Lindon to continually set forth with all the righteous frustration of, say, Sally Field holding up that "UNION" sign. But that's not the movie Lindon is in and he knows it, which is why his bone-deep interpretation of sensitive everyman stoicism rings so true and feels so tragic. By being so careful about what Thierry brings to the surface, Lindon expresses a gargantuan inner pain within a climate where such pain may be habitual but no less suffocating.
Glen Powell, Everybody Wants Some!!
From Temple Baker's hilariously laconic confusions to Wyatt Russell's affectionately baked wisdom, the randy and rambunctious ensemble of Everybody Wants Some!! is used to fun and fond effect in Richard Linklater's latest nostalgia ride. Chief among this band of skillful semi-newcomers is Glen Powell, who models his pipe-smoking, Kerouac-reading baseball stud Finnegan into a truly special creation, easily the most memorable of the bunch. Powell is the film's wily MVP, luxuriating in his monologues and keeping his shaggy character as close a skin-tight T-shirt. But he's also a delightfully liberal team player, ricocheting off his co-stars with an off-kilter physicality and some seriously spiced-up line readings that rhythmically bend from one scene to the next. Powell exudes a genuine sense of warmth that encourages everyone within his orbit to vary their own performances, even as his own remains an honest and raffish pleasure to behold.
Ferdia Walsh-Peelo, Sing Street
Between the velour suits and impeccable pop homages, John Carney's eighties-era coming-of-ager Sing Street is possibly the most joyful time capsule to be seen at the movies this year. But Carney isn't just emptily reminiscing in this tale of a Dublin teenager who throws together a ramshackle rock band to impress his crush, played by the exquisite Lucy Boynton. As Cosmo, the frontman at the film's center, first-time screen actor Ferdia Walsh-Peelo offers yet another avatar of awkwardly-evolving boyhood, which isn't exactly a foreign entity to indie film these days, although Cosmo is far more than just another morose boy with floppy hair and a guitar.
Sing Street improves on this archetype (and the old tropes that come with it) through Walsh-Peelo's plucky and resourceful performance, which imbues Cosmo with a quietly-attuned watchfulness and wades through the mucky swamp of uncomfortable adolescence with a heady blend of bullishness and apprehension. He develops a physical vocabulary that fits the character to a tee, starting off with the slouching gait and fidgety body language of a teenage turtle still living painfully beneath his shell. You can actually see the actor steadying his fitful frame with each passing chapter of Cosmo's soulful emergence into a more assured version of himself, while never fully abandoning the shrugs and fidgets of a boy who's still, like all of us, an undeniable work-in-progress. Every actor in Sing Street is something close to a dream, but Walsh-Peelo is the central, finely-tuned instrument that allows this song to really sing.
---