The Tribeca Film Festival, presented by AT&T, was created in adversity, born out of the ashes of 9/11 to breathe life into New York City's devastated downtown. In the nearly two decades since, our annual little neighborhood festival has become a springtime symbol of resilience and rebirth, creating jobs, helping small businesses and reaffirming the creative spirit that makes New York the world's greatest city in the world.
Along the way, it's also grown into a lion of the film festival circuit: surfacing talent, launching careers, celebrating beloved creators and establishing a platform for world-class storytelling.
Like all true New Yorkers, hanging tough, looking out for our neighbors and never backing down from a challenge is just in our DNA. The story of Tribeca is about the spirit of New York.
So in that spirit — while New York City is hurting once again and we don't yet know when we'll be able to share that ineffable, magical experience of being in a theater together — we're bringing the Festival experience to your doorstep.
We're thrilled to announce the debut of select 2020 Festival programming online, so that storytellers and audiences can continue to experience Tribeca together — apart.
Our Immersive Program has always been a celebration of innovation in storytelling but this year we're innovating the whole format. Starting April 17th, our Tribeca Immersive: Cinema360 program, featuring eye-popping visuals in 15 VR films curated into four 30-40 minute programs, will be available for home viewing in partnership with industry pioneer Facebook's Oculus.
We're also moving forward with announcing Juried Awards in our prestigious film competition sections for the 2020 program. More than 30 industry leaders were selected to honor feature length and short film categories, comprising narratives and documentary films. Notable jurors, including Danny Boyle, Aparna Nancherla, Regina Hall, Yance Ford, Lucas Hedges, Pamela Adlon, Marti Noxon, Asia Kate Dillon and Sheila Nevins, will be busy deliberating in the weeks to come, streaming the full slate of 2020 selections from home and comparing notes in time to announce the the winners during the original Festival dates.
And in continuation of a time-honored tradition established in the Festival's first year, winners in select categories will be eligible for our Tribeca Film Festival Art Awards, supported by CHANEL, featuring original artwork curated this year by gallerist, Vito Schnabel.
Jurors will also present the Tribeca X Award, in partnership with PwC, celebrating excellence in branded storytelling at the intersection of advertising and entertainment. Starting today, audiences can enjoy streamable links to this year's finalists, including works created by notable filmmakers and featuring talent such as Morgan Cooper, Gabrielle Dennis, Margaret Qualley, Lena Waithe, Denzel Whitaker and Olivia Wilde.
Winning films, projects, filmmakers, actors, and storytellers in each category will be announced on tribecafilm.com
The Tribeca Film Festival is also a lifeline for creators hoping to have their work seen, bought and distributed, and we're keeping that channel alive in 2020 by bringing their stories to our press and industry attendees.
Our fifth annual N.O.W. (New Online Work) Creators Market, sponsored by HBO, will virtually connect creators with distributors, production companies, and streaming and online platforms via hundreds of 20-minute video pitch meetings over the course of two days on April 21-22. And we will also launch our Industry Extranet Resource Hub, providing program resources including rights availabilities, a delegate directory and sales contacts, and featuring an online screening library open during the original festival dates for accredited-only access.
"As human beings, we are navigating uncharted waters," said Tribeca Enterprises and Tribeca Film Festival Co-Founder and CEO Jane Rosenthal. "While we cannot gather in person to lock arms, laugh, and cry, it's important for us to stay socially and spiritually connected. Tribeca is about resiliency, and we fiercely believe in the power of artists to bring us together. We were founded after the devastation of 9/11 and it's in our DNA to bring communities together through the arts."
For more on how you can stream exclusive content, stay in the loop on competition award winners chosen by our illustrious jury, access our film library for accredited press and industry members, and more, stay tuned here and stay #TribecaStrong.
The Tribeca Film Festival extends its heartfelt thanks to the organizations that have so generously made our mission possible.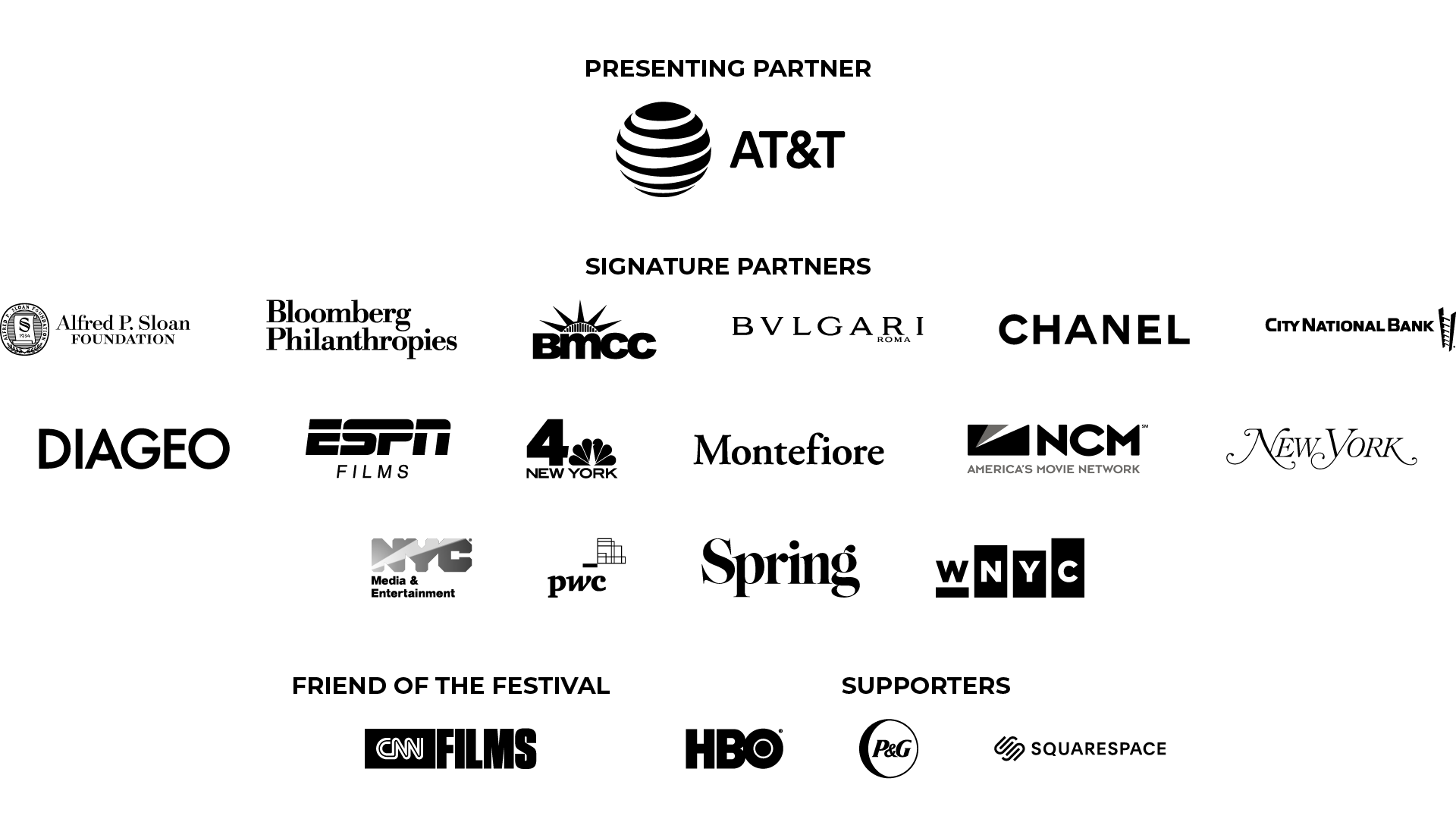 ---