TRIBECA FESTIVAL ANNOUNCES 2022 CENTERPIECE FILM: B.J. NOVAK'S VENGEANCE TO WORLD PREMIERE ON JUNE 12
PLUS: NEW FILM, TELEVISION, AND AUDIO STORYTELLING EVENTS ADDED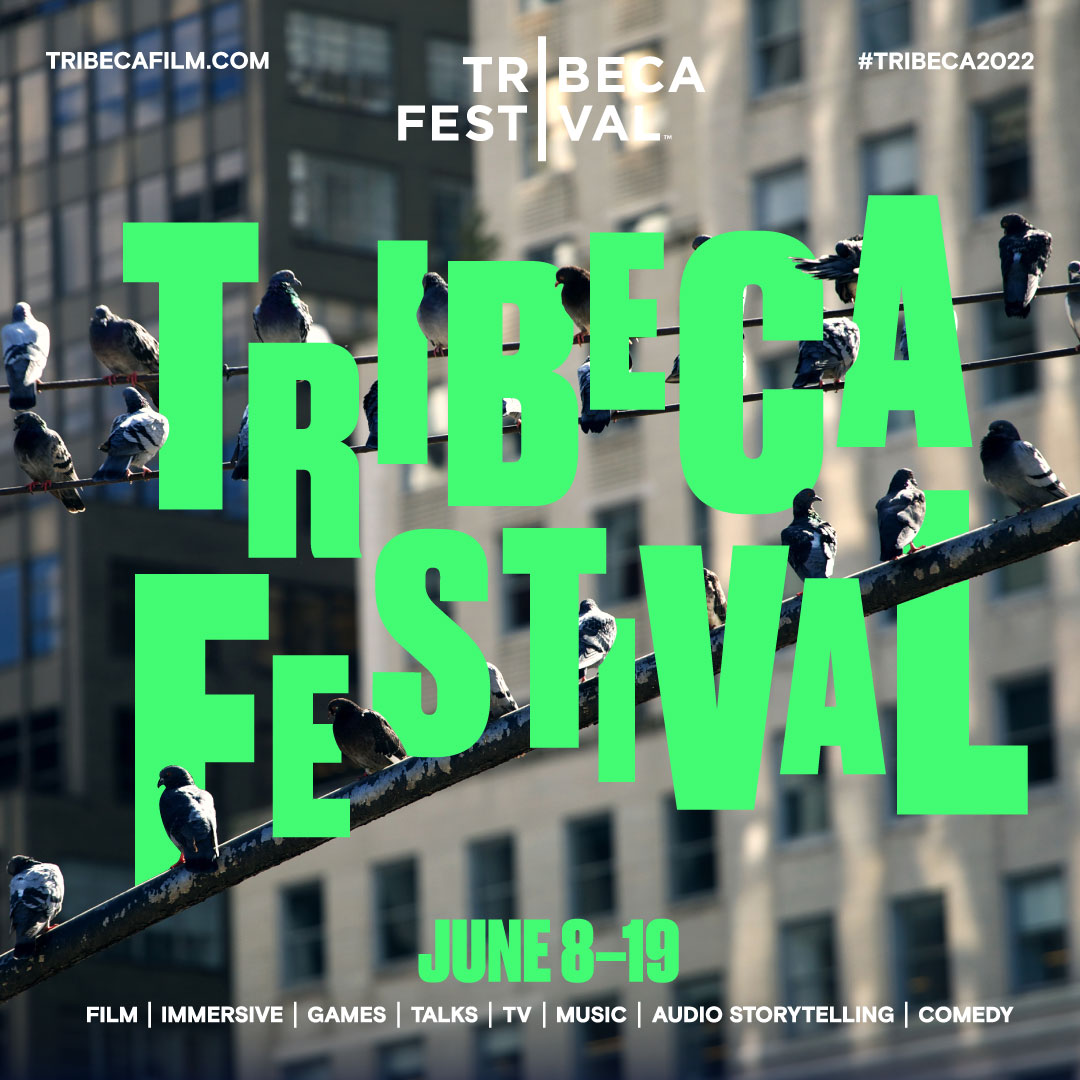 NEW YORK – (May 12, 2022) — The 2022 Tribeca Festival™ today announced Vengeance as its Centerpiece Gala selection. The world premiere is set to take place Sunday, June 12 at 5:00 PM at BMCC Tribeca Performing Arts Center. B.J. Novak's feature directorial debut, Vengeance is a darkly comedic thriller about a journalist who travels from New York City to West Texas to investigate the mysterious death of a young woman. Novak stars in an ensemble cast that also includes Issa Rae, Ashton Kutcher, Boyd Holbrook, J. Smith-Cameron, and Dove Cameron.
"I am overwhelmed with happiness that Vengeance will premiere as the centerpiece film of the Tribeca Festival, which has supported so many of my favorite artists over the years," said B.J. Novak.
Novak is well known for his work on the comedy series The Office as a writer, actor, director, and executive producer. He has appeared in films such as Inglourious Basterds, Saving Mr. Banks, and The Founder; and television series such as The Newsroom, Punk'd, and his FX anthology series The Premise. He is the #1 New York Times bestselling author of the short story collection "One More Thing," and the children's phenomenon, "The Book With No Pictures."
"B.J. Novak has already established himself as one of the most talented actors and writers in film and entertainment, so it's no surprise to see him now take on the role of feature film director," said Festival Director and VP of Programming Cara Cusumano. "The Tribeca Festival is honored to host the world premiere of this comic thriller as our Centerpiece Gala selection"
The Tribeca Festival has also added the U.S. premiere of the feature film The Good House, starring Sigourney Weaver and Kevin Kline, and a live conversation with former NBA star Jeremy Lin and comedian Hasan Minhaj following a screening of the short film 38 at the Garden. Additionally, the world premiere of Women Who Rock, a four-part docuseries featuring Mavis Staples and Norah Jones, has been added to the television lineup. And the audio storytelling program has added an exclusive conversation with Bernardine Dohrn and Billy Ayers, former leaders of the Weather Underground and subjects of the original podcast hosted by Zayd Ayers Dohrn, Mother Country Radicals, from Crooked Media and Audacy.
As previously announced, the Tribeca Festival kicks off June 8 with the world premiere of Halftime, a Netflix documentary by director and Tribeca alum Amanda Micheli that follows global superstar Jennifer Lopez, as she reflects on her milestones and evolution as an artist. Tribeca 2022 closes on June 18 with the world premiere of Loudmouth, a documentary written and directed by Josh Alexander that puts a disruptive spotlight on Reverend Al Sharpton, who has been at the center of the national conversation around race since the late 1980s.
Other Festival highlights include the mid-season premiere of the final season of AMC's Better Call Saul with Bob Odenkirk, Rhea Seehorn, Giancarlo Esposito, and Jonathan Banks; the New York premiere of Hallelujah: Leonard Cohen, A Journey, A Song that takes a deep dive into Leonard Cohen's iconic hymn Hallelujah, followed by a musical performance in tribute to the iconic singer with Judy Collins, Amanda Shires, Sharon Robinson, and Daniel Seavey; the live world premiere and conversation with the cast and creators of USG Audio's The End Up, a podcast series about a tilted near-future where terminal cancer patients who wish to end their suffering must attend a weeklong boot camp starring Himesh Patel, Marianne Jean-Baptiste, Merritt Wever, and John Reynolds; a special live playthrough of interactive thriller Immortality by renowned video game writer and designer Sam Barlow; and an immersive celebration of life and death through the inner landscape of the human body EVOLVER from executive producers Edward R. Pressman and Terrence Malick.
The Tribeca Festival is curated by Festival Director and VP of Programming Cara Cusumano, Artistic Director Frédéric Boyer; VP of Filmmaker Relations & Shorts Programming Sharon Badal and Head Shorts Programmer Ben Thompson; Senior Programmers Liza Domnitz and Lucy Mukerjee; Programmers José F. Rodriguez and Karen McMullen; VP of Games and Immersive Casey Baltes and Immersive Curator Ana Brzezinska; Curator of Audio Storytelling Davy Gardner; Music Programmer Vincent Cassous; and program advisor Paula Weinstein, along with a team of associate programmers.
For updates on the complete list of programming for the 2022 Tribeca Festival, follow @Tribeca on Twitter, Instagram, Facebook, YouTube, and LinkedIn or visit tribecafilm.com/festival and sign up for the official Tribeca newsletter.
Tickets to live events and in-person screenings are available for purchase now at tribecafilm.com.
Media interested in covering the festival may submit a press credential application on Tribeca's press site. The deadline to apply is Friday, May 13, 2022.
A detailed schedule of new additions follows:
Centerpiece:
Vengeance, (United State) – World Premiere. Vengeance is B.J. Novak's feature directorial debut, a darkly comic thriller about a journalist who travels from New York City to West Texas to investigate the mysterious death of a young woman. B.J. Novak stars in an ensemble cast including Issa Rae, Ashton Kutcher, Boyd Holbrook, J. Smith-Cameron, and Dove Cameron. A Focus Features Release.
DATE: Sunday, June 12
TIME: 5:00 PM
LOCATION: BMCC

Film:
The Good House, (United States) – U.S. Premiere. Life for New England realtor Hildy Good begins to unravel when she hooks up with an old flame of hers from New York. Based on Ann Leary's The Good House. Directed by Maya Forbes, and Wallace Wolodarsky. Written by Thomas Bezucha, Maya Forbes, and Wallace Wolodarsky. Produced by Aaron Ryder, Jane Rosenthal, and Berry Welsh. With Sigourney Weaver, Kevin Kline, Morena Baccarin, Rob Delaney, Beverly D'Angelo, and Rebecca Henderson. A Lionsgate/Roadside Attractions release. .
DATE: Thursday, June 16
TIME: 5:00 PM
LOCATION: BMCC
38 at the Garden, (United States) – World Premiere, Short Documentary. In a hostile time for Asian Americans, the revisiting of an unlikely athlete's story 10 years later gives hope and shatters stereotypes on sport's biggest stage. Directed and written by Frank Chi. Produced by Travon Free, Samir Hernandez. With Jeremy Lin, Hasan Minhaj, Lisa Ling, Tyson Chandler, Iman Shumpert, and Pablo Torre.
After the Screening: A conversation with 38 at the Garden subject Jeremy Lin, comedian Hassan Minhaj, director Frank Chi, and producers Travon Free and Samir Hernandez about Linsanity and a unique career path in the NBA and beyond, the perception of Asian Americans in sports, and facing down racism in America today.
DATE: Monday, June 13
TIME: 8:30 PM
LOCATION: Cinepolis 4
TV:
Women Who Rock (EPIX) – New Series World Premiere. Women Who Rock is a four-part docuseries that pays homage to the legion of female pioneers in music who have stormed the stage, wielded their instruments, amplified their voices, and sung the soundtrack of our lives. Celebrating female artists, in their own words, on power, fame, truth, defiance, artistic expression, hard-won success, and most importantly, the insights and tales behind their anthemic music. Executive produced by John Varvatos, Derik Murray, Jessica Hopper, and Rachel Brill. With Nancy Wilson, Chaka Khan, Pat Benatar, Mavis Staples, Sheila E, Macy Gray, Rickie Lee Jones, Norah Jones, Aimee Mann, Tori Amos, Kate Pierson (B52s), Tina Weymouth (Talking Heads, Tom Tom Club), and Nona Hendrix.
DATE: Thursday, June 16
TIME: 8:00 PM
LOCATION: Brookfield Place
Audio Storytelling:
Mother Country Radicals
Zayd Ayers Dohrn's Mother Country Radicals, an original podcast from Crooked Media and Audacy, is the incredible true story of Zayd's parents, Bernardine Dohrn and Bill Ayers, radicals and counter-culture outlaws who spent Zayd's childhood on the run from the FBI. Fifty years after the Weather Underground's bombing of the Pentagon, this series takes us back to the 1970s, exploring how these young activists became radicals, declared war on the U.S. government, and how Zayd's mother became the most wanted woman in America. In an exclusive interview at this year's Tribeca Festival, Bernardine Dohrn and Bill Ayers, with their son Zayd, tell more of their past littered with good intentions and dire consequences.
After the Premiere: Bernardine and Billy Ayers, who rarely speak about their story, have agreed to join their son Zayd for an exclusive interview.
DATE: Wednesday, June 15
TIME: 8:00 PM
LOCATION: School of Visual Arts (SVA)
About the Tribeca Festival
The Tribeca Festival brings artists and diverse audiences together to celebrate storytelling in all its forms, including film, TV, VR, gaming, music, and online work. With strong roots in independent film, Tribeca is a platform for creative expression and immersive entertainment. Tribeca champions emerging and established voices; discovers award-winning filmmakers and creators; curates innovative experiences; and introduces new technology and ideas through premieres, exhibitions, talks, and live performances.
The Festival was founded by Robert De Niro, Jane Rosenthal, and Craig Hatkoff in 2001 to spur the economic and cultural revitalization of lower Manhattan following the attacks on the World Trade Center. Tribeca will celebrate its 21st year from June 8–19, 2022.
In 2019, James Murdoch's Lupa Systems, a private investment company with locations in New York and Mumbai, bought a majority stake in Tribeca Enterprises, bringing together Rosenthal, De Niro, and Murdoch to grow the enterprise.
About the 2022 Tribeca Festival Partners
The 2022 Tribeca Festival is supported by our partners: AT&T, Audible, Bayer's One a Day, Bloomberg Philanthropies, CHANEL, City National Bank, Diageo, DoorDash, Indeed, Meta, NYC Mayor's Office of Media and Entertainment, and Spring Studios New York.
Press Contacts
Tribeca
Corey Wilson cwilson@tribecafilm.com
Teresa Brady tbrady@tribecafilm.com
Yunjung Seo yseo@tribecafilm.com
Fortyseven communications | tribeca@fortyseven.com (Immersive)
Rogers & Cowan PMK | tribecapress@rogersandcowanpmk.com (Tribeca Festival)