Heading into this year's Fantastic Fest, the objective was simple: I absolutely had to see The Witch.
The nation's largest genre film festival, Fantastic Fest is an eight-day-long gathering of horror/sci-fi/action/left-of-center cinema junkies in the proudly weird Austin, TX. The 2015 edition certainly didn't have a shortage of enticing options, but all roads led back to The Witch. For horror addicts, including myself, those roads began in January, when first-time writer/director Robert Eggers premiered his pre-Salem-Witch-Trials-set "New England folktale" at the Sundance Film Festival to unanimously positive reviews. He won Sundance's coveted Directing Award in the U.S. Dramatic category, a rare prize for a horror movie. In the months since, The Witch has earned a buzz louder than that of It Follows last year. Wisely, the on-fire distribution company A24 snatched up The Witch's rights barely a week after its world premiere in Park City, Utah; last month, the film's first trailer hit the Internet. Less than thirty days later, it's been viewed over four million times on YouTube. Come February 2016, when The Witch opens theatrically, Eggers' film will be a box office phenomenon—it's basically guaranteed.
The Witch's screening this past Sunday at Fantastic Fest was its first one since Sundance, so, understandably, the anticipation among the fest-goers vacating Austin's Alamo Drafthouse theater was palpably heavy. Thankfully, I was able to snag a seat for it.
But now, after three days' worth of straight-up horror film consumption, I'm still reeling from Fantastic Fest 2015's biggest surprise: The Witch wasn't even the best horror movie there.
Considering The Witch's excellence, that statement bodes well for the genre's immediate future. Everyone's been wondering if Eggers' debut already has all "best horror of 2016" lists on lock, but if Fantastic Fest proved anything over the last week, it's that the genre's current indie renaissance—spearheaded by critical and financial triumphs like The Babadook and the aforementioned It Follows—isn't about to slow down. When something as magnificent as The Witch feels second- or third-tier among horror's other next-up-to-bat, independently made offerings, you know it's an amazing time to be a genre fiend.
Before we get into the movie that, in my opinion, is a more effective horror exercise than The Witch, as well as the rest of the genre's strongest on-the-horizon flicks, let's add more hyperbole and praise to Eggers' film's already-overflowing reputation. The Witch opens with farmer William (Ralph Ineson) being banished from his plantation over religious doctrines; forced to live in exile, he relocates his family, including his teenage daughter, Thomasin (Anya Taylor-Joy), and preteen son, Caleb (Harvey Scrimshaw), into the nearby woods, where it doesn't take long for their lone neighbor to make its presence felt. People disappear; others venture off and return sick and psychologically off-balance. Desperate for answers, and existing in a time when witches loomed as real potential threats, the family blames Thomasin for their situation and labels her as a witch. And that's when all hell really breaks loose.
Oh, and there's also the family's sinister-looking goat, named Black Phillip. Fun fact: Black Phillip already has its own Twitter account. (To reiterate my earlier point, The Witch is going to be huge.)
The biggest compliment I can pay to The Witch is that it feels nothing like any new horror movie I've seen in years. It's a true original, steeped in painstakingly accurate mid-17th-century details that Eggers pulled from a vast amount of research. He poured through old newspapers and dusty pamphlets to nail the period's dialect; to make sure all of the story's witchcraft elements were as true to life as possible, he pulled imagery directly from the testimonies of women who were condemned in the Salem Witch Trials and mixed those with folk tales and fairy tales. During the post-screening Q&A, Eggers pointed out that archival transcripts taken from that era mention how witches gave kids apples long before the Brothers Grimm wrote about that in their 1812 story "Snow White."
Please believe, though, when the titular villain in The Witch shows up, it's nothing like Disney's mildly unpleasant old hag. It's scary as all hell. So much has been written about The Witch's historical authenticity, and rightfully so, but what struck me the most about Eggers' film is just how legitimately terrifying it is from top to bottom. From the 15-minute mark, when the first disappearance happens, the dread is relentless. With his New England setting cloaked in an starkly moonlit ambiance, Eggers stages the film's most nightmarish set-pieces with slowly panning-in zooms and a wide-screen openness that ratchets the tension almost unbearably, and when the payoffs hit, they're ferocious. One character's death, in particular, has the same out-of-nowhere impact as the "You're not the babysitter" moment in Ti West's The House of the Devil. Another character's final resolution feels like the opening of Rob Zombie's The Lords of Salem as directed by Stanley Kubrick.
A24's executives really do have a goldmine on their hands with The Witch, but Eggers' film isn't the main reason why A24 is now officially the indie horror distributor to beat—an accomplishment that's all the more impressive when you realize that A24 is also behind acclaimed non-horror movies like Spring Breakers, Under the Skin, The End of the Tour, and this month's Oscar-contending Room. The company's 2016 slate also includes the Fantastic Fest movie that scarred me even more than The Witch, and sent me out of the theater in a rattled daze. It's titled February, and it hasn't left my thoughts since I watched it early Monday morning.
With The Witch, A24 has to navigate the unavoidably tricky mission of turning a cold and wholly unique period horror flick with old-timey English language and no movie star names into box office gold, and those four million YouTube trailer views suggest that they're doing a fine job of that.
But February is something else entirely. A24's marketers won't need to work too hard to sell Perkins' film. A breakout at last month's Toronto International Film Festival, February is the feature debut of writer/director Osgood Perkins, who's the son of Psycho star and horror icon Anthony Perkins. It stars Emma Roberts, the American Horror Story franchise alum who's currently leading Ryan Murphy's social-media-hooking Fox series Scream Queens, so it has name brand power. It also stars Mad Men's Kiernan Shipka, who's performance as Don Draper's tough-willed daughter has left industry insiders craving her big-screen crossover. It's hard to imagine that February will be either that or a movie that Roberts' legion of teenybopper followers will rally behind. February is one of the bleakest and nastiest horror movies to come around in some time. It's the new Session 9.
Shipka plays Kat, an introverted freshman outcast at an all-girls private school; unable to go home for winter break, thanks to her parents' mysterious inability to pick her up, Kat is stuck behind on campus with the more outgoing and popular senior Rose (Lucy Boynton), who's avoiding her parents due to an unexpected pregnancy. Rose tries to converse with Kat, but the younger loner is steadfastly antisocial and increasingly unstable. At the same time, a drifter named Joan (Emma Roberts) is hitchhiking to a town nearby Kat and Rose's school when Rose's parents (James Remar and Lauren Holly) offer to give her a lift. She accepts. Not unlike Kat, Joan isn't exactly a chatterbox.
February's two storylines gradually converge, and what transpires isn't so much a twist as it is a heartbreakingly dark and grisly revelation. Perkins escalates the film's tension with a delicately non-linear plot structure and terrific score that's equal parts '50s retro and Gothic organ-based unease. At its core, February is a possession movie, complete with an exorcism scene, but Perkins' strengths lie in how he manipulates everything we've seen in other possession movies. To explain how exactly would be giving away February's narrative brilliance, but let's say this much: name a recent exorcism movie that erupts into a series of gruesome carnage that's in the spirit of old '80s splatter movies like William Lustig's Maniac. You can't. Nor can you cite another horror movie in which an otherwise plucky TV starlet chants "Hail Satan!" while standing next to decapitated heads.
That February bested The Witch was the biggest surprise for me at Fantastic Fest, but it wasn't the only surprise. One of the best horror movies I saw in Austin was barely on my radar prior to the trip.

Darling, written and directed by the tireless and on-the-rise filmmaker Mickey Keating, could have easily been yet another one-note horror pastiche. Shot in black-and-white and pitched as a psychological throwback to '60s films, Keating's third feature seemed, at first glance, like it'd simply be a promising young director's cinematic love letter to Roman Polanski's one-two punch of Repulsion and Rosemary's Baby and everything Stanley Kubrick ever made. Reverent, but not original. Lauren Ashley Carter plays a mentally disturbed woman who accepts a caretaker job inside a spacious Manhattan mansion; left on her own, she slowly loses her mind. Does the madness stem from the locked room upstairs? Does it have anything to do with the urban legends about the mansion's history with the occult? Or is she just plain old bug-nuts?
On paper, Darling sounds like every other women-going-crazy horror movie out there, but Keating's film is anything but ordinary. Whereas his two earlier films, the Satanically tinged Ritual (2013) and the paranoia-laced sci-fi/horror Pod (2015), were mixed bags with frequent dashes of high-level scares found amidst narrative stumbles, Darling is a quantum leap forward both stylistically and technically. Merely using Polanski and Kubrick as jump-off points, Keating accelerates Carter's character's descent into dangerous hysteria with a plethora of disorienting flourishes. The occasional strobe-light effects give the film a hallucinogenic aura; violent cutaways to close-ups of Carter's screaming face and unknown corpses lend Darling an unpredictability that's electric.
Only 78 minutes long, Keating's film is lean, mean, and hauntingly on-edge. Indie distributor Screen Media picked Darling up out of Fantastic Fest, due to the film's thick buzz in Austin. Whenever it's released in 2016, you'll want to make it a priority.
Both February and Darling carry on horror's longstanding tradition of strong female characters and formidable actress performances, which, along with The Witch's excellent Anya Taylor-Joy, gave Fantastic Fest a real girl-power vibe. One of the ladies-first charge's leaders in Austin was Roxanne Benjamin, one of the producers behind the successful V/H/S found-footage horror anthology franchise. Benjamin brought two new movies to Fantastic Fest, and they're equally terrific.
The first is The Devil's Candy, which she co-produced for Aussie director Sean Byrne. Byrne has been somewhat of a enigma within the genre; his 2009 debut, The Loved Ones, is widely considered to be one of the new millennium's best horror films, yet, after falling victim to behind-the-scenes studio politics, it was unceremoniously dumped with a non-existent theatrical run by Paramount Pictures in 2012.
It's taken six years for Byrne to make his follow-up, but it's definitely worth the wait. The Devil's Candy shares thematic DNA with February in how it subverts its surface-level horror tropes. In this case, it's the father-losing-his-mind plot seen in The Shining and The Amityville Horror and the genre's employment of Satan as a villain's unseen puppet master. Ethan Embry plays Jesse, a long-haired, heavy-metal-loving painter who moves into a low-priced new farmhouse with his wife (Shiri Appleby) and metal-head daughter (Kiara Glasco); they quickly learn that the home's previous inhabitants died inside its walls, and that their son, Ray (Pruitt Taylor Vince), is a madman who kills children. Through supernatural transference, Jesse begins painting Ray's victims, and that becomes even more uncomfortable once Ray takes a liking to Zooey.
Of all the films I saw at Fantastic Fest, The Devil's Candy feels the most ready for mainstream audiences. If the right distributor gets behind it, Byrne's sophomore effort would kill in jam-packed AMC and Regal theaters on a Friday or Saturday night. It's slick, it moves briskly, and it more than delivers on the carnage and ghastly money-shots. The film's best attribute, though, is its heavy metal disposition. Metallica's "For Whom the Bell Tolls" blasts over the end credits; Ray's only method of quieting the demonic voices in his head is to play his guitar at its highest possible volume. Those voices in Ray head are lifted directly from the recordings of drone metal group Sunn O))), and Byrne uses them to a viscerally hypnotic effect, continually playing them as background noise whenever Ray's on screen.
Music also plays into Roxanne Benjamin's other Fantastic Fest standout, the horror anthology Southbound. Made alongside several of her V/H/S collaborators, Southbound rights all of the V/H/S series' wrongs and gives the multi-story omnibus format a much-needed facelift. Rather than clearly delineated, standalone segments, the film—directed by Radio Silence (Devil's Due), David Bruckner (The Signal), Patrick Horvath (Entrance), and Benjamin herself—seamlessly interweaves five stories via characters transitioning from one segment to the next or carried-over visual cues. It's set on a desolate, desert-surrounded California highway that treats Southbound's doomed characters like pawns in a never-ending game of hellish payback. A pair of truckers, whose faces are splattered with blood, flee from a bunch of inexplicably floating creatures; a brother's search for his long-missing daughter finally ends inside a seedy bar; a family-man accidentally runs over a young girl and struggles to save her life; two parents celebrate their daughter's college acceptance only to be interrupted by masked home-invaders.
Benjamin's segment, "Siren," is her directorial debut, and it's Southbound's high-point. There's a trio of attractive twenty-something girls, who collectively make up a rock band, traveling on the highway en route to a show when one of their van's tires goes flat. An eccentric older couple picks them up on the side of the road and brings them back to their isolated home, which looks and feels like it's stuck inside a 1950s time loop. The couple and their friends somehow know about the band's missing fourth member, and that one of them in particular (played by Fabianne Therese) is to blame for her disappearance. There may also be devil worship at play.
"Siren" is surreal, engaging, and hard to classify. It's one hell of an introduction to Roxanne Benjamin, the director. Hopefully someone throws bags full of money her way to make a feature sooner rather than later. In a genre whose directors' chairs are largely occupied by men, Benjamin could be really make some noise.
Which is exactly what French director Lucile Hadzihalilovic has done with Evolution, a TIFF breakout that screened at Fantastic Fest and knocked me sideways. It's Hadzihalilovic's long-awaited follow-up to her 2004 debut, Innocence, and it's even better. Imagine if H.P. Lovecraft and H.G. Wells somehow co-wrote a children's movie together and hired Under the Skin director Jonathan Glazer to shoot it—you'd get something close to Evolution.
Lucile's beguiling film is set on an otherworldly island where all of the children are boys, and they're all routinely sent to the nearby hospital by their mothers to undergo bizarre tests. One of the boys, Nicolas (Max Brebant), becomes suspicious of his lifestyle after he discovers a dead body in the ocean. He ventures back out to the water late one night and discovers the island's womenfolk conducting a freakish sexual orgy of sorts that leads to the birth of something that resembles a human baby. The women all have pores on their backs that seem to come from detached octopus tentacles. It's an image that truly sticks.
Evolution will be distributed by emerging indie outfit Alchemy in early 2015. Expect it to rest comfortably atop many film writers' best-of-the-year lists. It's the kind of sneaky horror film that's artistic enough to fool genre-loathing critics into thinking it's not a horror film, when, in fact, it's unquestionably full-tilt horror.
In other words, Evolution is the polar opposite of the craziest damn movie I saw at Fantastic Fest this year: Baskin, the gleefully insane debut from Turkish writer/director Can Evrenol. When Turkey eventually becomes a genre powerhouse, Evrenol will stand proud as the country's patron saint of horror.
Baskin, which IFC Midnight will release theatrically and on VOD next year, is the first horror film I've seen since French director Pascal Laugier's polarizing Martyrs (2008) that unabashedly goes for it. Evrenol revels in gore, mayhem, and unruly violence as if he's the spawn of Clive Barker and Rob Zombie. Baskin follows five Turkish cops as they respond to a call for backup at an abandoned old police station. Once they step foot inside the building, they literally enter Hell. But Evrenol's version of Hell isn't all fiery blazes and a horned Lucifer—it's a blood orgy where demons with plastic bags wrapped around their heads butcher cadavers while humping others, and where a small army of shirtless and eyeless minions worship a malevolent deity who's barely four-feet tall and looks like the Cabbage Patch Doll from, well, Hell.
While the blood flows, the intestines spill, and the lunacy escalates, Evrenol ambitiously screws around with Baskin's narrative. Reality gives way to dreams, and the chronology bounces around like a skipping record. Baskin's cumulative effect is akin to spending 90 minutes inside a Hellraiser laserdisc as a turntablist like Skrillex or DJ Premier scratches the disc à la the vinyl on their wheels of steel.
Baskin couldn't be any more different than, say, February, yet it's equally worthy of horror lovers' feverish anticipation. As Fantastic Fest has made crystal clear, 2016 is going to be one hell of a year for the genre's independent scene.
Last week, I thought 2016 was all about The Witch, but now that I've seen Black Phillip's competition, that goat seriously has its work cut out for it.
And he's ready for all challengers...
Heads up, NYC: Southbound, Darling, The Devil's Candy, and Baskin will all have their New York premieres during the Film Society of Lincoln Center's Scary Movies series. More information here.
---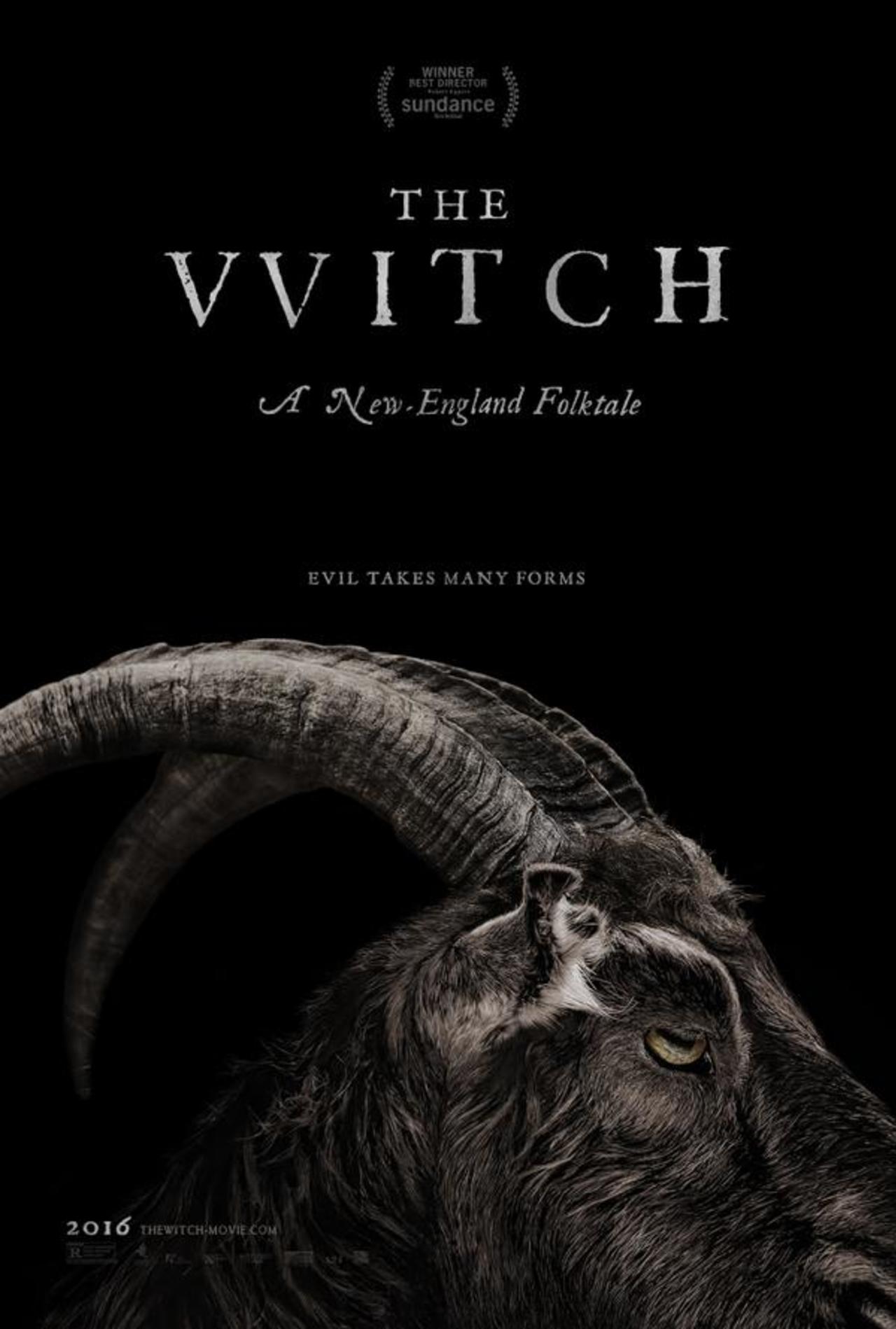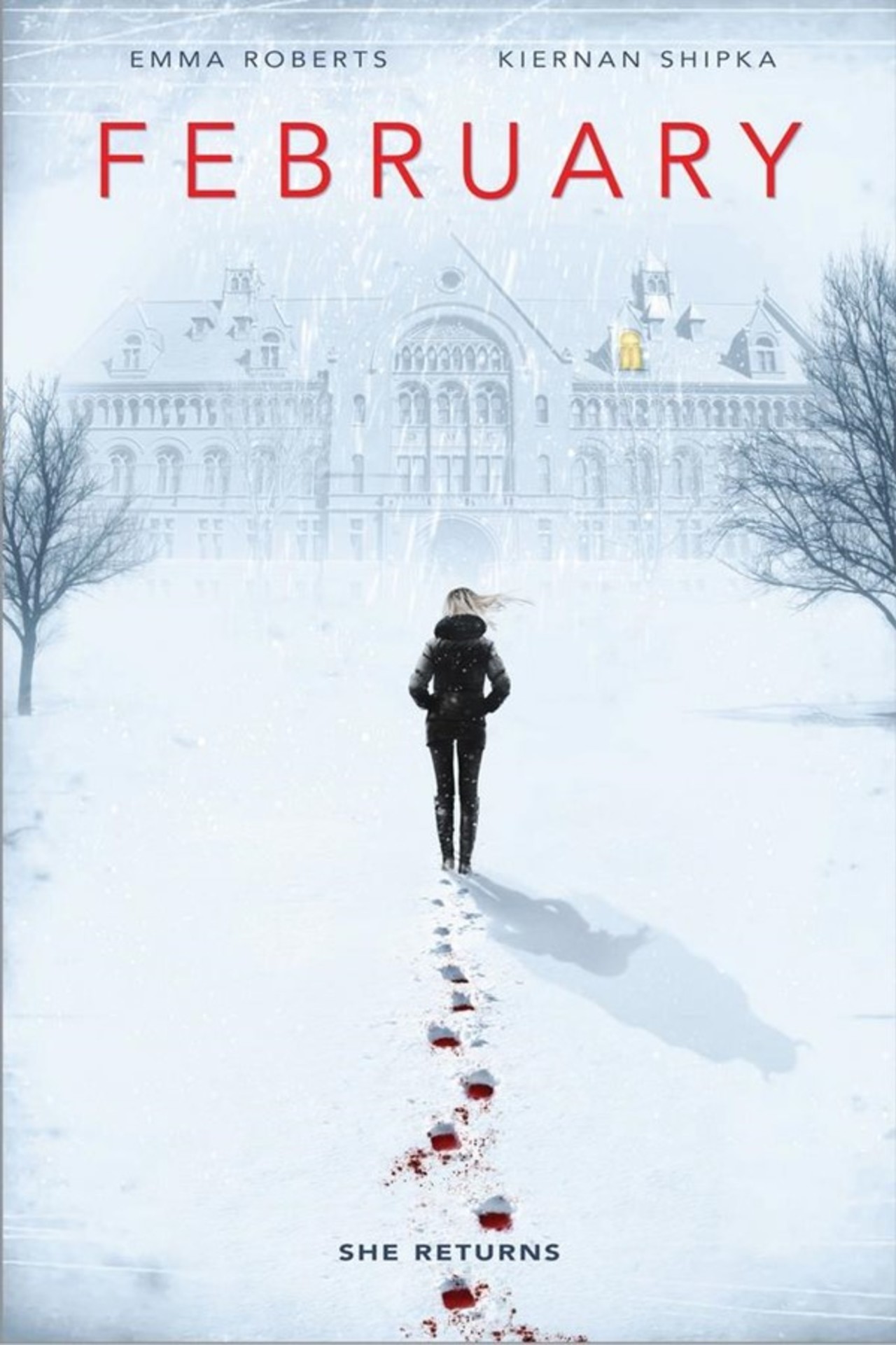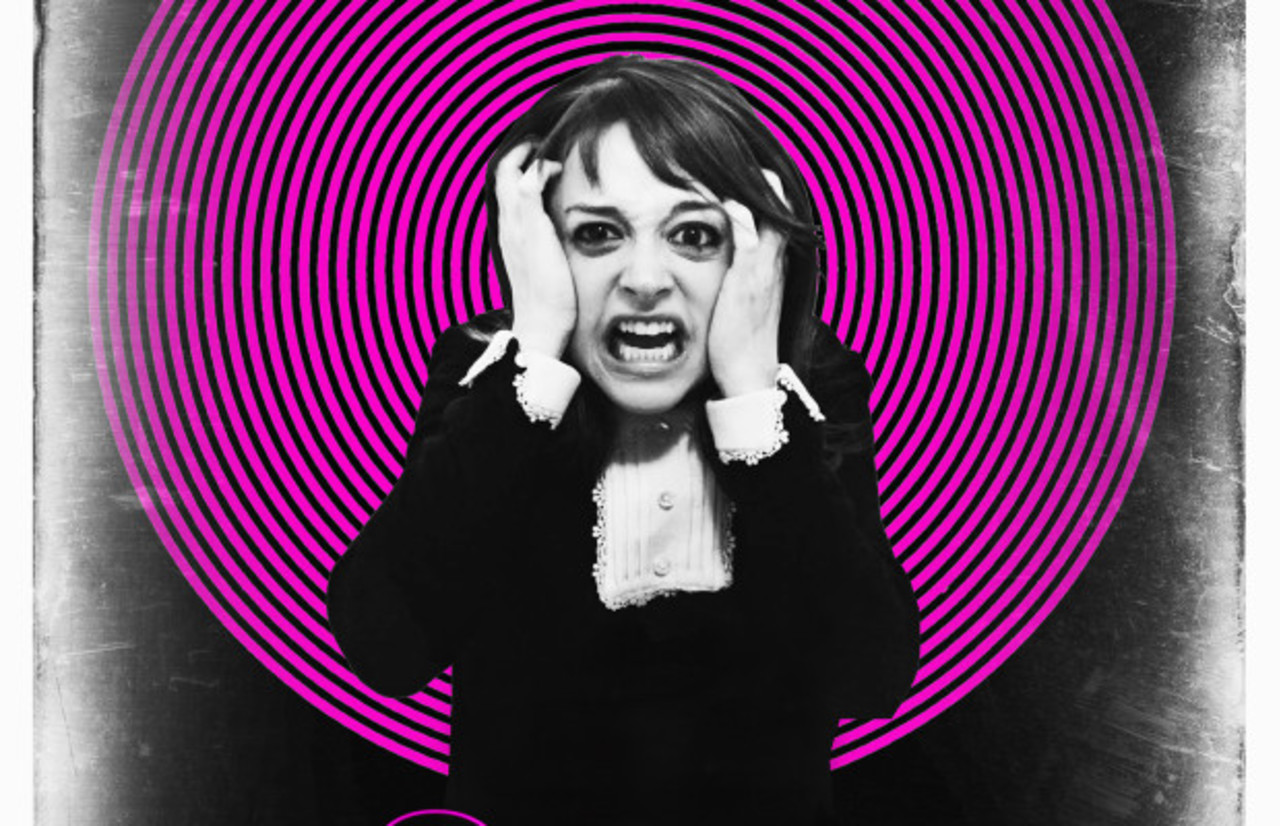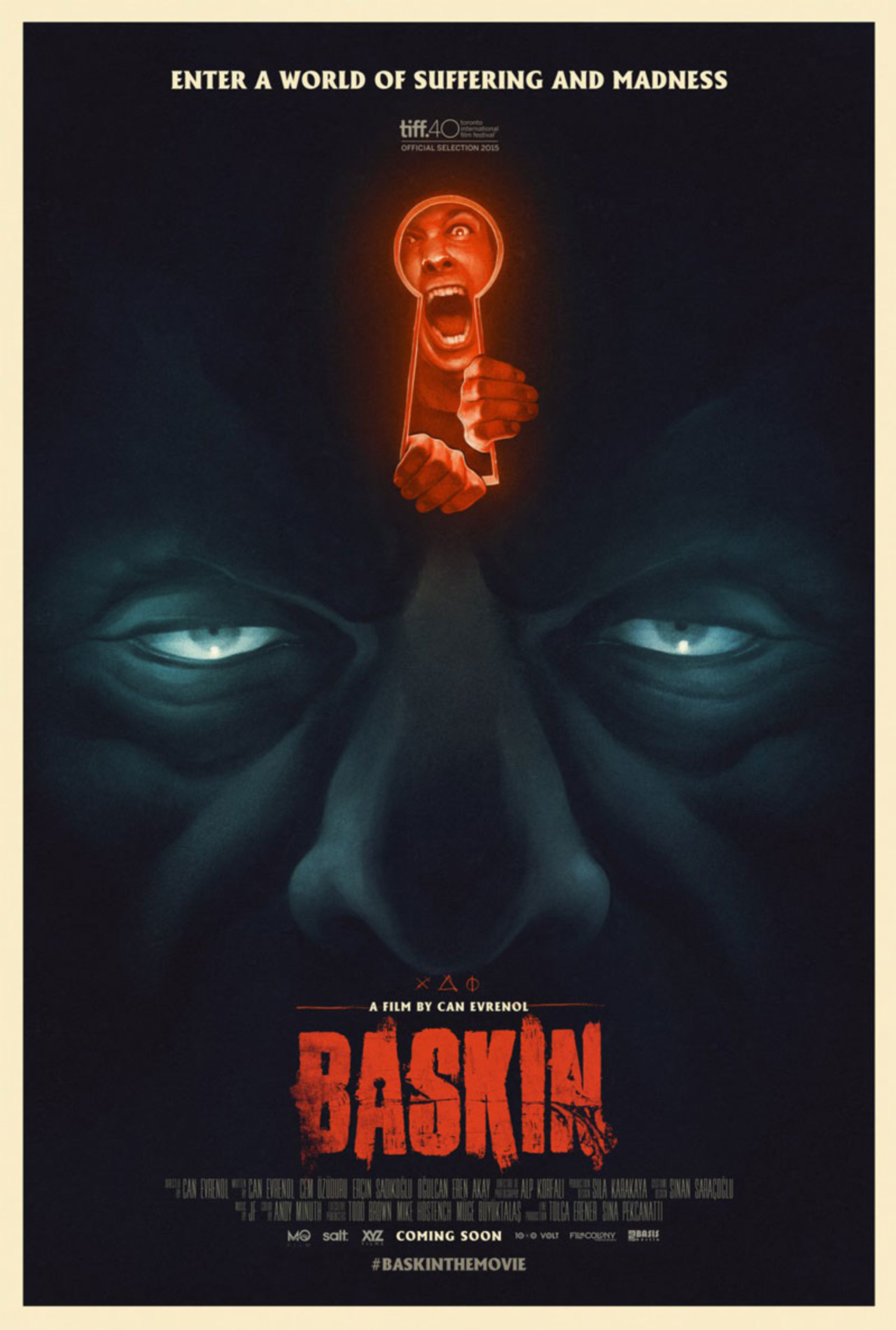 ---