Merry Christmas!
With a little help from the Tribeca staff, we've pulled together some must-see movies for your holiday break with the family. Please chime in with your own suggestions in the comments below.
First off, let's start off with two undisputed classics that didn't make our individual lists...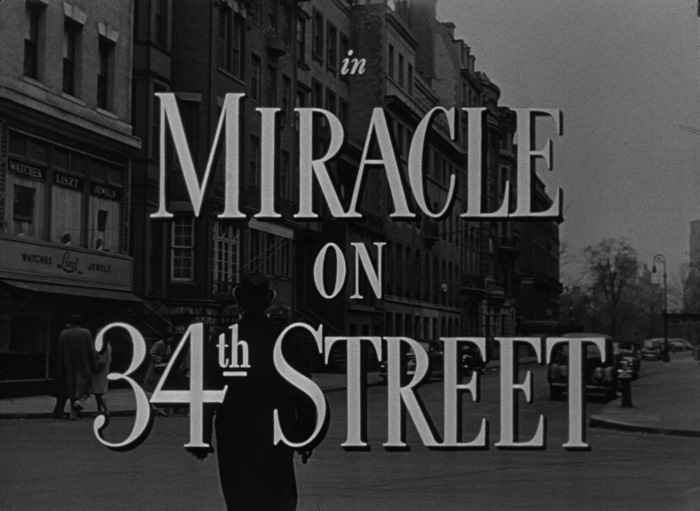 Everybody and their mother loves 1947's Miracle on 34th Street, directed by George Seaton. It simply isn't Christmas without adorable, Oscar-winning Edmund Gwenn and pint-sized Natalie Wood.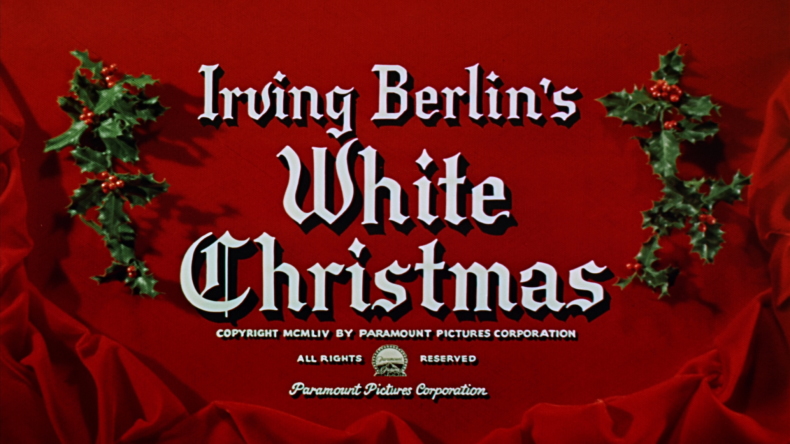 With Bing Crosby and music by Irving Berlin, who can resist 1954's holiday musical White Christmas, directed by legendary Casablanca director Michael Curtiz.
Both of these films are guaranteed to get you and your family in the Christmas spirit! Now, here are some personal recommendations from Tribeca staff, both past and present:
A Christmas Story

Dir. Bob Clark, 1983
There is no film that better captures the feeling of being a kid on Christmas (or even being a kid in general), and I always look forward to Christmas day, when TBS plays it for 24 hours. The movie has heart, nostalgia, hilarity, and every line is a classic. Simply a perfect movie. —Aaron Levine
I laugh through just about every single second of A Christmas Story, even the vaguely racist, Engrish-speaking Chinese restaurant scene, which should by all means offend my half-Asian heritage. But, I don't know, some things can't be helped... —Matthew Eng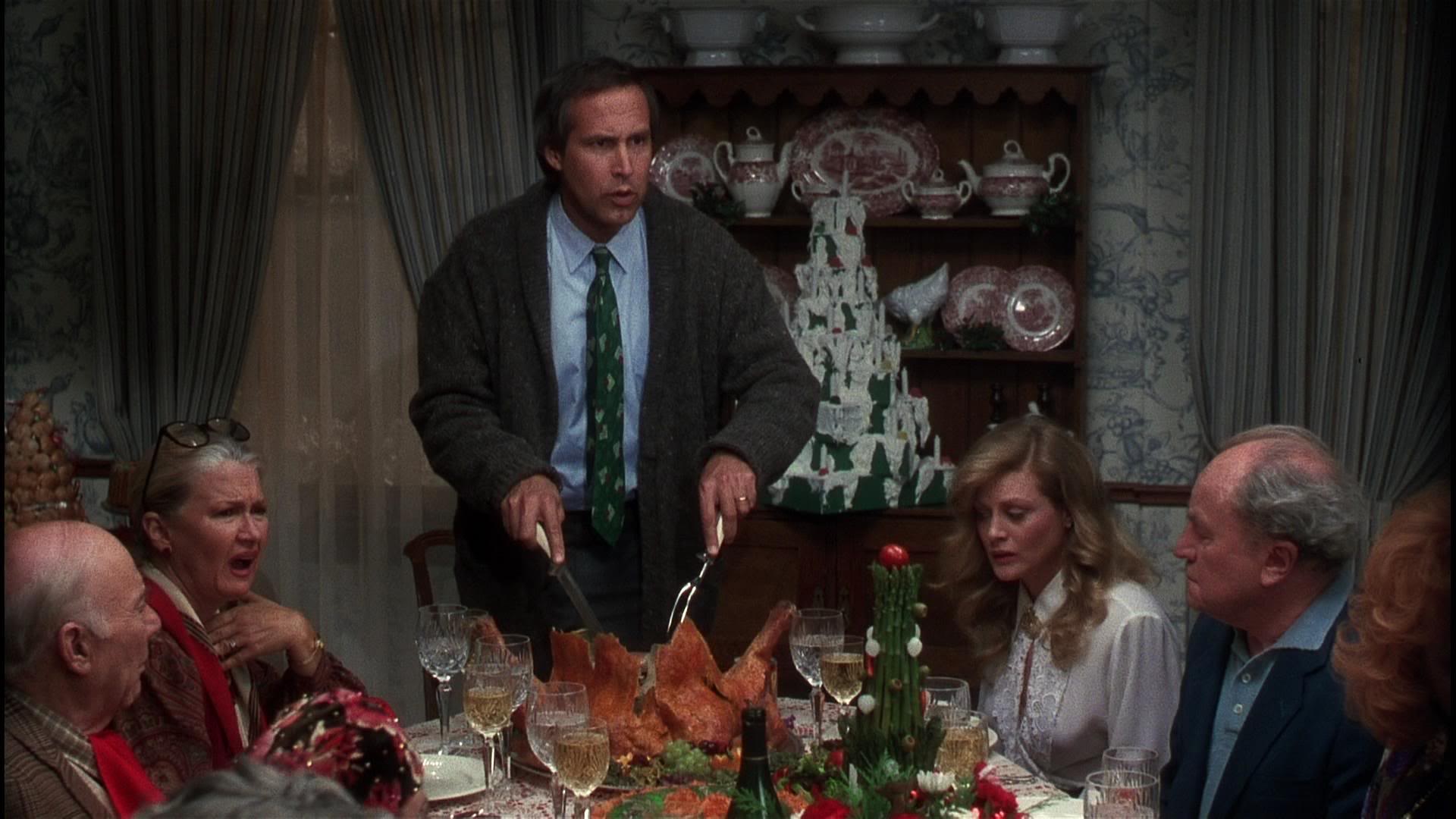 National Lampoon's Christmas Vacation

Dir. Jeremiah S. Chechik, 1989
Can we talk for a second about the stellar actresses in this movie: Juliette Lewis. Beverly D'Angelo. Diane Ladd. Doris Roberts. Julia Louis-Dreyfus! So what if Chevy Chase can't open his mouth anymore without offending the human race? These ladies make him tolerable. And yeah, the movie itself is pretty funny too. —Matthew Eng
Die Hard
Dir. John McTiernan, 1988
"Ho, Ho, Ho... now I have a machine gun." Any film that counts that as one of its lines of dialogue automatically shoots it to the top of my Christmas list. This is not exactly the first film that most people think of when it comes to Christmas movies, but at the heart of this action extravaganza is a man who just wants to be with his wife for the holidays. You've got to love that. —Loren Hammonds
Die Hard? A Christmas movie? Oh, yes. It's only the best Christmas movie ever. There's laughing, there's crying, and in the end, peace on earth. —Andy Rozal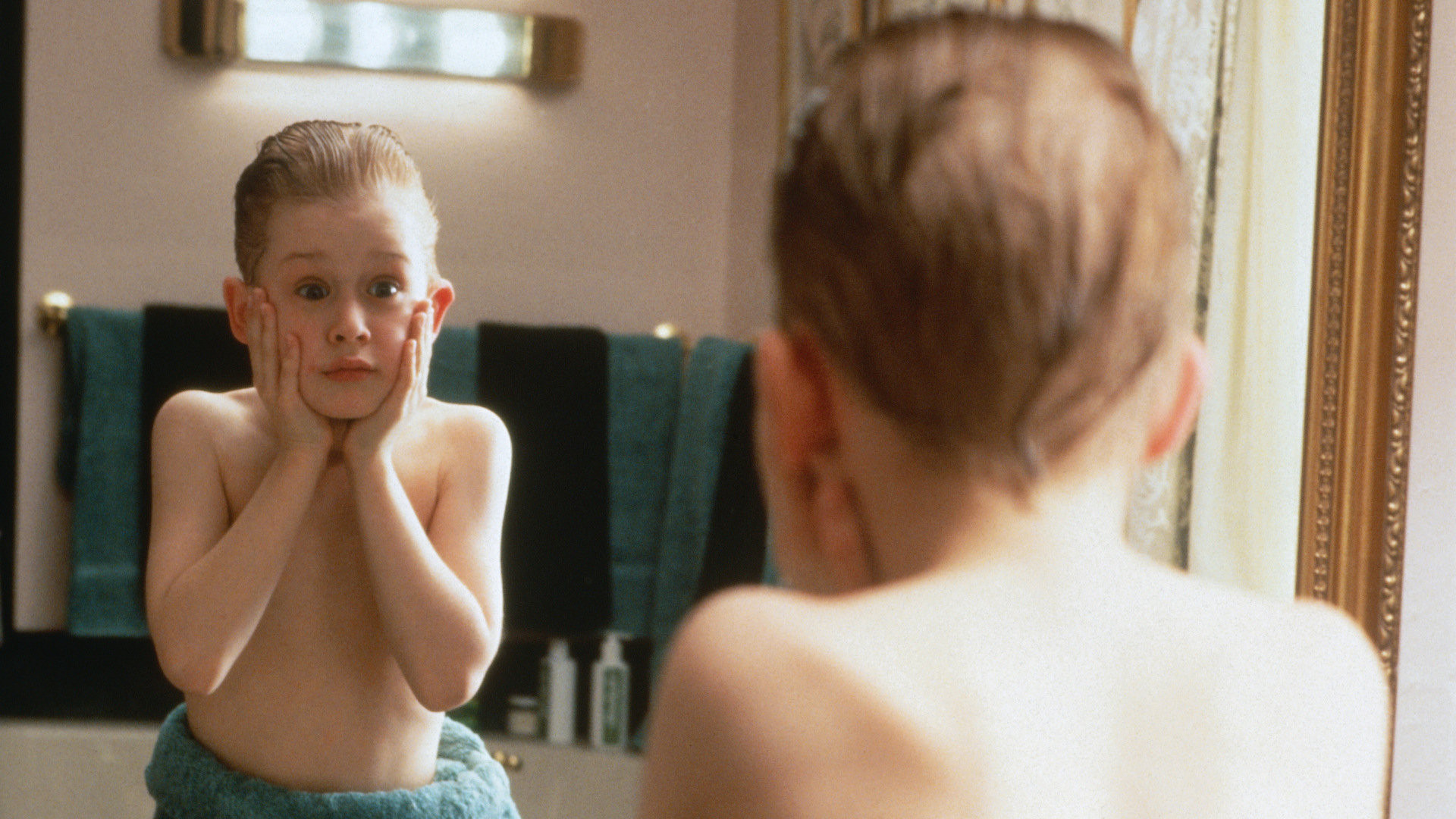 Home Alone
Dir. Chris Columbus, 1990
This film gets seriously dark the older you get. And I'm pretty sure Kevin McCallister went on to work at Abu Ghraib. —Matthew Eng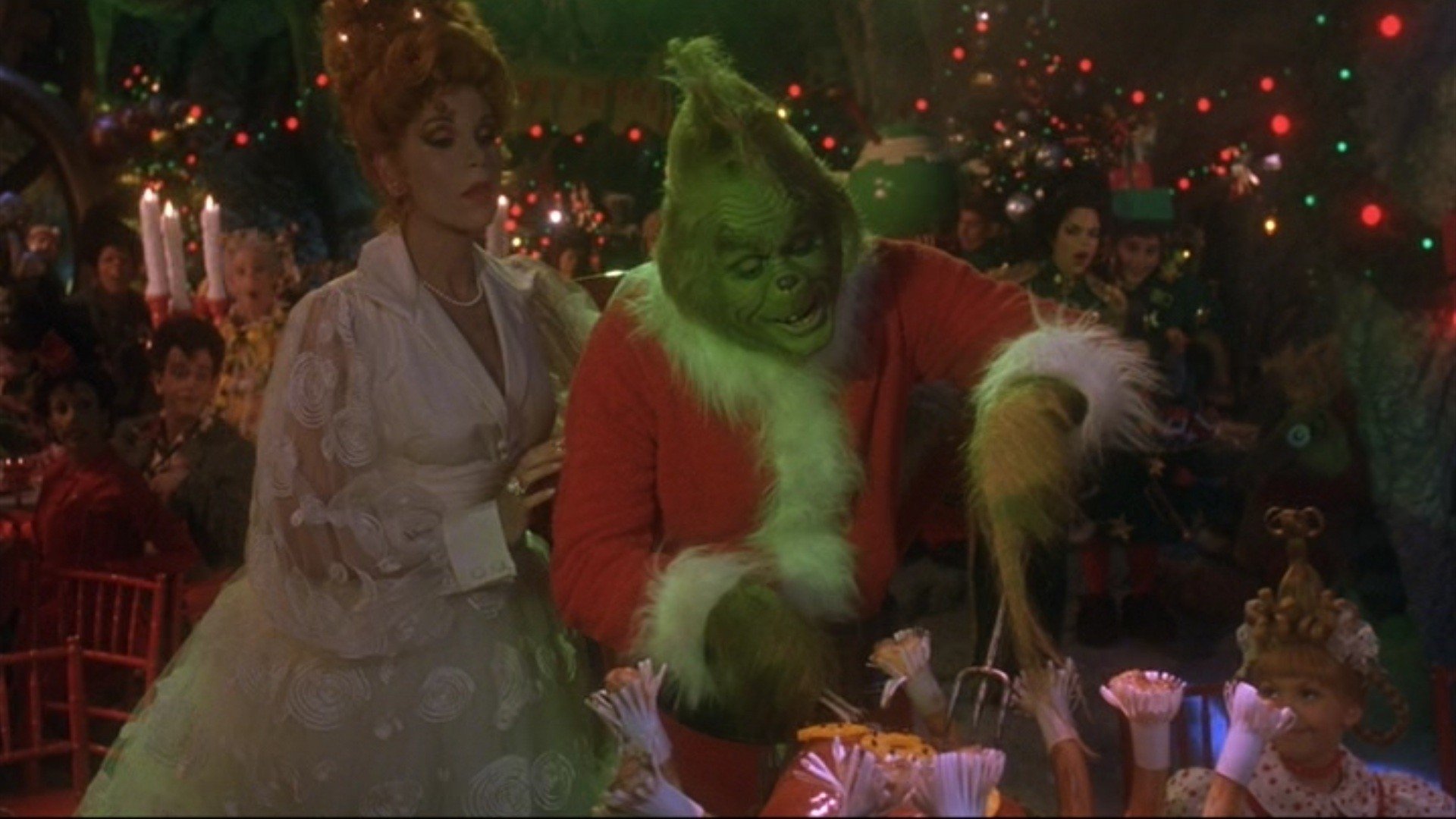 How the Grinch Stole Christmas
Dir. Ron Howard, 2000
I was nine-years-old when The Grinch came out and I still find myself quoting it, i.e."It's not a skirt, it's a kilt!" After all this time, I'm still LOL-ing. Also, it wasn't until I was re-watching The Grinch a few years ago that I realized that little Cindy Lou Who and Gossip Girl's Jenny Humphrey are the same person, actress Taylor Momsen. This new information rocked my Whoville world. —Carly Sloane
It's a Wonderful Life

Dir. Frank Capra, 1946
It's a Wonderful Life is both a perfect American drama and the easiest way to make my mother cry. —Matthew Eng
The Ref

Dir. Ted Demme, 1994
The Ref is my pick for best unconventional Christmas classic. Kevin Spacey and Judy Davis are pitch-perfect as a dysfunctional married couple who are held hostage by a jewel thief (the great Denis Leary) looking for a way out of town. Soon, the trio is forced to band together as the couples' delinquent son and nasty relatives come for their annual Christmas dinner and chaos ensues as they viciously rip into each other. Complete with hilarious performances, rapid-paced dialogue and endlessly quotable lines, The Ref is a holiday must-see! "Slipper Socks, medium." —Karen Kemmerle
Remember the Night

Dir. Mitchell Leisen, 1940
Written by Preston Sturges, Remember the Night is a forgotten holiday treasure! When a lawyer (Fred MacMurray) decides to postpone his shoplifting case due to those hard-to-get Christmastime convictions, he takes pity on the pretty defendant (Barbara Stanwyck) alone takes her home for the holidays. Once the pair get to the lawyer's quaint Indiana town with all the Christmas trimmings, they can't help but fall in love. Fun fact: this is the first of four on-screen pairings for Stanwyck and MacMurray! —Karen Kemmerle
Scrooged

Dir. Richard Donner, 1988
An underrated classic! "It's Christmas Eve! It's the one night of the year when we all act a little nicer, we... we smile a little easier, we... w-w-we cheer a little more. For a couple of hours out of the whole year, we are the people that we always hoped we would be!" —Jaclyn Wohl
Serendipity

Dir. Peter Chesolm, 2001
Call me a sap, but I think this film brings out the hopeless romantic in all of us (well, okay, probably only in women). While Christmas is not central to the plot, a lot of the scenes highlight the hustle and bustle of holiday season in New York City. It's a sweet, funny, "curl up on the couch with a hot-cocoa" movie, and additionally, it's worth watching to witness John Corbett's quirky performance as "new age" musician Lars Hammond (see the music video for "Mystic Surrender" here). —Jessie Callahan
While You Were Sleeping

Dir. Jon Turteltaub, 1995
Complete and utter brain twinkie. Overly sentimental, occasionally cheesy, but funny. It does hit close to home for someone with a very small family (like me!). —Andy Rozal
---