Good news: Your weekend moviegoing needs have been simplified. Every Thursday morning, our What To See guide will highlight the new releases opening in New York City and NYC repertory screenings that are most worth your time.
Here's your guide for the weekend of September 18 – September 20.
As the warm weather continues into fall, here's something to make your blood run cold…
Sicario (2015)
Director: Denis Villeneuve
Stars: Emily Blunt, Benicio del Toro, Josh Brolin, Victor Garber, Jon Bernthal, Daniel Kaluuya, Jeffrey Donovan
The nightmare fuel pumps steadily in Sicario, the new film from director Denis Villeneuve, whose two previous efforts, Enemy and Prisoners, had already cemented the Canadian filmmaker as film's most exciting new all-darkness-everything voice. But the film's opening scene dumps the fuel all over the audience members' heads. Emily Blunt, playing an FBI kidnap response team leader, heads a tactical unit that's investigating an Arizona drug cartel's decrepit, desert-bound hideout. A misfired bullet cuts a hole through one of the room's walls, exposing the location's horrific secret: there are dozens of corpses stuffed inside the walls, their heads wrapped in plastic bags. Villeneuve closes in on the bodies, to emphasize the scene's ghoulishness. It's terribly gruesome, and tough to shake off.
And Sicario never lets up from there. As a whole, this is soul-crushing material, but it's also masterfully executed and acted with no-nonsense bravura by Villeneuve's first-rate cast. Blunt's character, Kate Macy, is the Capt. Willard in Sicario's Apocalypse Now-like hell-storm of bleakness. Recruited into a top-secret C.I.A. team's fold by its charismatic and playfully elusive leader (Josh Brolin), Kate says goodbye to morals, optimism, and all hope as she assists in the team's search for a notorious Mexican drug overlord. Her mission is made all the more complicated by the involvement of Alejandro (Benicio del Toro), a Colombian badass whose quietness hides a very particular kind of vengeful bloodlust. The deeper Kate gets, the less she's told by her superiors.
Similarly, the further Sicario delves into its corpse-ridden cynicism, the less Villeneuve cares about the viewer's enjoyment. This is the kind of film you marvel at more so than smile towards. Often unbearably intense, Sicario uses its plot beats to pad a series of crazily visceral set-pieces, including a shootout on a crowded Mexican highway that should be taught in film schools as a master's class in how to tighten one's cinematic grip before fire-bombing the release valve. Much like the entirety of Sicario, which builds into a nerve-shredding climax where nobody's safe, not kids nor innocent bystanders, and hopelessness reigns.
You won't immediately leave the theater once it ends—you'll just sit there, frozen, paralyzed by the nihilism. In the end, the only difference between Sicario's viewers and its opening cadavers will be the baggies covering the latter group's craniums.
Where to see it: Opening at the Regal Union Square 14, AMC Empire 25, and AMC Loews Lincoln Square 13
Sicario opens nationwide on October 2.
Here's undeniable evidence that Johnny Depp is—Mortdecai, be damned—still one of our greatest living actors…
Black Mass (2015)
Director: Scott Cooper
Stars: Johnny Depp, Joel Edgerton, Benedict Cumberbatch, Dakota Johnson, Kevin Bacon, Adam Scott, Peter Sarsgaard, Jesse Plemons, Corey Stoll, David Harbour, Rory Cochrane, Julianne Nicholson
Look, there's no way around it: Johnny Depp's makeup in Black Mass makes him look more like a white-haired demon than infamous Boston crime kingpin James "Whitey" Bulger. The actor is unrecognizable in the role for a reason; he doesn't appear to be human. Oddly enough, though, Depp's physical abnormality works to his benefit. His performance as Beantown's most ruthless crime boss is so powerfully and believably lived-in that it quickly becomes easy to look past his Doc-Brown-possessed-by-Pazuzu appearance. He's scary for all the right reasons.
Black Mass isn't Depp's comeback so much as it's a fist-to-the-face reminder of the man's greatness. Whereas his lazy Tim Burton retreads and this year's embarrassing flop Mortdecai have felt like missteps by an uninspired or disenchanted performer, Depp's choice to inhabit Whitey Bulger's persona harkens back to his Donnie Brasco and Blow days, when he chose roles based on the material's quality. With Black Mass, he found the grandaddy of real-life gangsterism. The film chronicles Bulger's reign from 1975 through his empire's downfall in the mid-'80s, giving director Scott Cooper (Crazy Heart) a vastness garden of evil to portray. There's Bulger's secret work as a top-echelon FBI informant, which was orchestrated by childhood friend turned FBI agent John Connolly (played by Joel Edgerton); the numerous cold-blooded murders he committed with both his bare hands and handguns; and Bulger's softer side that's reserved for his family, including younger brother Billy (Benedict Cumberbatch), who's been elected senator, and his son's mother (Dakota Johnson).
Clearly directing while keeping Martin Scorsese's playbook handy, its chapters on Goodfellas and The Departed firmly bookmarked, Cooper proves more than capable of nailing the harsh brutality of Bulger's South Boston universe. The strangulation murder of a young prostitute, in particular, is next-level horrific, with Cooper panning away as the girl's audible choking and desperate struggle impact harder than anything the director could have shown. He's also assembled a top-shelf array of co-stars, all of whom look and feel like Boston ruffians, even the ones who typically don't, namely Jesse Plemons (Breaking Bad, whose boxed jaw and icy eyes look all the more imposing when positioned next to Depp's somewhat freakish facial prosthetics.
Side players like Plemons help Depp to elevate Black Mass above mere Scorsese-lite territory, which is a feat considering Cooper goes as far as blatantly ripping off Goodfellas' most iconic scene. You'll know it when it happens, just as you'll sense the rampant familiarity all throughout this mostly unoriginal true crime saga. But with acting this uniformly great, it's a bloody trip down a well-worn path that's worth taking. Even if the tour guide looks like A Clockwork Orange's Mr. Alexander's evil twin brother.
Where to see it: Opening in wide release
The rare exercise in Hollywood grandeur that's worth its costly IMAX ticket price…
Everest (2015)
Director: Baltasar Kormákur
Stars: Josh Brolin, Jason Clarke, Kiera Knightley, Jake Gyllenhaal, John Hawkes, Sam Worthington, Emily Watson, Robin Wright, Michael Kelly, Martin Henderson, Thomas Wright, Elizabeth Debicki
The unavoidable question while watching Everest: "Why the hell would anyone want to climb a 29,000-foot mountain?" Aside from the inherent and obvious dangers that come from trying to scale something that large, there's the added elements of freezing-cold conditions, limited oxygen, and narrow footpaths that can barely accommodate Kid's Foot Locker shoes, let alone boots worn by grown men and women.
By the end of Everest, that question isn't quite answered. This is grandiose Hollywood spectacle, and in that regard, it's pretty remarkable. Just don't enter the figurative mountain expecting to leave with more emotional scars than secondhand physical trauma.
Midway into director Baltasar Kormákur's (2 Guns) star-heavy account of the ill-fated 1996 Mount Everest expedition captured in John Krakauer's book Into the Air, there's a scene that's meant to answer that above inquiry. A handful of the doomed climbers are seated around a table and trading war stories; Krakauer (House of Cards' Michael Kelly) asks everyone why they're so determined to "summit" Everest, and their answers are as non-committal and surface-level as the film's own characterization. Save for main actor Jason Clarke's heroic turn as expedition leader Rob Hall, Jake Gyllenhaal's sweet Jesus-like main of hair, and Josh Brolin doing his typically awesome Josh Brolin thing, Everest's thrill-seekers are interchangeably anonymous.
That'd be a deal-breaker if it weren't for how impressively Kormákur stages the airborne climbs, though. The director and cinematographer Salvatore Totino work breathtaking wonders with the IMAX 3-D format, capturing Mount Everest's snow-covered vistas and overwhelming, you-can-pet-the-clouds-by-hand heights with awe-inspiring realism. Vertigo from your safe and cozy movie theater seat is inevitable. Everest's knockout visuals make its life-or-death stakes palpable, despite the largely one-dimensional characters.
By Everest's end, the earlier question becomes a declarative statement: "It's official—there's no way in hell I'd ever try to climb a 29,000-foot mountain."
Where to see it: Opening in limited release at the AMC Loews Kips Bay 15, Regal Union Square 14, AMC Empire 25, UA Kaufman Astoria Cinemas 14 (in Queens), UA Court Street 12 (in Brooklyn), UA Midway Stadium 9 (in Forest Hills), and the UA Sheepshead Bay 14 (in Brooklyn)
Everest opens nationwide on September 25.
If you're looking for some new horror, the indie scene has two wildly different options for you…
Some Kind of Hate (2015) and Cooties (2015)
Directors: Adam Egypt Mortimer (Some Kind of Hate), Jonathan Milott and Cary Murnion (Cooties)
With MTV's Scream series and AMC's Fear the Walking Dead, two of horror's most popular sub-genres, the teen slasher film and zombie movies, have earned killer ratings, but they've also done something much less positive: they've lost the scares. Neither show is particularly frightening; Scream, especially, is teenybopper fodder.
Leave it to the indie horror community, though, to show the corporations how it's done.
A pitch-black and humorless antidote for Scream's silliness, write-director Adam Egypt Mortimer's brutal Some Kind of Hate is exactly what the largely stagnant slasher genre has been missing. A group of troubled kids are isolated on the campus of a reform school when, one by one, they start dying in exceedingly gruesome ways—a scenario that sounds familiar, but one that Mortimer cleverly upends with supernatural ingenuity. Rather than a masked, hulking killer, Some Kind of Hate's slasher is Moira (Sierra McCormick), the pissed-off ghost of a bullied teen who committed suicide and now offs people by transmitting her own bodily harm onto them. It's bleak but well-executed stuff.
Cooties, on the other hand, is giddily feel-good horror. More about laughs than shivers, it's a subversion of zombie tropes in which a contaminated chicken nugget leads to a viral outbreak inside an elementary school. All of the kids turn into bloodthirsty, flesh-eating ghouls, and it's up to a ragtag group of teachers (played by Elijah Wood, The Office's Rainn Wilson, 30 Rock's Jack McBrayer, and more) to stop the madness. The comedy is as relentless as the gore, pitching Cooties somewhere between Peter Jackson's Dead Alive and Edgar Wright's Shaun of the Dead tonally. While it's never as great as either one of those horror-comedy classics, Cooties at least has a delightful time trying to be.
Where to see it: Some Kind of Hate, Village East Cinema, Friday, Saturday, and Sunday at 1:25 p.m., 3:40 p.m., 6:15 p.m.
Cooties, AMC Empire 25, Friday, Saturday, and Sunday at 10:50 a.m., 1:15 p.m., 3:30 p.m., 5:45 p.m., 8:05 p.m., 10:30 p.m.
Because you can't beat "meat waffles" for brunch…
Point Break (1991)
Director: Kathryn Bigelow
Stars: Keanu Reeves, Patrick Swayze, Lori Petty, Gary Busey, John C. McGinley, James LeGros
Because Hollywood execs love tainting our fondest cinematic memories, there's an unnecessary, X-Games-minded Point Break remake opening later this year. It's a bad idea, and there's a painfully generic trailer to prove it. Watch it at your own risk.
Or try to pretend that the new version doesn't exist and revisit Kathryn Bigelow's original action movie gem this weekend. The good folks at Brooklyn's Nitehawk Cinema will screen Bigelow's Point Break during brunch hours on Saturday and Sunday. Bodhi and eggs, anyone? Bodhi is, of course, the bank-robbing Buddhist surfer dude played by Patrick Swayze. He and Keanu Reeves forge an unlikely brotherhood in this kinetic riff on heist movie tropes, in which Reeves taps into his Ted "Theodore" Logan blankness to play the undercover cop who's tasked with infiltrating Bodhi's surfboard bandit crew but gets in too deep.
Point Break's attractions are numerous: shootouts with Ronald Reagan masks, Keanu Reeves unloading a full clip into the air in the name of bromantic love, Kathryn Bigelow showing that she was an action-staging queen long before winning the Oscar for The Hurt Locker. Fall in love with it again, or for the first time, before, *gasp*, the remake arrives.
Where to see it: Nitehawk Cinema, Saturday and Sunday at 11:20 a.m.
---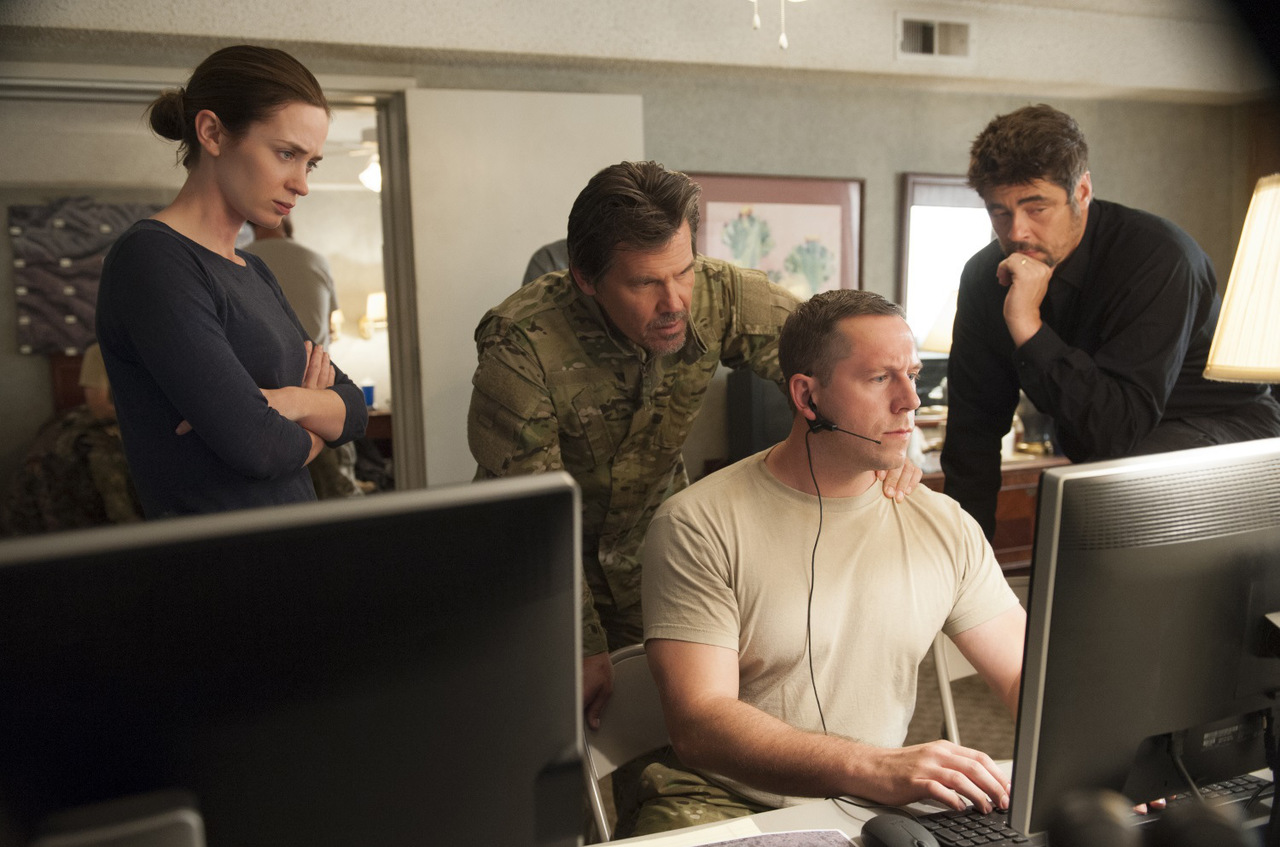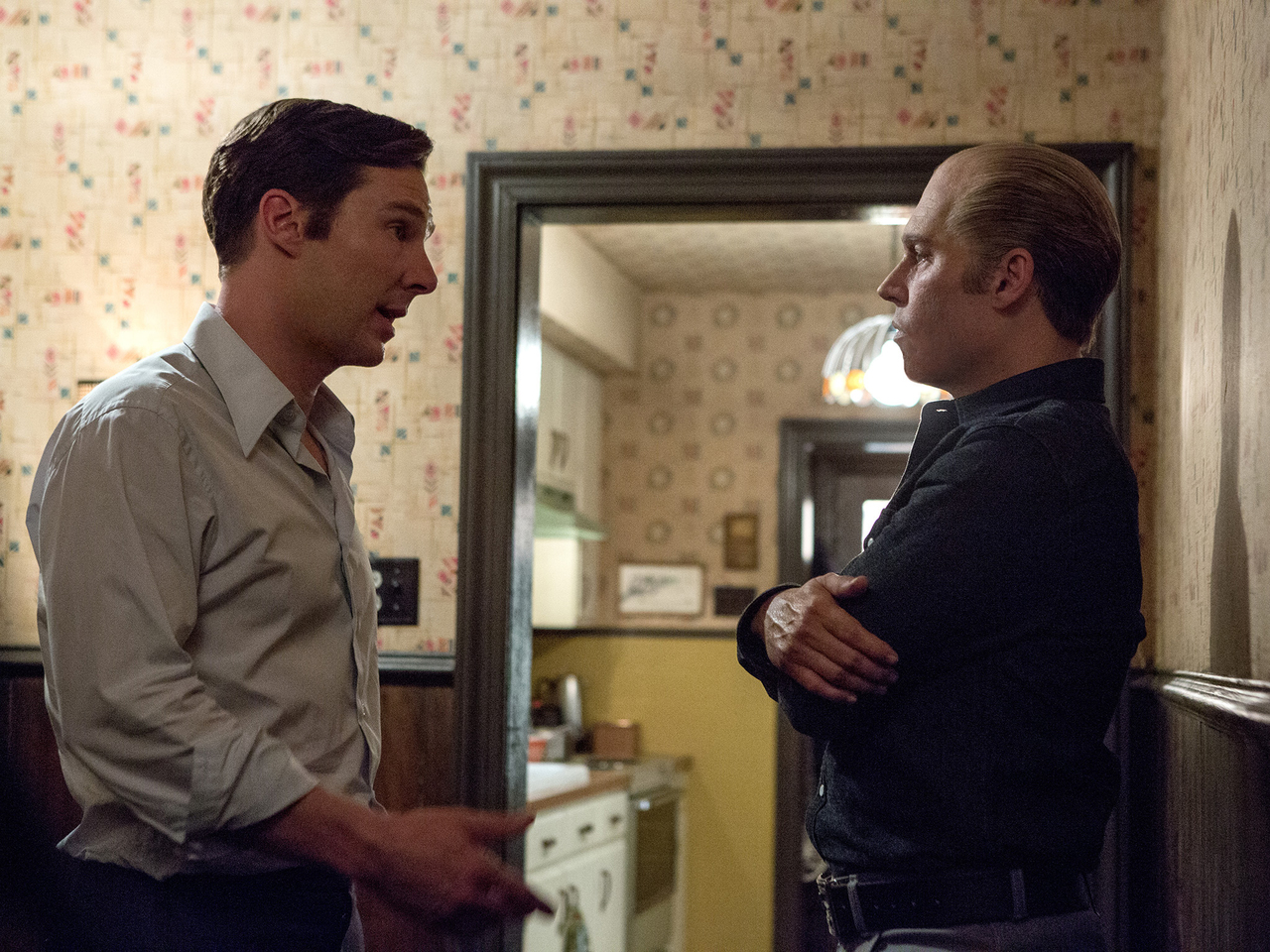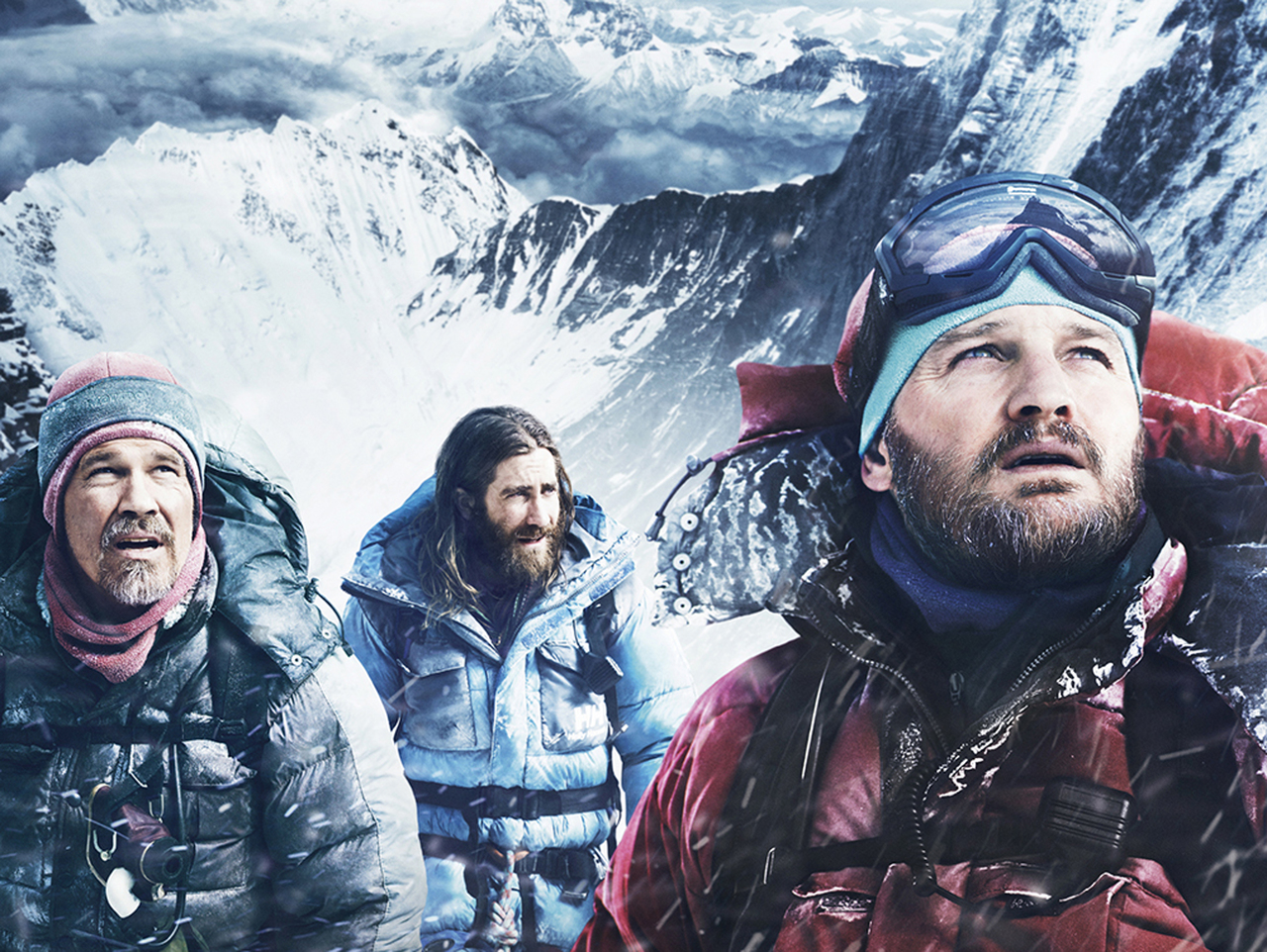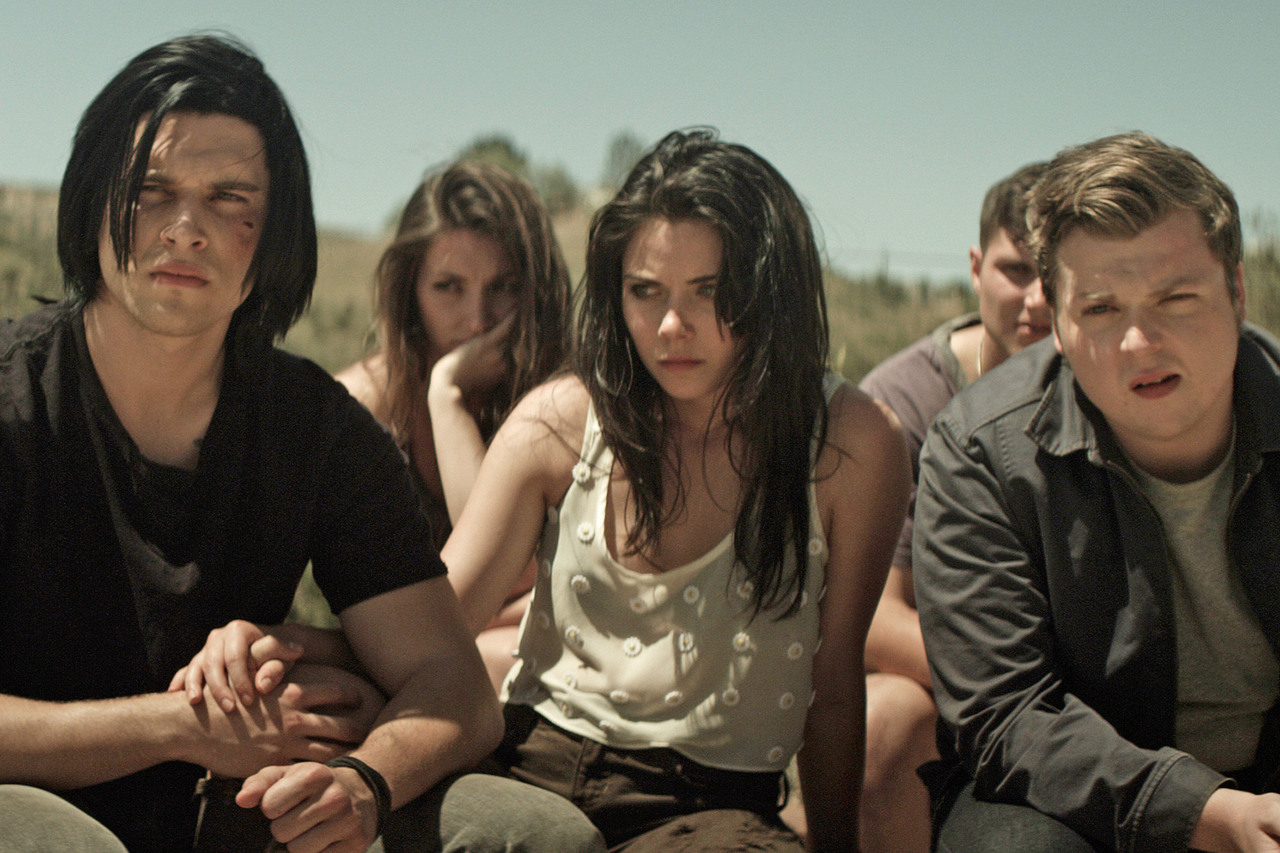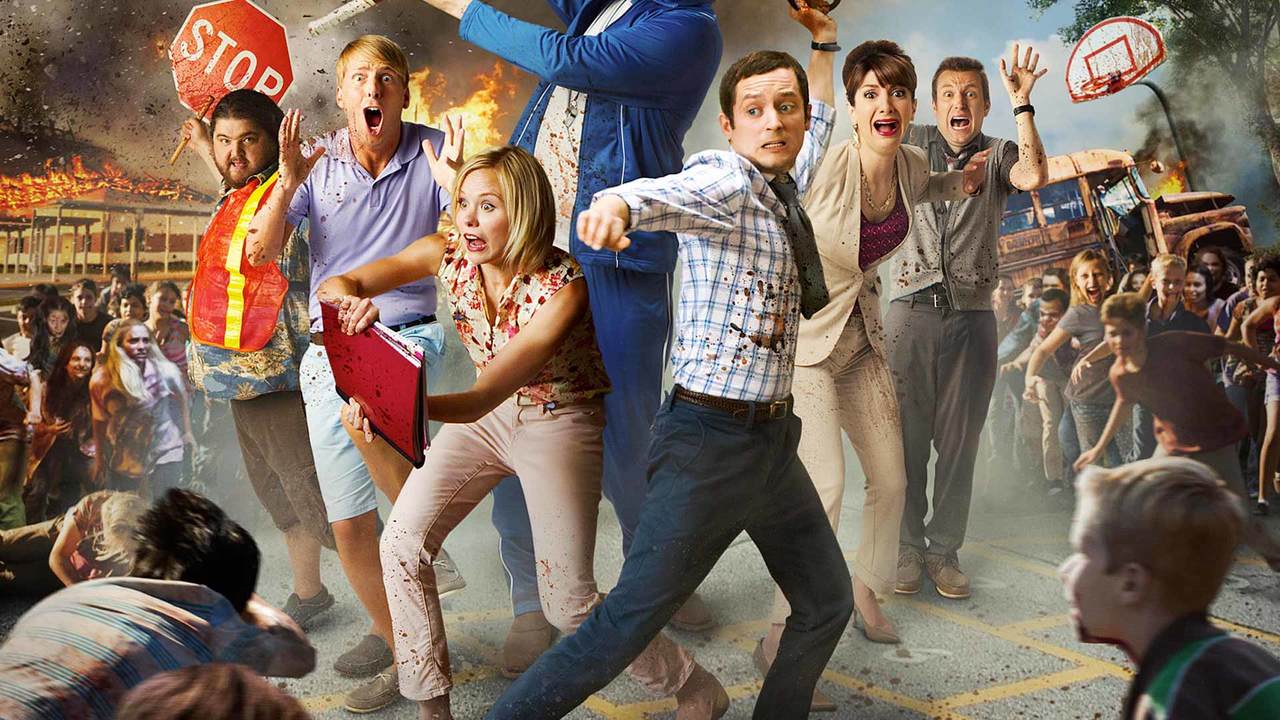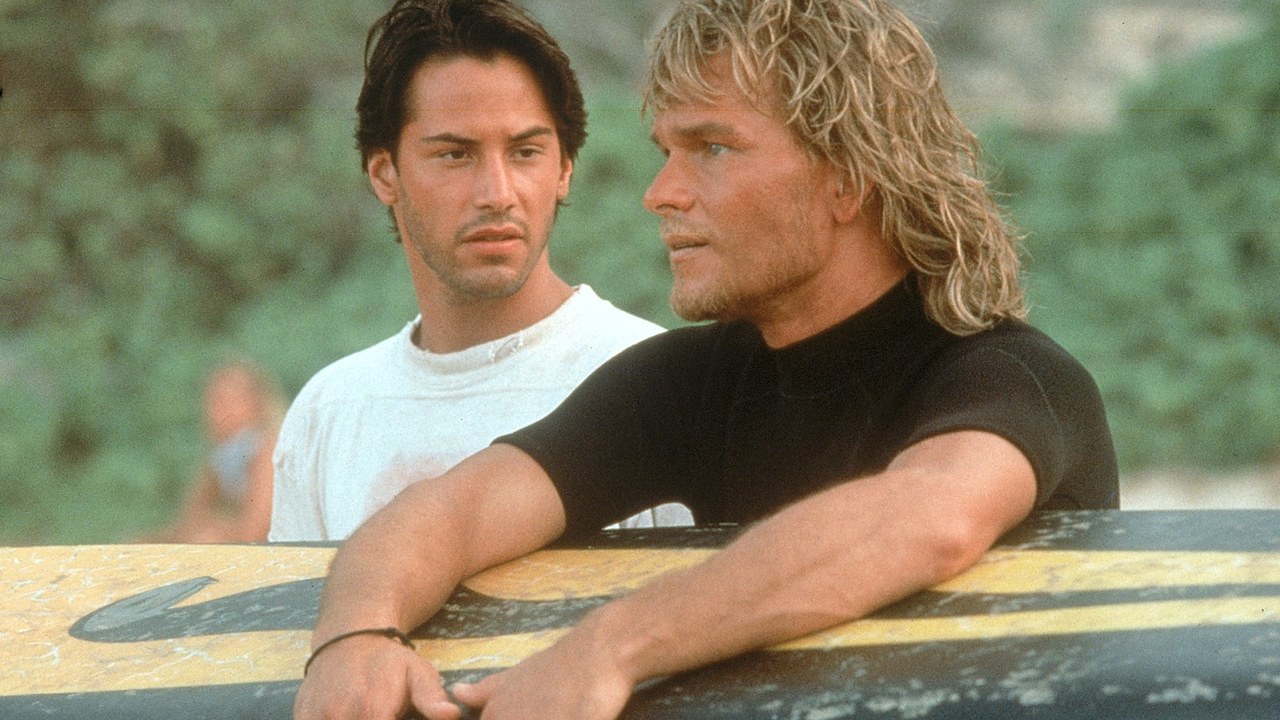 ---