Good news: Your weekend moviegoing needs have been simplified. Every Thursday morning, our What To See guide will highlight the new releases opening in New York City and NYC repertory screenings that are most worth your time.
Here's your guide for the weekend of October 9 – October 11.
Because not all biopics have to be formulaic and obvious…
Steve Jobs (2015)
Director: Danny Boyle
Stars: Michael Fassbender, Kate Winslet, Seth Rogen, Michael Stuhlbarg, Jeff Daniels, Katherine Waterston, Makenzie Moss, Perla Haney-Jardine
Actors leading biopics about famous people don't necessarily have to be spot-on lookalikes for their on-screen roles, but it certainly helps if there's even the slightest resemblance. That being said, Michael Fassbender looks nothing like Steve Jobs. That's the first hurdle one has to get past while watching director Danny Boyle's (28 Days Later, 127 Hours) dramatization of the late, divisive Apple CEO's life. So it's no faint praise to say that Fassbender's performance is superb—he's able to make his nonexistent physical requirements disappear by embodying all of Jobs' attributes that the public can recognize. He plays the man as highly intelligent, frustratingly enigmatic, and undeniably inspirational. Fassbender has zeroed in on Jobs' soul; the mannerisms and physicality are inconsequential. Steve Jobs wants audiences to consider the man's why's, not the how's.
It's no coincidence that, by taking that approach, Steve Jobs feels like a grown-up extension of The Social Network. Both films were written by Aaron Sorkin, who rebounds tremendously here from his underwhelming HBO series The Newsroom. Unlike his Mark Zuckerberg account, Sorkin's take on Steve Jobs' impact abandons origin story conventions and works like a three-act stage play, with each act focusing on the launch of a key Apple product: the Macintosh in 1984, the NeXT "Cube" in 1988, and the iMac in 1988. Limiting himself to those specific occasions, Sorkin masterfully paints a vivid portrait of Jobs' psyche within those events. You see Jobs' difficulties in accepting his young daughter, and how his domestic life's struggles were the polar opposite of his professional triumphs; you see his obsession with being admired and revered, made evident through a scene where he rants about being overlooked for Time's "Man of the Year" honor; and you see his intuition and genius in how he sells Apple's products, often at the expense of his second-in-command Steve Wozniak's (Seth Rogen) and trusted confidante Joanna Hoffman's (Kate Winslet) frustrations.
Steve Jobs doesn't offer much about its subject that Alex Gibney's recent documentary Steve Jobs: The Man in the Machine does, although it's expectedly far better than Ashton Kutcher's quickly forgotten turn as the technology icon (Jobs). But new information isn't needed to achieve superiority. Steve Jobs is the best depiction of the Apple mastermind largely due to Danny Boyle's direction. He adds much-needed dazzle to Sorkin's dialogue-powered script, supercharging otherwise static moments of backroom chatter with the same kind of stylish energy seen in movies like Trainspotting and Slumdog Millionaire. He's made the iPhone 6s to other biopics' dated flip-phone storytelling.
Where to see it: Regal Union Square, Friday and Saturday at 11:00 a.m., 1:00 p.m., 2:00 p.m., 4:00 p.m., 5:00 p.m., 6:50 p.m., 7:50 p.m., 10:00 p.m., 11:00 p.m., 12:50 p.m.; Sunday at 11:00 a.m., 1:00 p.m., 2:00 p.m., 4:00 p.m., 5:00 p.m., 6:50 p.m., 7:50 p.m., 10:00 p.m., 11:00 p.m.
AMC Lincoln Square, Friday, Saturday, and Sunday at 10:20 a.m., 1:20 p.m., 4:20 p.m., 7:30 p.m., 10:40 p.m.
Here's a horror-comedy with real heart (and not just a heart that's been ripped out of someone's chest)…
The Final Girls (2015)
Director: Todd Strauss-Schulson
Stars: Taissa Farmiga, Malin Akerman, Alexander Ludwig, Alia Shawkat, Thomas Middleditch, Nina Dobrev, Adam DeVine, Chloe Bridges, Angela Trimbur, Tory N. Thompson
Without purposefully doing so, The Final Girls beats Ryan Murphy at his own game. In his popular horror-comedy TV series Scream Queens and the American Horror Story franchise, Murphy goes for campy laughs, playfully scary thrills, and self-aware pop culture riffs; once fresh and fun, his shtick has grown repetitive, uninspired, and at times insulting. The Final Girls, directed by Todd Strauss-Schulson and co-written by M.A. Fortin and Joshua John Miller, nails everything that Murphy's sensibilities aspire to be, particularly Scream Queens. There's more genuine emotion in this slick, lively film than in all of the American Horror Story seasons combined.
Taissa Farmiga—who, coincidentally, is an AHS alum—plays Max, a teenager who's in mourning over the death of her mother, who died before her acting dreams could ever reach past low-rent horror. Her mom's claim to minor fame was in Camp Bloodbath, an '80s slasher flick that gorehounds still love and Max tries to avoid until her friends host a repertory screening at a local theater. A freak occurrence inside the venue sends Max and a small group of pals into Camp Bloodbath, where a Jason Voorhees-like killer hunts them down. For Max, though, her Last-Action-Hero-esque predicament isn't as important as the chance to spend more time with her mother, even if it's her mother as a ditzy fictional movie character.
Strauss-Schulson and his writers throw plenty of wink-wink horror jokes and visual cues at slasher fans, putting The Final Girls in the same category as Joss Whedon and Drew Goddard's The Cabin in the Woods. But what makes this meta exercise in genre cinema affection unique is its central mother/daughter dynamic, played delicately and effectively by Farmiga and Akerman. The disposable bimbos, elaborately staged death scenes, the cinematography's intentionally Grindhouse-like cigarette burns, and the retro '80s slasher clichés are all window dressing for what The Final Girls is really about: injecting heartfelt tear-jerks into horror's usually bodycount-focused sub-genre. It's Friday the 13th by way of Terms of Endearment.
Where to see it: AMC Empire 25, Friday, Saturday, and Sunday at 12:15 p.m., 2:35 p.m., 4:55 p.m., 7:25 p.m., 9:50 p.m.
If you thought True Detective's single-take sequence was impressive, this will blow your mind…
Victoria (2015)
Director: Sebastian Schipper
Stars: Laia Costa, Frederik Lau, Franz Rogowski, Max Mauff, Burak Yigit
It's fair to call German director Sebastian Schipper's Victoria a gimmick. Taking what Alfonso Cuarón and Cary Fukunaga did in Children of Men and True Detective, respectively, and pushing it to extreme limits, Schipper's kinetic film is a 135-minute-long single take. It's what Michael Mann's Birdman might look like. For its two-plus hours, Victoria never cuts away as the titular character (played by Laia Costa), a Madrid native who recently moved to Berlin, hangs out with a group of German dudes and gets caught up in their failed bank robbery. And unlike other movies that have tried to accomplish the feat (*ahem*, Silent House, *ahem*), Victoria does it seamlessly. You may find yourself paying extra close attention to the screen in hopes of finding a sneakily placed edit, but you'll be unsuccessful.
While it may be a case of form-over-content, Victoria is essential cinema because Schipper and his cast make you believe in their world. As the naïve and ill-fated Victoria, Costa is stellar, hitting emotional and physical without the luxury of any breaks; her chemistry with co-star Frederik Lau, who plays Victoria's love interest (and is a dead ringer for the young Marlon Brando), allows you to buy into Victoria's poor decisions as they grow increasingly catastrophic. Victoria isn't just a showcase for Schipper's directorial chops—it's a powerhouse demonstration for cast's gamut-running, fully immersive work.
But, man, what an insanely skillful exhibition it is for Schipper nonetheless. After True Detective's tracking shot that pitted Matthew McConaughey against an entire neighborhood's worth of gun-toting thugs, Cary Fukunaga was hailed as an action sequence virtuoso—Victoria features a sequence that's even more awe-inspiring in its uninterrupted tension. Unsurprisingly, Victoria and her cohorts don't get away with the heist; their luck expires during a daytime shootout with the police inside a Berlin park. Schipper captures the scene's messy violence with frantic camerawork, and the life-or-death desperation through extreme close-ups on Costa's petrified face. You'll want to stand up and clap once you're able to free your sweaty hands from the seats' edges.
Where to see it: Regal Union Square, Friday, Saturday, and Sunday at 12:10 p.m., 3:40 p.m., 7:00 p.m., 10:40 p.m.
This is documentary filmmaking at its most dangerous and necessary…
(T)ERROR (2015)
Directors: Lyric Cabral, David Felix Sutcliffe
At their best, documentaries place viewers directly into worlds they'd otherwise never enter because, well, they're either not prepared to enter or most likely shouldn't enter as everyday citizens. (T)ERROR, the alarming debut from co-directors Lyric R. Cabral and David Felix Sutcliffe, is that sentiment exemplified to its most intense and dangerous points.
An unprecedented on-the-ground exploration of the FBI's counterterrorism operation, (T)ERROR, which was supported by Tribeca Film Institute®'s Tribeca All Access® program, and screened at this year's Tribeca Film Festival, inserts its viewers into previously impenetrable arenas like governmental surveillance, and it does so through the eyes of Saeed "Shariff" Torres, a former Black Panther who works as an FBI informant. An ex-con, Torres is paid minimum wage to infiltrate the lives of suspected stateside Al Qaeda members, a job that, yes, seems like it's worth more than the same pay received by teenagers working in retail stores. Cabral and Sutcliffe's film looks at that bitter reality, as well as issues of racial profiling and the violation of basic freedoms, as Torres zones in on a Muslim suspect living in a nearby Pittsburgh apartment.
(T)ERROR unfolds like a classic cat-and-mouse thriller, except it's not a "movie." It's real life, and its investigation of how the government can probe the interior lives of anyone and everyone will both startle and fascinate you.
Where to see it: IFC Center, Friday, Saturday, and Sunday at 1:50 p.m., 3:45 p.m., 5:35 p.m., 7:40 p.m., 9:40 p.m.
Meet Rhymefest, Kanye West and Common's mutual hometown friend and unlikely movie star…
In My Father's House (2015)
Directors: Annie Sundberg, Ricki Stern
A true crowd-pleaser, In My Father's House was one of this year's Tribeca Film Festival's strongest discoveries. Che "Rhymefest" Smith is one of Chicago's most successful rappers, having co-written Kanye West's "Jesus Walks" and the Oscar-winning "Glory," from Selma, but he's also a blue-collar guy who recently bought an inconspicuous home in the Windy City. The house once belonged to his dad, who left Smith when he was little and has since lived homeless and unable to curb his love for alcohol.
Co-directors Ricki Stern and Annie Sundberg captured Rhymefest's difficult but lighthearted and emotional process of reconnecting with his estranged pops. Equal parts funny and touching, In My Father's House entertains, thanks to Rhymefest's naturally buoyant personality, while also addressing the sad reality of abandoned fatherhood in the black community.
Where to see it: AMC Empire 25, Friday, Saturday, and Sunday at 11:40 a.m., 2:10 p.m., 4:40 p.m., 7:10 p.m., 9:40 p.m.
---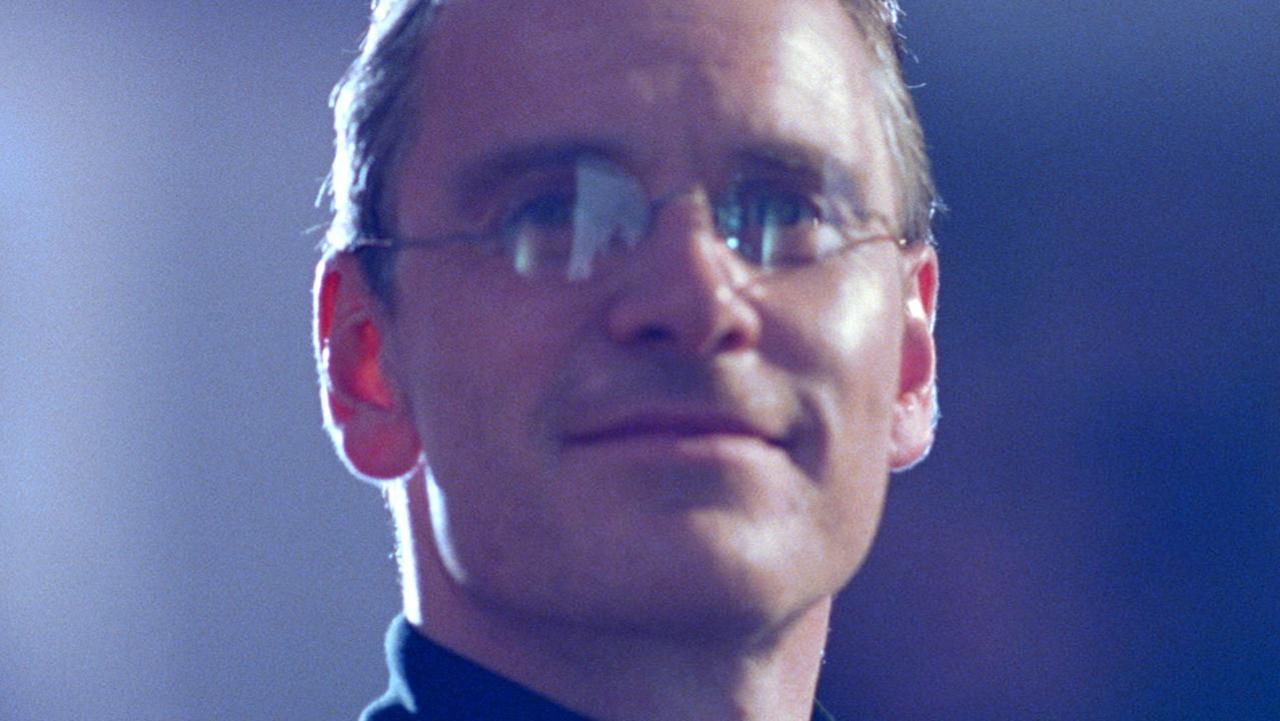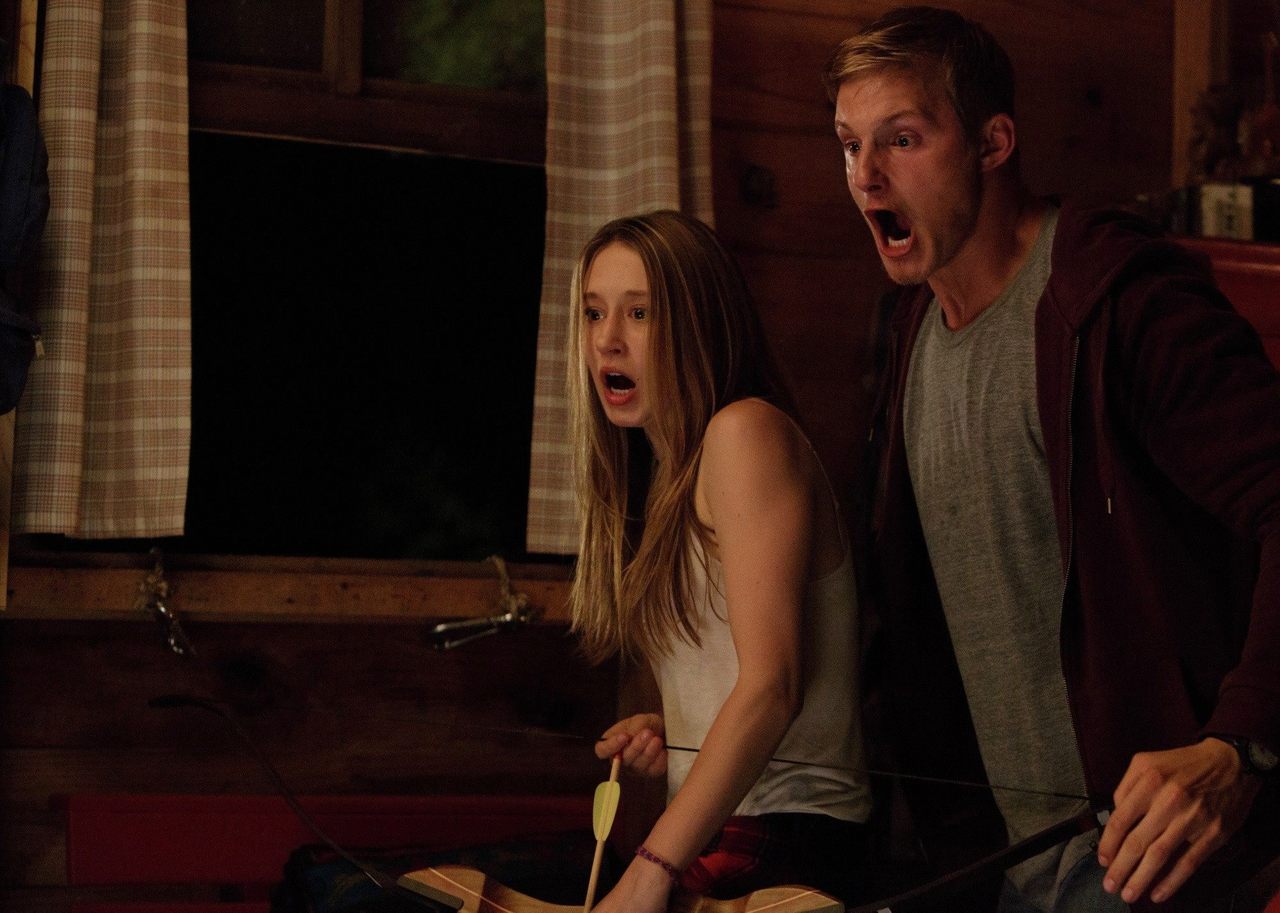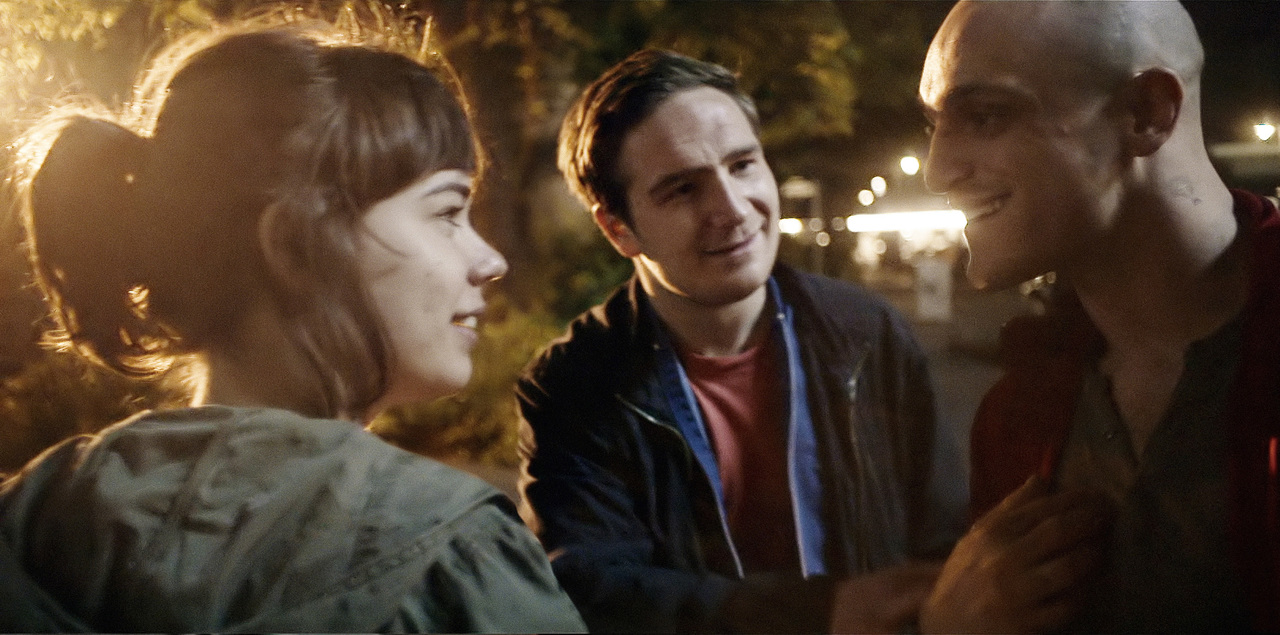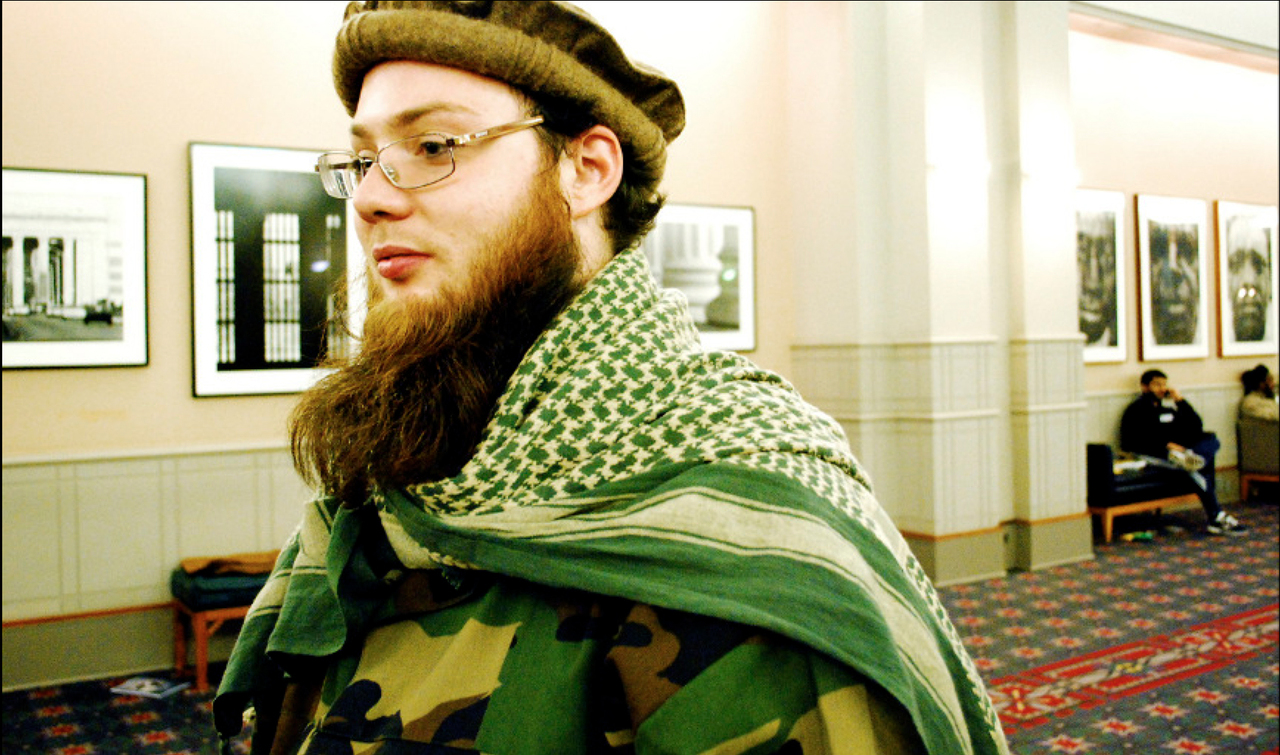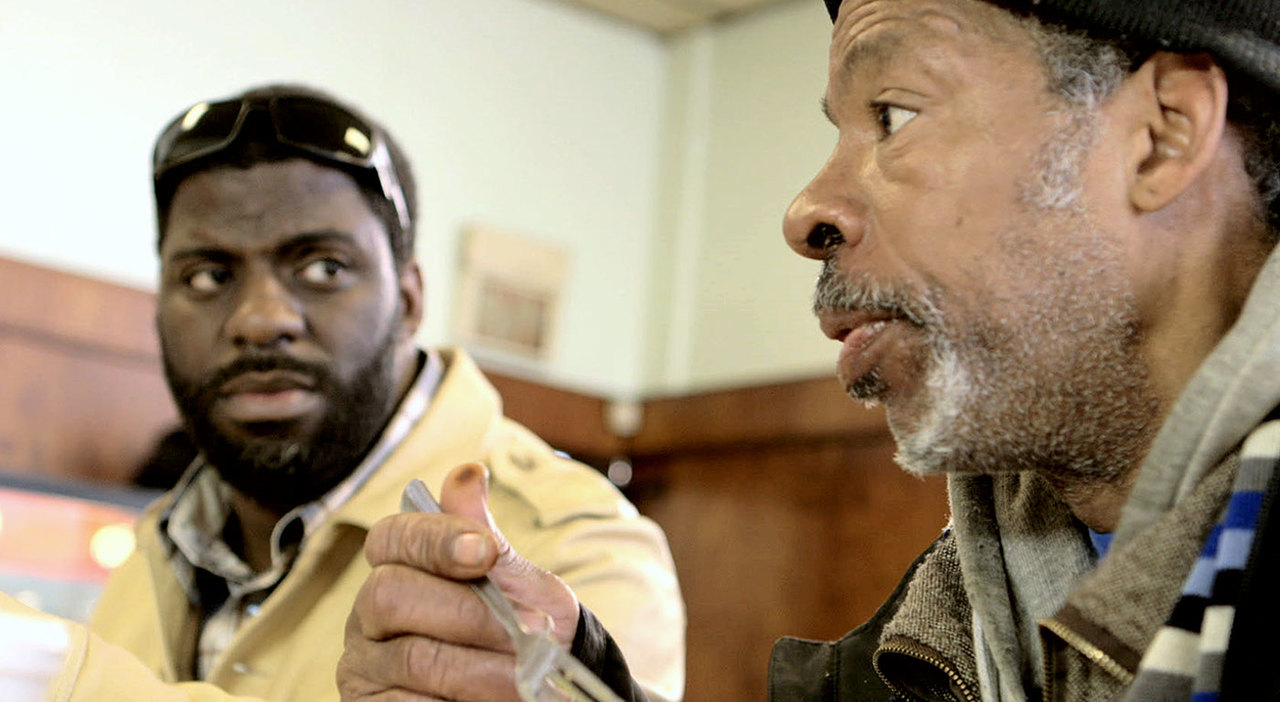 ---