It's a sad fact of cinephilia that films released in the first half of the calendar year just don't receive the same sort of traction as overblown awards season entities. This is doubly true of the acting rosters, which are often cobbled together from the highly-selective films and performances that most impressed voters between the months of September and December, with often stale results.
There are far too many stellar performances unfolding outside that narrow time frame—often in instantly-ignored independent and international productions—that nonetheless fall by the wayside once the balloting begins, with many of them arriving before the onslaught of the summer movie season. We haven't even reached the annual halfway mark and already this year has given us the poker-faced manipulations of Love & Friendship's Kate Beckinsale; the sweetly puckish comic stylings of Hello, My Name is Doris' Sally Field; Anna Gunn, Alysia Reiner, and Sarah Megan Thomas' smart, high-stakes financial warfare in the Tribeca selection Equity; and Dakota Johnson and Tilda Swinton's very different but equally delicious methods of seduction in A Bigger Splash.
These are all terrific and memorable performances that shouldn't fade away once the Eastwood-Scorsese-Spielberg steamrollers make their delayed arrival and they're joined by eleven more tours de force from a tremendous group of emerging and established actresses who should all be viable awards contenders, no matter their films' release dates.
Lucy Boynton, Sing Street
It's easy when playing the lone girl in a boy-dominated coming-of-age movie to become a glassy idea of girlhood rather than a concrete entity in one's own right. But Lucy Boynton, as the aspirant teenage model and willing musician's muse in John Carney's incredibly infectious Sing Street, has two huge assets on her side that prevent her from falling into such a trap. First, Carney clearly and deeply cares about Boynton's Raphina, giving her plenty of soul-searching close-ups and an atypically moving and detailed arc. And second, Boynton herself is a born star with remarkably subtle instincts and a magnetic hold on the camera that help a potentially indefinable character learn to slowly but steadily define herself.
Clotilde Courau and Lena Paugam, In the Shadow of Women
Philippe Garrel's In the Shadow of Women is such a flavorful but miniature French confection of precarious matrimonial bonds and extracurricular infidelities that it was always a bit destined to be eclipsed by flashier releases, which is a shame because it happens to feature two performances of striking staying power. As Manon, a documentarian whose smug husband (Stanislas Merhar) begins to stray, Clotilde Courau strengthens her goodwife with a clear-eyed emotional lucidity and frisky impetuosity.
Meanwhile, as the more briefly-glimpsed other woman, Lena Paugam allows her archival intern to fall so hard that the actress' lovestruck sincerity and gradual darkness ensure that both she and the film will not soon be forgotten. Greta Gerwig and Julianne Moore, Maggie's Plan
As someone who can frequently be found reciting The Gospel of Julianne Moore, the actress' performance as a queenly Columbia professor in Rebecca Miller's lovely Maggie's Plan is kind of like preaching to the choir. Even so, between this and her take-no-prisoners turn in Maps to the Stars, it has been an utter delight to watch Moore experiment with brittle comedy in recent years. With her clipped Danish accent, icy airs, and haughty high-buns, Moore's Georgette is an absolute keeper of a tart comedic creation.
Similarly, I also frequently attend services at The Church of Greta Gerwig and the indie queen re-solidifies herself in Maggie as surely our most deft and bewitching interpreter of modern women at sea.
Susan Sarandon, The Meddler
In this late-stage phase of Susan Sarandon's illustrious career, it's possible to forget that amid the ping-pong-obsessing and Bernie-stumping and Debra Messing-squabbling that Sarandon is, quite simply, one of the finest actresses we have. Sarandon hasn't been nominated for an Oscar since her overdue win for Dead Man Walking in 1995, but she certainly deserves another shot for her gorgeous star turn as Minnie Minervini in Lorene Scafaria's The Meddler, in which Sarandon brings to always-believable life a meddling Italian-American mama of earnest but never minor affection, approaching a domineering character that could have easily been overdone with the lightest-possible touch. A tearful, silent breakdown on an airplane marks one of the most heartrending moments of Sarandon's career.
Léa Seydoux, The Diary of a Chambermaid

What was it that made you finally realize that Léa Seydoux wasn't going to be a highly-visible, flash-in-the-pan actress-model but rather a highly-visible, deeply insinuating, and utterly fascinating performer of subtle, Deneuve-like abilities? Was it her spellbinding reticence as a queen's lady in Benoît Jacquet's Marie Antoinette drama Farewell, My Queen? Her enthralling naturalism amid the romantic turbulence of Blue is the Warmest Color? Amid her current prolificacy, Seydoux has yet to repeat herself and she's in top-form yet again in Jacquet's recent adaptation of Octave Mirbeau's classic novel The Diary of a Chambermaid, where the actress takes on a role formerly inhabited by the likes of Jeanne Moreau and boldly makes it her own. As Célestine, a defiant provincial maid under the rule of a sadistic mistress and lecherous master, Seydoux plays a constant and captivating guessing-game with her audience. She can lock us out with a blank gaze, only to crack her own stony facade with a flash of startling emotional intensity or a toothy cheshire cat grin, clever choices that refuse any easy answers and perpetually leave us wanting more.
Kalieaswari Srinivasan, Dheepan
The critical and commercial shafting of Jacques Audiard's haunting Dheepan, the surprise 2015 Palme d'Or winner, is one of the more dispiriting turn of events of the film year thus far. But even a cool reception can't diminish the heated sparks of newcomer Kalieaswari Srinivasan's lead performance as a prickly Sri Lankan refugee who forges a makeshift family to gain entrance into France. Watching Srinivasan's Yalini bristle, open her heart, and fall in and out of a vast range of emotions with the warm ease of a new but entirely natural actress is one of the year's most profound cinematic pleasures. In a just world, this performance would be on everyone's tongues (and ballots) come Oscar time. But no matter: Srinivasan is a virtuosic talent, no matter the trophies.
Zhao Tao, Mountains May Depart
When Jia Zhangke's vivid but variable Chinese epic Mountains May Depart premiered at Cannes last year, numerous critics tossed Zhao Tao's name into the Best Actress derby, with many expecting her to easily walk away with the prize. She didn't but you can understand the enthusiasm. As a sweetly optimistic young woman who transitions into an aggrieved middle-aged divorcée and estranged elderly mother over the course of her life, Tao is easily the most charming and empathetic person on screen. She can push hard at times, occasionally too eager to show the ways in which she's putting the character together through different decades and ages. But it's always in service of the film, which gives her a tuneful sign-off that is sad, indelible, and fully-earned.
Rachel Weisz, The Lobster
There is something oddly comforting about Rachel Weisz's voice, which is at once crisp and mellow and capable of evoking instant familiarity. It remains this always reliable actress' most trusted tool and it's used to wonderful effect in Yorgos Lanthimos' savagely funny romantic satire The Lobster, in which we hear Weisz's short-sighted loner via voiceover nearly an hour before Colin Farrell's instantly-smitten sad sack ever lays eyes on her. The second she appears on screen, it feels like we already know her. I could sing the praises of nearly every actress' efforts in The Lobster, from the cold-eyed deadpan of both Olivia Colman and Angeliki Popoulia to the imperious restraint of Léa Seydoux. But it's Weisz, as the film's most tragic figure, who gives the most personalized and worthwhile performance, evoking a full inner life from behind a delicate exterior and leaving behind a great deal for us to ponder.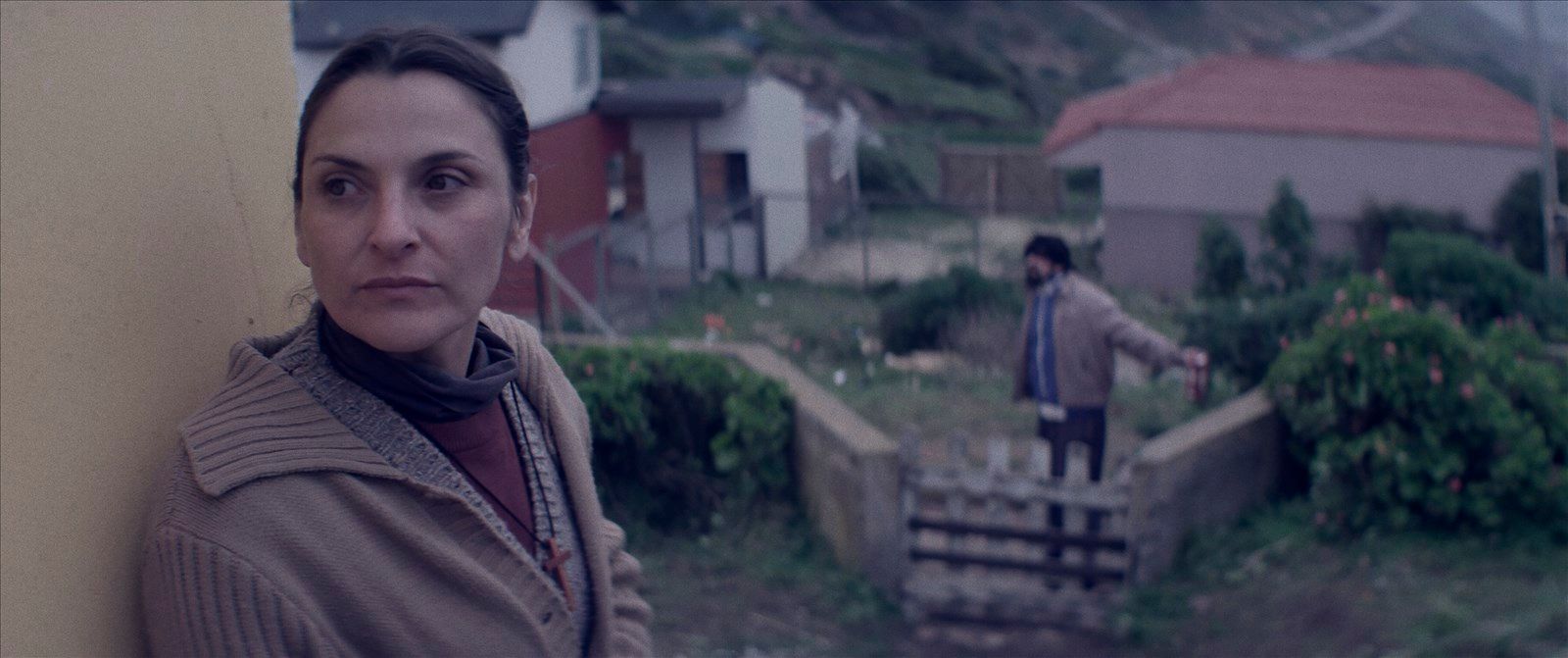 Antonia Zegers, The Club
All due apologies to The Witch, but the year's most white-knuckle horror film is actually The Club, Pablo Larraín's dark and devastating drama about a group of disgraced Chilean clergymen forced to live out their days in beachside isolation. As with any great horror film, The Club gives us an unforgettably baleful villain in the form of Antonia Zegers' Sister Mónica, the clan's implacable and zealously-protective supervisor who's hiding a nasty history of her own. A part this sensational might merit some swaggering, but Zegers presents a dowdy, steely surface that conceals a woman of fierce and frightening conviction, capable of committing unspeakable crimes with unblinking placidity and chilling her viewers to their very core.
---