Starting on April 14th, you can visit the Tribeca Festival Hub to experience bracing virtual reality, explore our Interactive Playground, or see how Games for Change is revolutionizing the gaming industry.
But you can also get empowered by the fearless women of Tribeca's first-ever Daring Women Summit, laugh your ass off with Broad City kweens Abbi and Ilana, listen to the iconic Jodie Foster in conversation, experience a sure-to-be-thrilling Juliette Lewis performance, immerse yourself in our Virtual Arcade with the Hub's Featured Creators, Felix and Paul, and hear from the leading influencers behind Imagination Day, like Sir Richard Branson. And that's not even the half of it...
STORYSCAPES (April 14th to the 17th)

When was the last time you fought an alien invasion? Fought a dragon? Took a walk through the clouds?
Tribeca's 2016 Storyscapes section features both installations and VR work from cutting-edge experiential storytellers. This astonishing program is comprised of projects that grapple with issues of racism, violence, and harm inflicted on our planet, combining the excitement of these new immersive mediums tempered with the urgency of a world on fire. It is in turns thrilling, upsetting, shocking, and wonderful, much like the world we live in.
"This year's Storyscapes offerings are a reflection of today's world. We live in a very charged period—from the political landscape to unprecedented violence—and the Storyscapes installations are compelling and engaging experiences that balance some of the sobering issues facing society, as well as inspiring and wonderful ones," said Ingrid Kopp, Storyscapes curator.
See the full Storyscapes lineup here.
DEF CON and MR. ROBOT (April 15th to the 17th)

HACKED by DEF CON and Mr. Robot, returns to the Festival this year on April 15-17, sponsored by USA Network's Golden Globe Award-winning series. Started by The Dark Tangent, also known as computer and internet security expert Jeff Moss, DEF CON has grown into the world's biggest underground hacking conference.

Inspired by film and current events, festival goers will be invited to explore and participate in hack-type scenarios to further illustrate the importance of understanding technology, surveillance and digital security within our society. The event will feature six villages: hands-on, public-facing workshops and activities, including Social Engineering and BioHacking Villages, which are new to the Festival, and the return of Lock Picking, Tamper-Evident, Hardware Hacking and the Crypto & Privacy Villages. The collaborative program will also include panels that will tackle the authentic representation of hacker culture, tools, and techniques within film and TV.
FESTIVAL HUB OPENING NIGHT (April 15th)
The Tribeca Festival Hub will open with the rollicking world premiere of Hard Lovin' Woman, in which director Michael Rapaport documents actress/rocker Juliette Lewis' steadfast efforts to achieve as much success on concert stages as she has found on the big screen. The screening will be followed by a special performance from Lewis' group, Juliette and the Licks. Hard Lovin' Woman will be preceded by director Matt Pizzano's documentary short Becoming: Bradley Theodore, a profile on the artist Bradley Theodore.
WHOOPI'S SHORTS (April 17th)

This delightful animated shorts program, curated by one of Tribeca's longest and most loyal friends, the iconic Whoopi Goldberg, showcases imaginative storytelling and captivating craft from around the world. This program is suggested for those 14 and older.
After the screening, stick around for a panel featuring the shorts directors, led by Whoopi herself.
BROAD CITY SEASON THREE FINALE (April 17th)

Everybody's favorite broads, Abbi and Ilana, bring their critically acclaimed raucous comedy back for the third season as their characters continue to navigate life in their twenties in New York City while being led down unexpected and outlandish paths. Following the screening of the season three finale, stay for a conversation about this uniquely creative show.

After the episode, stick around for an in-depth conversation with writers, producers and stars Ilana Glazer, Abbi Jacobson, Paul W. Downs, and writer, director, and producer Lucia Aniello.
VIRTUAL ARCADE (April 18th to the 23rd)
The Virtual Arcade debuts at the 2016 Festival, helping to expand the immersive entertainment slate with nine additional VR experiences that range from family-friendly delights to mind-body exhilarations to socially-awakened masterworks, all mounted by some of the leading creators and emerging voices within this fledgling medium.
GAMES FOR CHANGE (April 18th)
Games for Change continues its partnership with Tribeca for the third year, hosting the Games and Media Summit. The day-long event on April 18th will feature gaming innovators and industry voices leading the charge in shaping the way we feel, play, work and interact with games, technology and media. With a hands-on arcade as well as talks, panels and demos, the summit will spotlight new possibilities for impact through virtual reality, biofeedback, augmented reality, wearables, and more. Additionally, the Games and Media Summit will also feature its first-ever Charity Game-a-thon. In partnership with 3BlackDot, two of the top YouTube gaming celebrities, Tom Syndicate and Captain Sparklez, will play video games to raise money for GameChanger Charity, a nonprofit organization whose mission is to positively impact the lives of children suffering from life-threatening illnesses through video games.
BLOOMBERG PHILANTHROPIES' TRIBECA IMAGINATION DAY POWERED BY THE HATCHERY (April 19th)

On April 19the, our Festival Hub will become home to Imagination Day, where the industry's top minds will convene for an all-day summit focused on, "What happens when our wildest dreams become reality, and what will that reality be in our not-so-distant future?" And the speakers are no joke: entrepreneur Sir Richard Branson, founder and chairman of the Virgin Group, and business leader and product innovator Regina Dugan, of Google ATAP. The Hub will also host the following esteemed VR creatives and tech entrepreneurs: Second Life and High Fidelity founder Philip Rosedale, VR directors Félix Lajeunesse and Paul Raphaël of Felix & Paul Studios, and STRIVR founder and CEO Derek Belch, and uBeam inventor Meredith Perry, among others.
DON'T LOOK DOWN (April 19th)
In the late '80s and early '90s, daredevil entrepreneur Sir Richard Branson made an audacious attempt to cross the Atlantic and Pacific in the world's largest hot air balloon. Don't Look Down is a personal revelation, a dramatic tale of survival and drive. Branson recounts his experience with uncanny vividness and reveals how baiting death forever changed him.
TRIBECA DARING WOMEN SUMMIT (April 20th)
This day of first-hand storytelling celebrates today's most influential women in arts and technology who have risen to the top of their respective fields by eschewing traditional career trajectories in creating their own paths. Not only have these women broken ceilings to succeed for themselves, but most importantly they have created opportunities for other women along the way through direct support and mentorship, forging job opportunities for others and creating content where women can see themselves and the possibilities of what they themselves could become.
Speakers include fashion designer Donna Karan, Full Frontal with Samantha Bee's Samantha Bee, actress and activist Rosie Perez, The Li.st founder Rachel Sklar, HelloGiggles co-founder Sophia Rossi, Google Entertainment Industry Educator in Chief Julie Ann Crommett, Fresh Off the Boat showrunner Nahnatchka Khan, actress Mya Taylor, PYPO Creator Stephanie Laing, Chief Content Officer for Refinery 29 Amy Emmerich, New York Public radio's president & CEO Laura Walker, WNYC's Death, Sex & Money host Anna Sale, actress LaLa Anthony, and many more.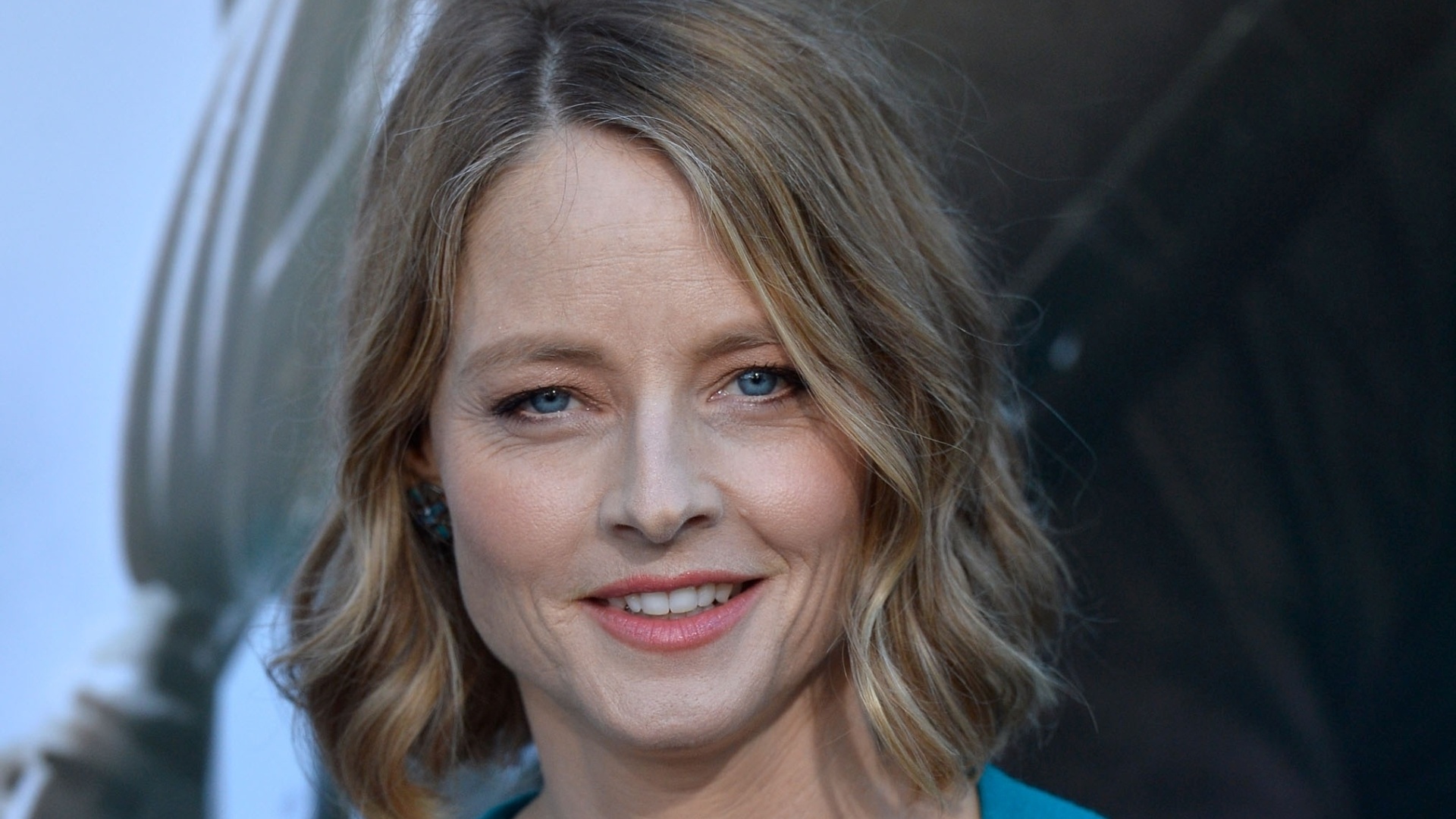 TRIBECA TALKS: DIRECTORS SERIES — JODIE FOSTER WITH JULIE TAYMOR (April 20th)
Jodie Foster has culminated her experience as an actress into directing and will explore how she has forged a position as an esteemed filmmaker in both film and television through a conversation with filmmaker Julie Taymor.
VLOGUMENTARY (April 20th)

YouTube may have begun as a website for videos of cats and funny babies, but it is now home to vloggers: video diarists who have conjured a massive audience and wild financial success by filming themselves, their thoughts and their daily lives. Maker Studios' Vlogumentary pulls the curtain back on this new media revolution by following some of the top vloggers in the business, examining how they work, what they have to say and why their fans prefer videos of real life over traditional entertainment.

The screening will be preceded by an episode of Song Voyage, a subversive comedy following the Gregory Brothers, our musical heroes, as they travel the world to band together with offbeat musicians in remote locales. In each episode, the Gregory Brothers transform the various unforeseen challenges they encounter into wild success stories using their idiosyncratic brand of comedy and music.
TRIBECA DIGITAL CREATORS MARKET AND SPECIAL SCREENINGS PROGRAM (April 21st)

As everyone knows, many of today's most engaging and inventive storytellers reside on the web. With that knowledge in mind, the first ever marketplace for digital and online content has been launched at Tribeca 2016 to connect online creators with industry, including buyers, producers and agents, and set a new standard for the creation, sale and showcase of digital series and standalone content.
The daylong program will also feature a lineup of special screenings, open to the public, featuring highly anticipated new work from well-known and burgeoning online storytellers from digital studios such as YouTube Red, StyleHaul, Fullscreen, Indigenous Media, New Form Digital, and Maker Studios.
WORLD PREMIERE OF HBO'S THE NIGHT OF (April 22nd)
The Night Of delves into the intricacies of a complex New York City murder case with cultural and political overtones. The story examines the police investigation, the legal proceedings, the criminal justice system and the feral purgatory of Rikers Island, where the accused await trial for felony crimes.
After the episode, stick around for a conversation with prestige creators Steve Zaillian and Richard Price, as well as lead actors John Turturro and Riz Ahmed. Check out the full Tribeca Tune In lineup.
SHOT! THE PSYCHO-SPIRITUAL MANTRA OF ROCK (April 22nd)
Legendary music photographer Mick Rock is best known for his iconic photographs of David Bowie, Lou Reed, Iggy Pop, Queen, and countless others. In a documentary as rock-n-roll as its subject, Mick Rock guides us through his psychedelic, shambolic first-hand experiences as the visual record-keeper of these myths and legends.
With a special live music tribute following the screening.
GEEZER World Premiere (April 23rd)

Perry (Billie Joe Armstrong) is a happily married father of two living a comfortable but sedate life in the suburbs. On the occasion of his 40th birthday, he seeks to revisit his former life as the lead singer in a popular punk band until his middle-aged reality quickly (and hilariously) clashes with the indulgences of his youth. Fred Armisen, Selma Blair, Judy Greer, and Chris Messina co-star.
After the screening, stick around for a special live performance from Billie Joe Armstrong.
---