Tribeca is happy to announce the Tribeca Games lineup of Official Selections debuting at the 2021 Tribeca Festival. And to kick off this first-of-its-kind event, Rockstar Games is bringing NYC audiences The Songs of Red Dead Redemption 2, a live in-person concert at The Battery.
Eight titles have been chosen to premiere at our 20th-anniversary festival, where they will be in competition for the inaugural Tribeca Games Award, which celebrates an unreleased game that has the potential to elevate art and storytelling in the space.
This marks the festival's first full games lineup since honoring Rockstar's L.A.Noire as an Official Selection at the 2011 Tribeca Festival. And, we're thrilled to welcome them back to help us kick things off with a live sunset concert including music from Red Dead Redemption 2, featuring renowned artist Daniel Lanois and special guests.
"This year's selections showcase the potential for phenomenal storytelling in interactive experiences, with characters and worlds that explore the deep connection we have to ourselves and the world around us," said Casey Baltes, Vice President of Tribeca Games. "From action/adventure to interactive thriller to intimate point and click narratives, these selections demonstrate a range of story and gameplay as well as visual style. We fell in love with the characters and the worlds that each game presented to us."
The Tribeca Games Spotlight, which showcases this year's Official Selections, will also offer exclusive gameplay footage as part of the Summer Games Fest, a free event streaming online.
Along with in-person playable demos, Tribeca Games will also offer fans the chance to enjoy games virtually as part of Tribeca At Home. Session will open on May 24.
Stay up-to-date and get notifications!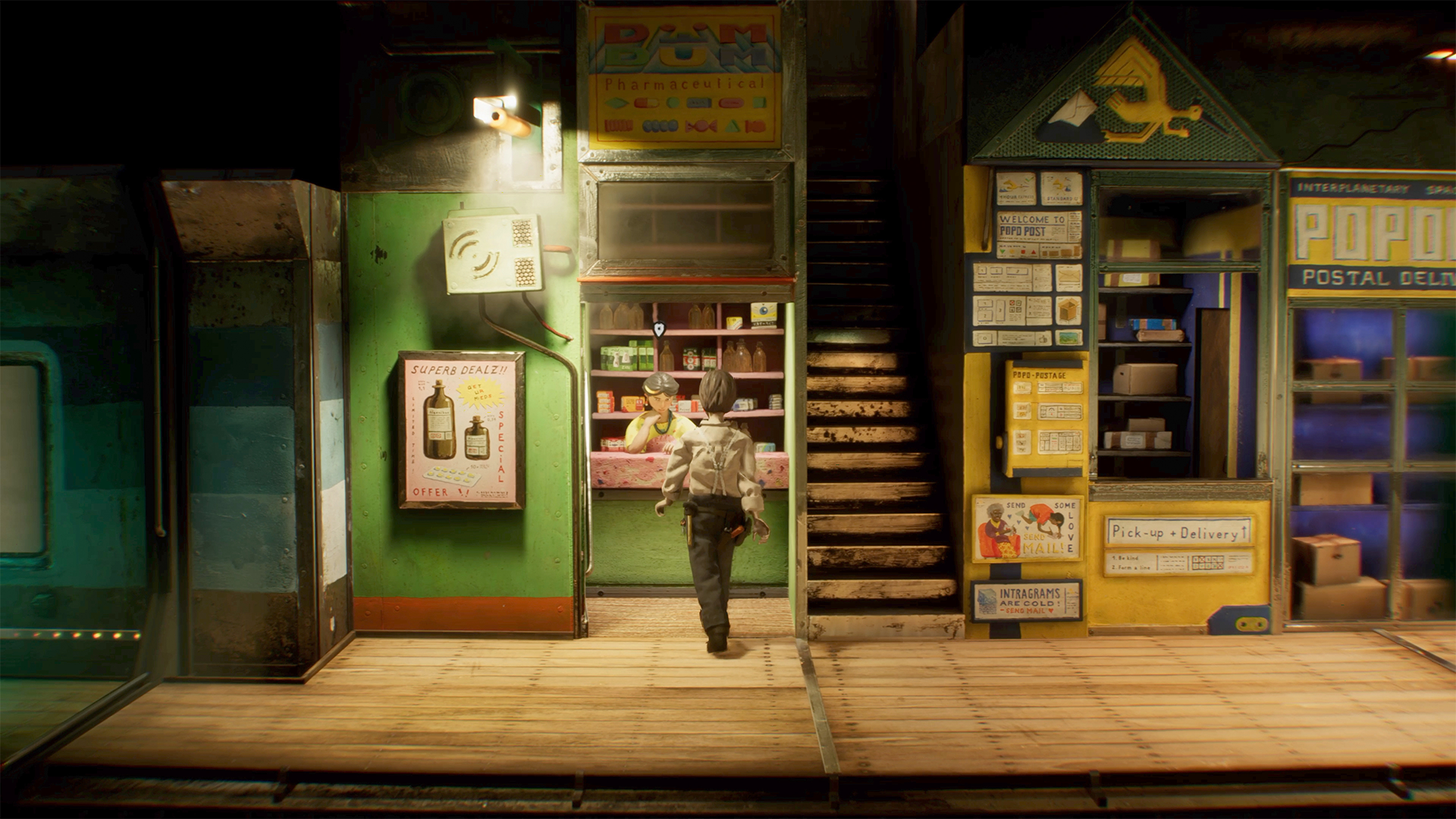 The 2021 Tribeca Festival Games Official Selections are as follows:
Outdoor in-person Immersive installations will be located at various locations throughout NYC; these experiences are free and open to everyone throughout the Festival. Those available virtually can be accessed via the Tribeca Festival website.
Harold Halibut (World Premiere) – Germany
Developer and Publisher: Slow Bros.
Project Creators: Onat Hekimoglu, Ole Tillmann, Fabian Preuschoff, Daniel Beckmann
Key Collaborator: Ilja Burzev
Harold is a lab assistant to the ship's lead scientist, who despite general fatigue aboard the retro-futurist vessel continues to look for a way back into space. While the stale day-to-day life under water grows more and more familiar, one day a fateful encounter plunges Harold into an unknown world.
Kena: Bridge of Spirits (World Premiere) – United States
Developer and Publisher: Ember Lab
Project Creators: Josh Grier, Mike Grier
Key Collaborator: Hunter Schmidt
Kena, a novice Spirit Guide, uncovers an abandoned village. Wandering spirits, trapped between worlds, sow chaos and decay. With the help of tiny forest creatures called Rot and her knowledge of the Spirit Realm, Kena faces her own losses as she untangles the secrets of this forgotten community.
Lost in Random (World Premiere) – Sweden
Developer: Zoink Games
Publisher: EA Originals, Electronic Arts
Project Creator: Klaus Lyngeled
Key Collaborator: EA Partners Team
From the award-winning Swedish game studio, Zoink, play the odds in Lost in Random, a gothic fairytale-inspired action adventure where every citizen's fate is determined by the roll of a dice. The player walks the Kingdom of Random's mysterious cobbled streets, meets its unpredictable residents and takes on courageous quests. Through fearsome battles with a unique blend of tactical combat, card collection, and explosive dice gameplay, they'll quickly learn to adapt or perish as they battle inside giant board game arenas that change with every dice throw. Learn how to tip the odds and dive in a dark wonderland where only the brave survive. Play the odds. Win the game.
NORCO (World Premiere) – United States
Developer: Geography of Robots
Publisher: Raw Fury
Project Creator: Geography of Robots
Key Collaborator: fmAura
This sci-fi Southern Gothic adventure immerses players in the sinking suburbs and industrial swamps of Louisiana's petrochemical hinterlands. The hero's brother goes missing; in the hopes of finding him, players must follow a fugitive security cyborg through the refineries, strip malls, and drainage ditches of suburban New Orleans.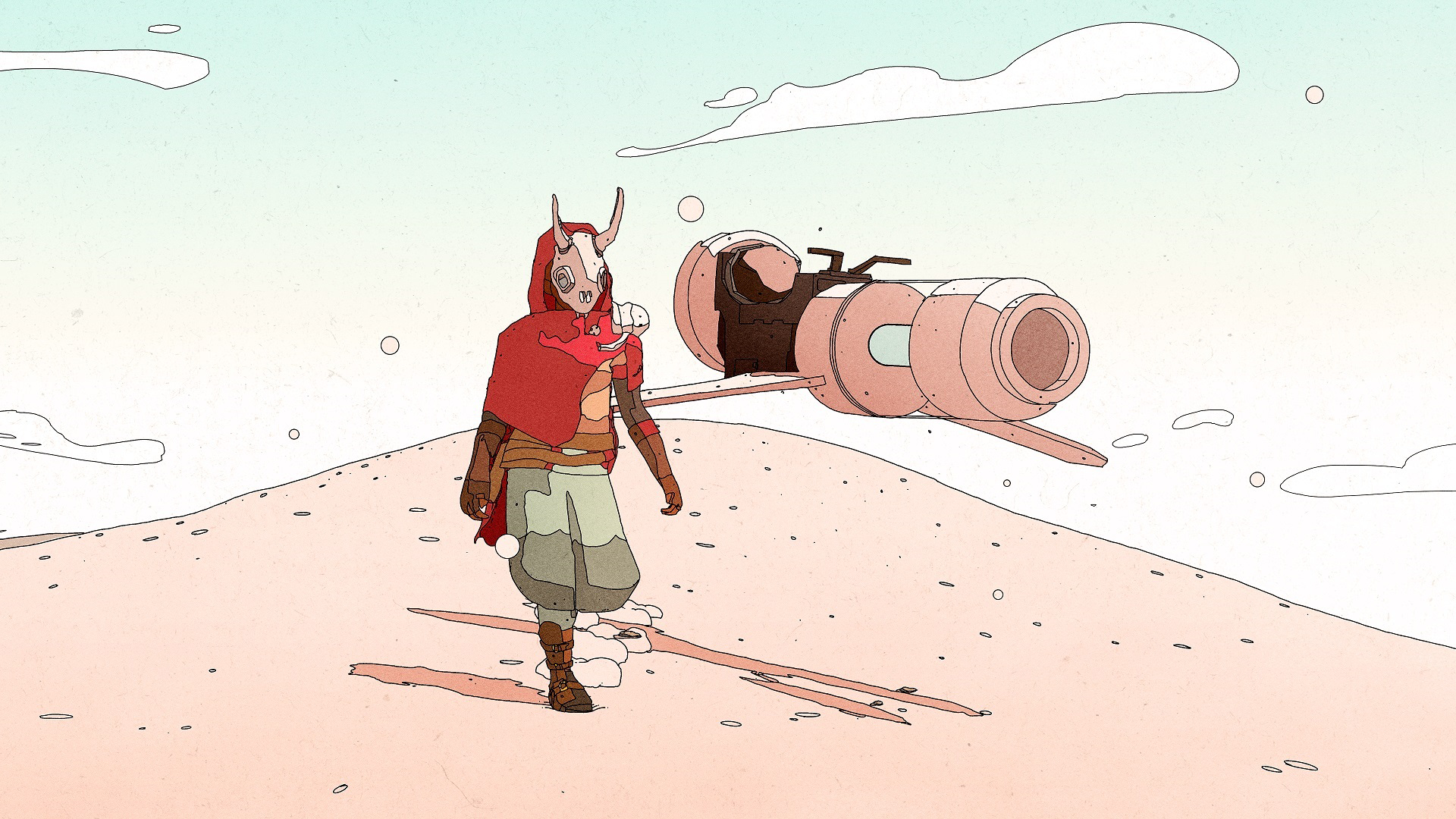 Sable (World Premiere) – United Kingdom
Developer: Shedworks
Publisher: Raw Fury
Project Creators: Gregorios Kythreotis, Daniel Fineberg
Key Collaborators: Japanese Breakfast, Martin Kvale
Join Sable on her gliding, a rite of passage that will take her across vast deserts and through landscapes littered with fallen spaceships. Explore the desert on a hoverbike, scale monumental ruins, and encounter other nomads in the wilds whiet unearthing mysteries long forgotten.
Signalis (World Premiere) – Germany
Developer: rose-engine
Publisher: Humble Games
Project Creator: Yuri Stern
Key Collaborator: Barbara Whitmann
Stranded on a desolate world, a lone Replika must explore the ruins of an abandoned reeducation facility in search for answers—and a way to escape. Solve puzzles, fight nightmarish creatures, and navigate through dystopian, surreal worlds as Elster, a technician Replika looking for a lost dream.
The Big Con (World Premiere) – Canada
Developer: Mighty Yell
Project Creator: Dave Proctor
Key Collaborator: Saffron Aurora
In classic 90s con movie style, the player gets to persuade and pilfer their way to greatness. Sneak around, wear disguises, pickpocket, solve puzzles, and maybe profit from the latest collectible plushie craze, and make a friend or two along the way.
Twelve Minutes (World Premiere) – United States
Developer: Luis Antonio
Publisher: Annapurna Interactive
Project Creator: Luis Antonio
A man's romantic evening with his wife is interrupted by a violent home invasion. He tries to stop the attacker and gets knocked out only to find himself stuck in a time loop of 12 minutes. He must use the knowledge of what is about to happen to change the outcome and break the loop. Featuring James McAvoy, Daisy Ridley, and Willem Dafoe. ence. The viewer's decisions will determine their chances for survival when they come into direct communication with the artificial intelligence deciding the future.
---