Good news: Your weekend moviegoing needs have been simplified. Every Thursday morning, our What To See guide will highlight the new releases opening in New York City and NYC repertory screenings that are most worth your time.
Here's your guide for the weekend of August 7 – August 9.
The summer's biggest movie surprise is also one of its most inconspicuous…
The Gift (2015)
Director: Joel Edgerton
Stars: Jason Bateman, Rebecca Hall, Joel Edgerton, Allison Tolman, Busy Phillips, Tim Griffin
There's this one subtle bit of manipulation tucked within actor-turned-director Joel Edgerton's directorial debut, The Gift, that's amazingly slick. Without ruining it entirely here, let's just say that it involves "Helter Skelter" and the 1969 murder of Roman Polanski's beloved Sharon Tate, and it demonstrates Edgerton's impressive, pun intended, gift of subliminal audience deception.
The Gift, as a whole, displays that particular ability of Edgerton's in every frame. All of the film's previews suggested a passable, if not mundane, retread of the "crazy stalker" thriller world seen in movies like Fatal Attraction, Cape Fear and Single White Female, and nothing about Edgerton's numerous strong performances in other's people's films (Warrior, Zero Dark Thirty, The Great Gatsby) hinted at an actor ready to make the transition to behind the camera in such a spectacular fashion. Which makes The Gift this summer's biggest surprise.
The fairly simple premise finds Edgerton playing Gordo, a socially awkward ex-soldier who randomly bumps into an old high school classmate, Simon (a perfectly cast Jason Bateman), and forcefully strikes up an uncomfortable relationship with both Simon and his wife, Robin (a superb Rebecca Hall). A patient series of revelations show how Simon used to bully Gordo back when they were teenagers, and why Gordo would want to maraud around their property while Robin is home alone, or abduct their dog, or leave strange little wrapped boxes on their doorstep—or, perhaps, not do any of those things even though Simon's certain that it's "Gordo the Weirdo" who's disrupting their lives.
That's where the Cape Fear comparisons end. Inspired and influenced by South Korean revenge cinema (think the Lady Vengeance series) and Michael Haneke's style of dread-fueled storytelling, Edgerton's operating on a much deeper and darker level. He cleverly sets up several familiar tropes that are often abused within the thriller genre and quickly upends them, and when The Gift's tension amplifies in its third act, he confidently piles on the narrative twists and bleak cynicism.
The cumulative effect lands somewhere in between sadness, uncertainty and horror. It's the best kind of genre-bending Helter Skelter.
Where to see it: Opening in wide release
Because critics aren't writing things like "excessive cuteness" and "shear delight" with straight faces for nothing…
Shaun the Sheep (2015)
Directors: Richard Starzak, Mark Burton
Stars: Justin Fletcher, John Sparkes, Omid Djalili, Kate Harbour, Richard Webber, Simon Greenall, Tim Hands
Thanks to MTV's Jersey Shore, that age-old sign of companionship known as the "fist-bump" became an obnoxious dude-bro action. Thanks to Shaun the Sheep, in which two lobsters adorably do what Vinnie and Pauly D did many times while living that GTL life, the fist-bump is once again endearing.
As is everything else that happens in Shaun the Sheep, one of those impossible-to-hate animated movies that makes its audience feel like everything is awesome. It's the latest release from Britain's under-appreciated Aardman's Animations, previously responsible for Wallace & Gromit—painstakingly rendered with stop-motion claymation charms, Aardman's work deserves the same kind of acclaim that so instantly greets every Pixar release. Fittingly, Shaun the Sheep is comparable to this summer's Inside Out: they're both feel-good collections of cartoony misadventures with strong, beating hearts tucked underneath the colorful shenanigans.
This one's about, you guessed it, a sheep named Shaun, the most wide-eyed member of an otherwise bored flock. After seeing a "Have a Day Off" billboard, Shaun gathers a few of his wool-covered peers, bolts from their farm and heads off into the big city, where wackiness ensues and kids receive a playfully wacky variant to Martin Scorsese's After Hours. Or a livestock answer to Babe: Pig in the City, in which a bunch of sheep pose as humans and try to eat lunch inside a posh French restaurant, only to give themselves up by devouring the menus.
That's the level of cuteness at work in Shaun the Sheep, a movie so enjoyably and inventively zany that parents will want to fist-bump with their kids afterwards.
Where to see it: Opening in wide release
There's a reason why Marvel selected this movie's first-time director to make their next Spider-Man movie…
Cop Car (2015)
Director: Jon Watts
Stars: Kevin Bacon, James Freedson-Jackson, Hays Wellford, Shea Whigham, Camryn Manheim
A presumptuous and admittedly nonsensical comparison: Cop Car > whatever new Spider-Man movie Marvel's about to start making.
Okay, so the parallel isn't totally ridiculous. So impressed by Cop Car, Marvel Studios' deal-makers handed their next Spider-Man franchise reboot to director/co-writer Jon Watts, a novice whose emergence at this year's Sundance Film Festival marked the arrival of a serious and in-demand talent. It definitely requires legit chops to pull off what Watts has done here, since Cop Car's premise seems, on paper, like a thin combination of the familiar and the silly. Two pre-teen runaway boys (James Freedson-Jackson, Hays Wellford) randomly find an abandoned police cruiser and take it for a joyride, not knowing that there's a kidnapped and bloodied-up man bound by duct tape in the car's trunk; even worse, the sheriff (Kevin Bacon) who momentarily left the car alone isn't the kind of guy who'd balk at pumping lead into a couple of snot-nosed thieves.
What sounds like Amblin-era Spielberg by way of Joel and Ethan Coen plays out like, well, Amblin-era Spielberg by way of the Coens—and that's an emphatic compliment. Watts does a hell of a job keeping the kids believably young, with each of their decisions as immature as the next before their naively cocky demeanors turn justifiably scaredy-cat. Bacon, meanwhile, imbues what could've been a villainous caricature with enough droll humor to make the sheriff's eventual ruthlessness feel effectively jarring; in terms of the Coen Brothers' oeuvre, he's Anton Chigurh injected with a strong dose of Barney Fife's genes.
Where to see it: AMC Loews Village, Friday, Saturday and Sunday at 12:30 p.m., 3:10 p.m., 5:30 p.m., 8:00 p.m., 10:15 p.m.
Because teenage girls deserve a great new coming-of-age movie of their own…
The Diary of a Teenage Girl (2015)
Director: Marielle Heller
Stars: Bel Powley, Kristen Wiig, Alexander Skarsgård, Christopher Meloni, Austin Lyon
Think of all the teenage sex comedies out there—what's their common thread? Yup, an emphasis on Y chromosomes. From Porky's to American Pie, movies for about teens have been weighed down by male-centric gazes and limited points-of-view. The heroes are horny but insecure dudes, while the girls are largely objects of those guys' sexual desires. Which, indeed, is one-sided bullshit. Yet, save for the rare film like Juno, coming-of-age stories about young women have been difficult to find on big screens. Thirty-six years after Meatballs, it's still all about the beans and franks.
First-time writer-director Marielle Heller has stepped to the plate with a different kind of dish, though. Based on cartoonist/author Phoebe Gluckner's autobiographical novel, Heller's 1970s-set The Diary of a Teenage Girl stars newcomer Bel Powley as Minnie, a quirky and sexually inexperienced teen who dreams of becoming an illustrator and unexpectedly begins a secretive under-the-covers relationship with her mother's legally aged boyfriend, Monroe (Alexander Skarsgård). An icky premise, sure, but The Diary of a Teenage Girl is never exploitative or crass.
Smartly letting the remarkable Powley's affecting charms and vulnerability carry the story, Heller smoothly navigates through a potential minefield of taboos, specifically the not-exactly-lawful sexual chemistry between Minnie and Monroe. She's made the kind of teen-centric movie that'd never come out of Hollywood, where investors' thoughts about young women typically hinge on either how much ass they can kick (The Hunger Games, Divergent) or how they'll look in a lad mag photoshoot (every female in Project X), or both. The Diary of a Teenage Girl's Minnie is neither of those things and all the better for it.
Where to see it: Landmark Sunshine Cinema, Friday at 12:05 p.m., 12:35 p.m., 2:35 p.m., 4:50 p.m., 7:15 p.m., 9:35 p.m., 9:50 p.m., 12:05 a.m.; Saturday and Sunday at 12:05 p.m., 12:35 p.m., 2:35 p.m., 4:50 p.m., 7:15 p.m., 9:35 p.m.
If adorable sheep and teenage drama don't interest you, try some zombies and homicidal maniacs…
Day of the Dead (1985) and Blood Simple (1984)
Directors: George A. Romero (Day of the Dead), Joel and Ethan Coen (Blood Simple)
With the Brooklyn Academy of Music's loaded "Indie '80s" series in full swing now, the lineup hits a bleak and gore-soaked zenith this weekend. (Seriously, it's about to get dark up in the BK.)
First up is Day of the Dead, the third part of George A. Romero's subgenre-defining Dead trilogy, prefaced by the seminal Night of the Living Dead (1968) and the epic masterwork Dawn of the Dead (1978). Those two films get all the public accolades, but Day of the Dead is equally as brilliant—for some, in fact, it's Romero's best movie. Set in an underground bunker occupied by the few surviving military folks of a devastating zombie apocalypse, it's an amazing showcase for the best makeup effects to ever grace a reanimated corpse flick, courtesy of special effects giant Tom Savini. In Day of the Dead's viscera-drenched climax, the human innards spill and the ghouls bite limbs apart with such gleeful abandon that it'll leave you thinking The Walking Dead is child's play.
The intestines aren't as prominent in Blood Simple, but the red stuff definitely flows. It's the movie that put the Coen Brothers on the map, not to mention one of the best noir movies out there. A Texas bar owner (Dan Hedaya) recruits a crooked private eye (M. Emmett Walsh) to murder his cheating wife (Frances McDormand), but, unsurprisingly, nothing goes as planned—because, well, that private eye is also a sadistic, double-crossing maniac. And when he stalks McDormand's character in Blood Simple's nightmarish finale, it's scarier than most straight-up slasher movies could ever get.
Where to see it: Day of the Dead - Friday at 2:00 p.m., 4:30 p.m., 10:00 p.m.
Blood Simple - Saturday at 2:00 p.m., 7:00 p.m.
---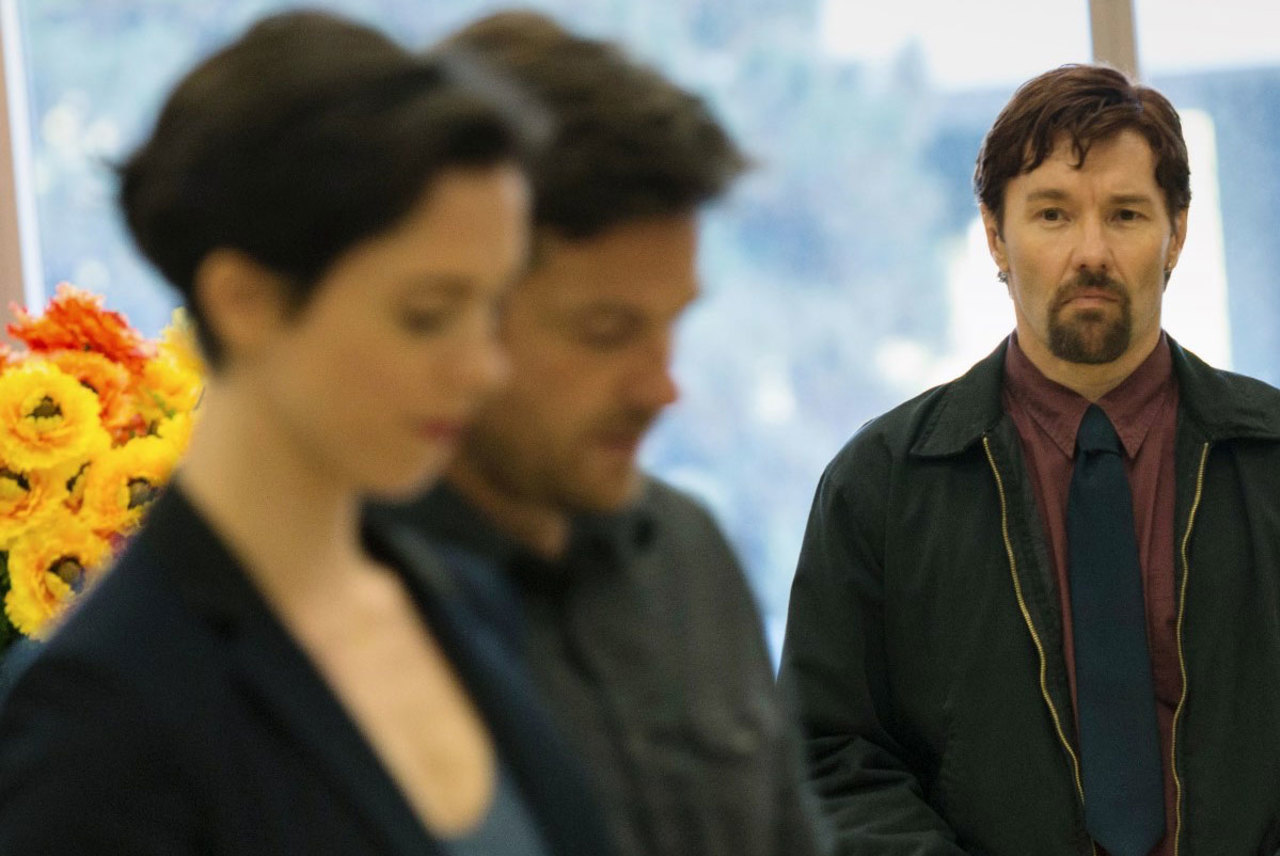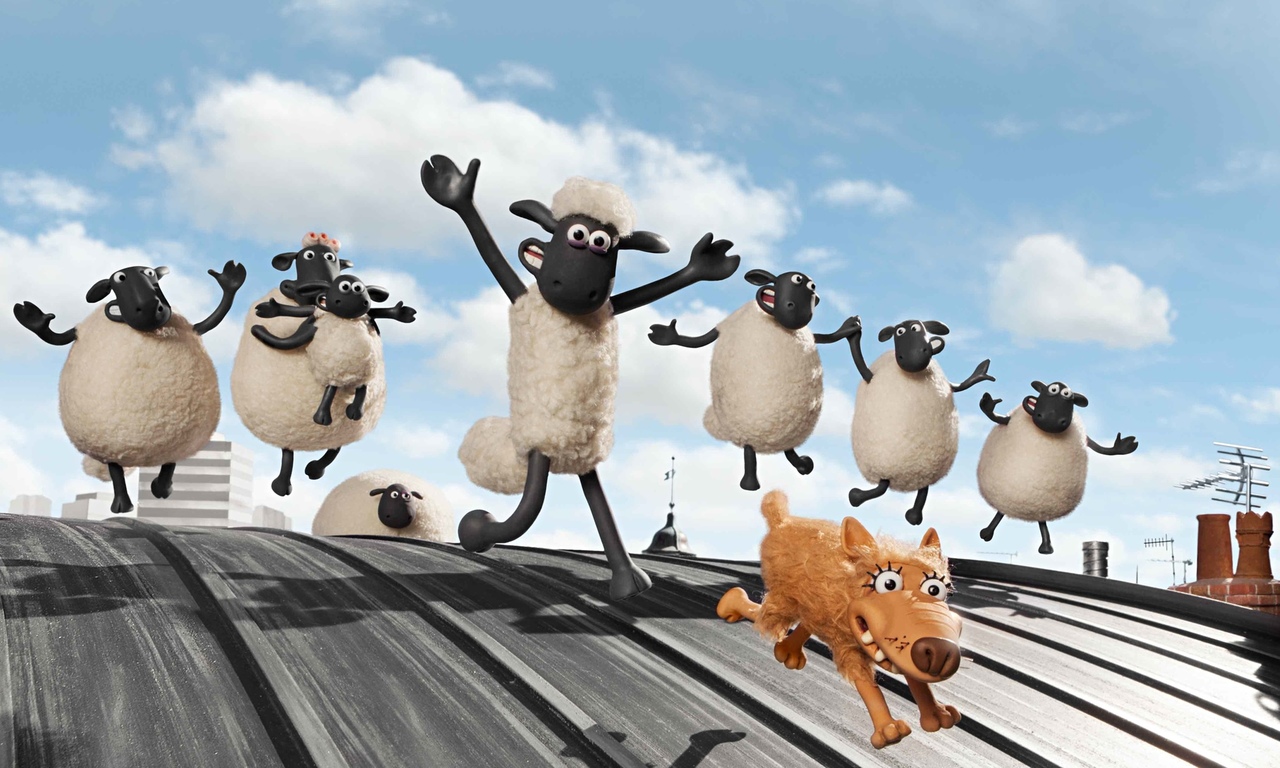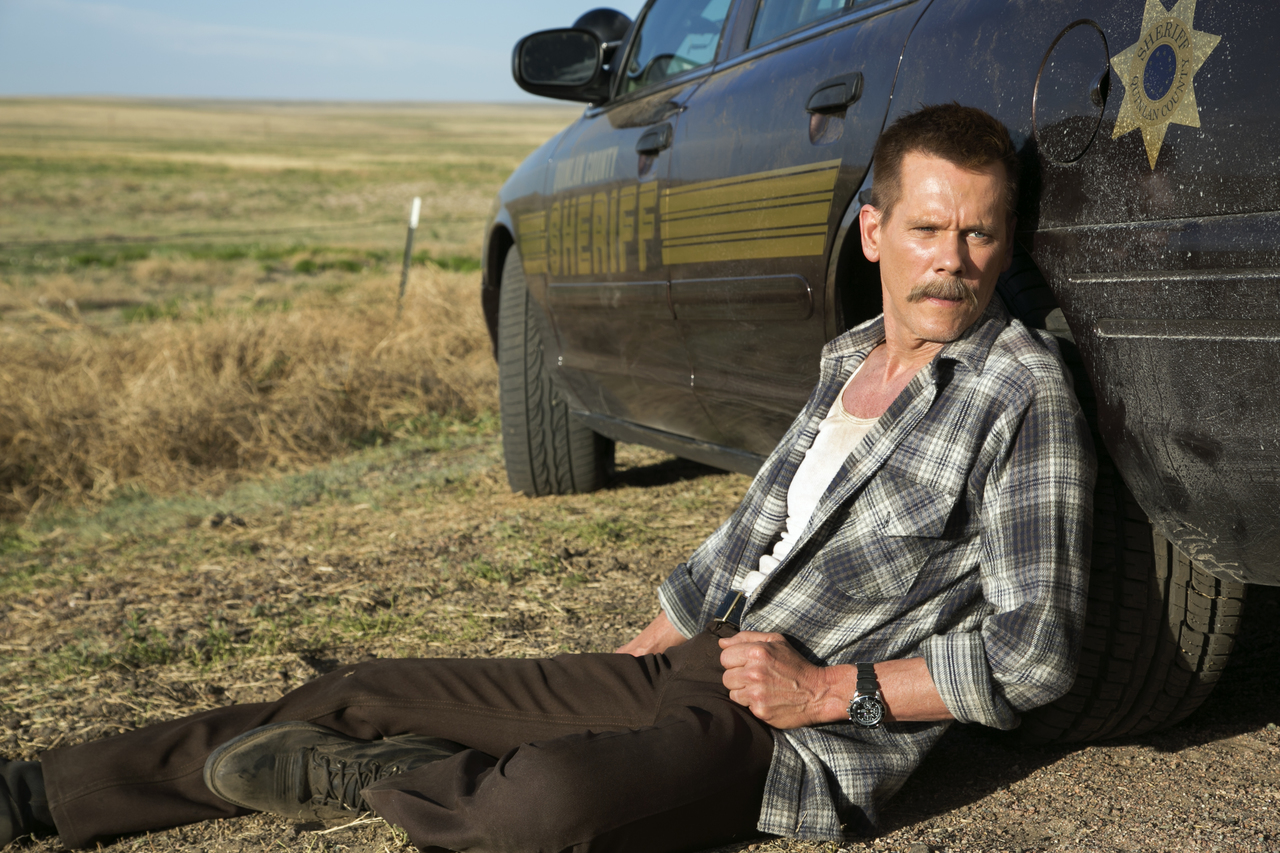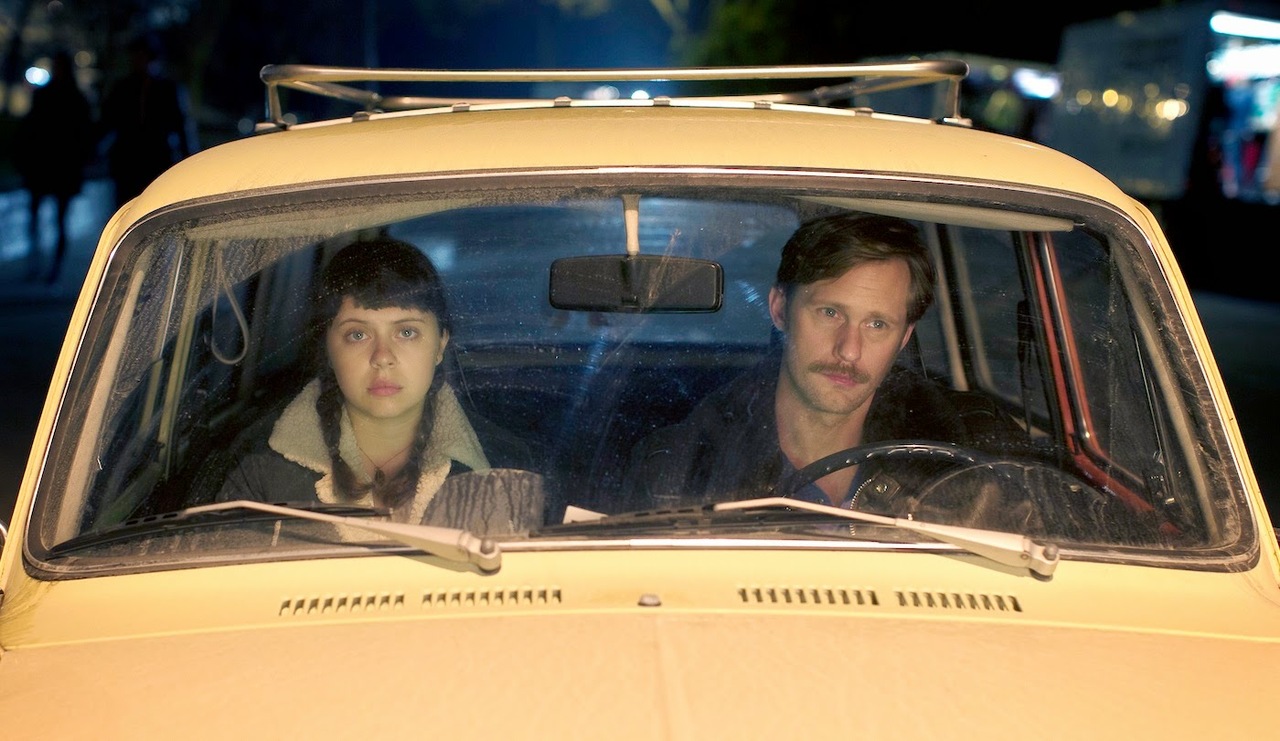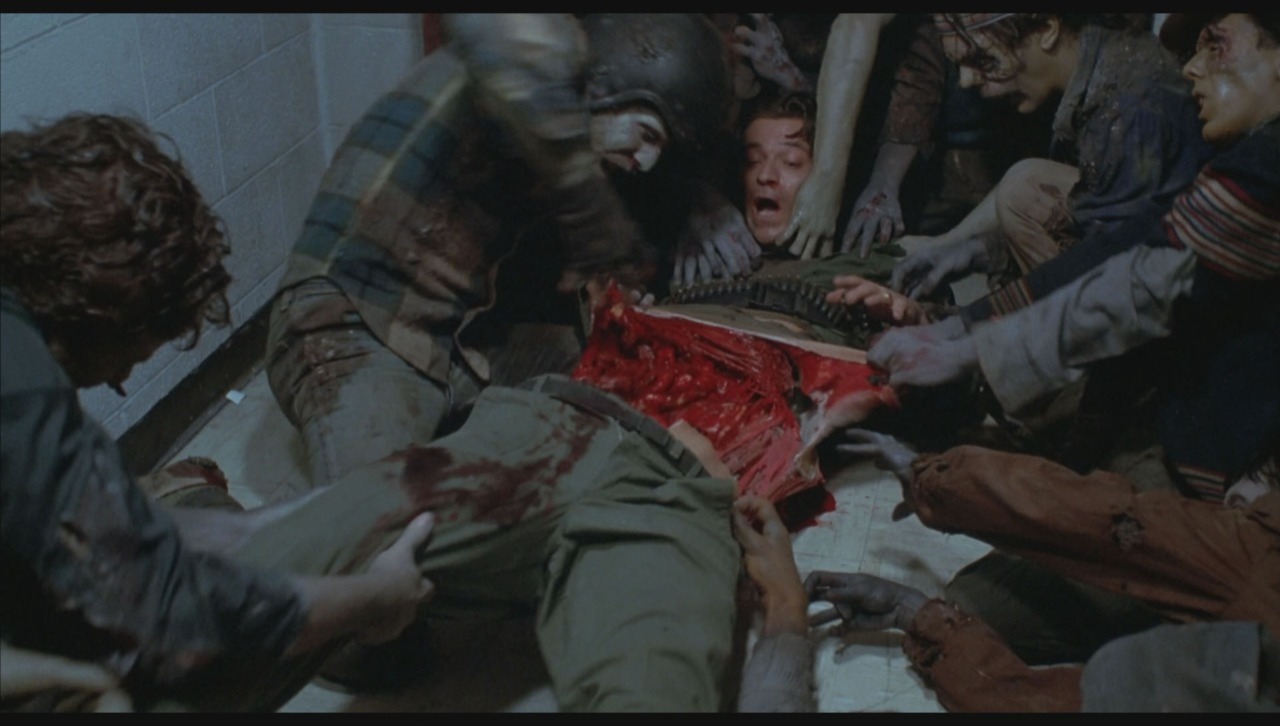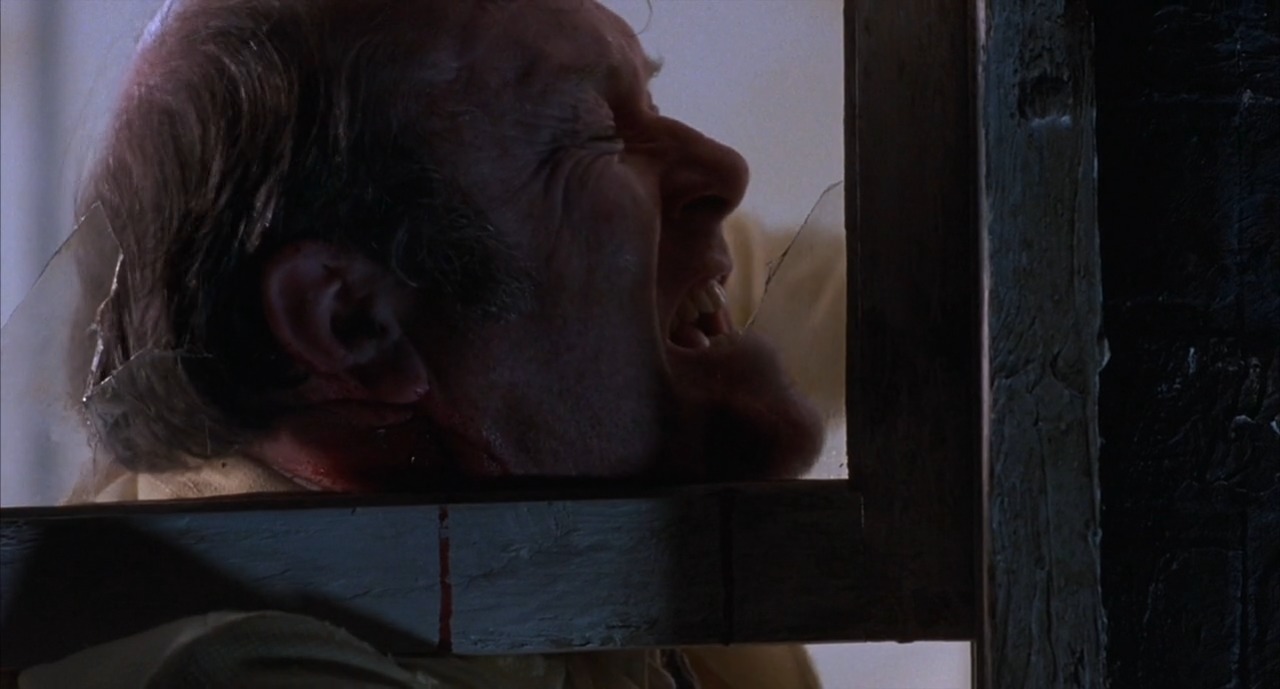 ---