Though there's still a long way to go, the fight for gender equality in film has reached its most progressive place yet in 2015. With motivational luminaries like Ava DuVernay and Amy Schumer leading the charge, women have made great strides both behind and in front of the camera. There's something special happening, for sure, but it'd be wrong to think that it's only been an eight-month movement. Everyone besides chauvinists and Cro-Magnon Neanderthals knows that women have made some of the best and most diverse movies over the last few decades, even if they've either been overlooked or unfairly marginalized in the process.
Which is where Netflix comes in handy. Tucked within the streaming service's expansive library are dozens of cinematic winners directed by women. Some are universally acclaimed and kind of obvious, some are obscure and still searching for their deserved audiences. And as is Netflix's wont, any of these films might disappear at the end of the month, so catch them while you can.
Here are the 22 best woman-directed movies streaming on Netflix:


Paris is Burning (1990)
Director: Jennie Livingston
From our Trans-Focused Entertainment Guide:
"Paris is Burning belongs beside the best work of Kopple, Morris, and the Maysleses on the master list of absolutely essential, must-see American documentaries. Jennie Livingston's insightful, in-depth, and politically-pointed documentary is also an invaluably rich and reflective cultural archive that indelibly immerses us in New York City's shimmering drag-ball culture, turning its diverse and delicious array of filth-reading, shade-throwing, realness-serving participants into some of the most radiant, memorable, and ridiculously-quotable real-life characters ever seen onscreen." —Matthew Eng


Wayne's World (1992)
Director: Penelope Spheeris

"You'll laugh. You'll cry. You'll hurl." That's the tagline used for Wayne's World's posters back in 1992, and it's still applicable. Easily the best movie ever made from a Saturday Night Live sketch, this silly and sweet romp follows cable access rock god-wannabes Wayne Campbell (Mike Myers) and Garth Algar (Dana Carvey) as they graduate from mom's basement to the big time, and all the shenanigans and Scooby-Doo endings that come with that. —Matt Barone


Sleepless in Seattle (1993)
Director: Nora Ephron
Meg Ryan's lonely Baltimore Sun reporter becomes enamored with Tom Hanks' Seattle architect after overhearing his young son call a national radio show to find his widowed dad a new wife. In all truth, the later Ephron-Ryan-Hanks venture You've Got Mail is the creative trio's finest and loveliest entry in the canon of sweet-hearted, soul-mated romantic comedy. But Sleepless' placement here is no mere consolation prize. This unconventional, cross-country love story is pithily sharp, fully assured, and heart-stirringly affectionate, just like the deeply-missed genius who wrote and directed it. —M.E.


Clueless (1995)
Director: Amy Heckerling
Having recently celebrated its 20th anniversary, Clueless remains a timeless capsule of '90s pop culture excess, led by Alicia Silverstone's spot-on and dynamic performance as the lovably aloof Cher. Watch it for "Rollin' with the Homies" and to see how Paul Rudd never ages (seriously, Ant-Man and Pharrell Williams are vampires), and leave with an overwhelming amount of nostalgia. —M.B.


Walking and Talking (1996)
Director: Nicole Holofcener
For the past twenty years, Nicole Holofcener has been making some of the most clever, compassionate, and character-specific comedies of the contemporary indie scene, none of which can match the charm, humor, and all-around comfiness of her delightful, New York City-set debut. The story of two lifelong friends (Anne Heche and Holofcener's muse Catherine Keener) whose close-knit bond begins to fray as the former's wedding draws near, Walking and Talking is perhaps ideal for fans of Bridesmaids, Girls, or Sex and the City, but it'll also appeal to anyone seeking a moving, amusing, and immeasurably pleasing cinematic miniature that is affably and engagingly its own. —M.E.


Eve's Bayou (1997)
Director: Kasi Lemmons

If Hollywood had any sense, Kasi Lemmons would be allowed to top her remarkable directorial debut on a yearly basis. But even if Lemmons' career hasn't necessarily followed the trajectory that the stylish and succulent Eve's Bayou seemed to promise, the film itself is still a unique wonder. As a '50s-era Louisiana family disastrously unravels at the hands of its lascivious patriarch (Samuel L. Jackson), Lemmons concocts a breathtakingly heightened story of lust, regret, and remembrance, all seen through the wide, eager eyes of ten-year-old Eve (Jurnee Smollett). Full of voodoo queens, cotton-candy skies, and big, old Gothic mansions, Eve's Bayou is a grand destination just waiting to be found by both first-time guests and prior visitors. —M.E.


Holy Smoke (1999)
Director: Jane Campion

Jane Campion's post-Piano decline in popular cinephile favor has been immensely discouraging to watch, even though her devotees know that Campion is enough of a visionary that even her lesser efforts are still more magnificent than even the best work of most directors. In all honesty, Holy Smoke is a mess. But it's the sort of endlessly stimulating, hyper-sensory mess that can only derive from Campion, as Kate Winslet's ravishing Hindu convert wages warped psychosexual war on Harvey Keitel's virile cult de-programmer in the Australian outback. Is it bonkers? You bet! But is it more electric in all of its feral, keyed-up idiosyncrasies than something more tame or tasteful? Without question. (Campion's 2013 neo-noir miniseries Top of the Lake is also available on Netflix and it's more bracing and intrepid than any ten mystery-thrillers from the past decade.) —M.E.


American Psycho (2000)
Director: Mary Harron
That's right, a woman directed the masculinity-challenging and altogether scathing satire American Psycho. That woman is Mary Harron, and with the help of a wonderfully deranged and multi-faceted Christian Bale, she terrifically adapted author Bret Easton Ellis' skewering of Wall Street awfulness and upper-class entitlement. —M.B.


Old Joy (2006)
Director: Kelly Reichardt
Kelly Reichardt is one of indie cinema's most venturesome spirits, one whose small but sturdy body of work is comprised of riveting and regionally-specific stories of unusual American lives, both past and present. Old Joy is still maybe her most important work, a short but quietly sobering look at the egos, envies, and secrets of male-male friendships, as glimpsed on a camping trip in Oregon's Cascade Mountains between two estranged pals (Daniel London and William Oldham). Masterfully edited, unfussily acted, and applaudably non-reliant on dialogue, Old Joy is evocative in its elusiveness, unable to be pinned down but impossible to shake all the same. —M.E.
Fish Tank (2009)
Director: Andrea Arnold
In the years since Andrea Arnold's excellent Fish Tank premiered, co-star Michael Fassbender has, of course, gone to become one of Hollywood's most sought-after actors, and there's nothing wrong with that: the guy's an amazing talent. But what about Katie Jarvis, Fish Tank's superb lead and the reason why it's arguably the new millennium's best movie about teenagers? She deserves a Fassbender-like career; at the very least, she certainly deserves a Netflix-fueled revival. (Not to mention, she dances her ass off to Eric B. and Rakim's "Don't Sweat the Technique.") —M.B.


The Kids are All Right (2010)
Director: Lisa Chodolenko
Following the sly, sinuous erotic intrigue of High Art and Laurel Canyon, The Kids Are All Right is writer-director Lisa Cholodenko's most broadly-accessible indie to-date, but it's also her most astutely-drawn and stirringly wistful. Annette Bening and Julianne Moore star as two listless, longtime lesbian spouses who find their steady suburban life upturned when their teenage children (Mia Wasikowska and Josh Hutcherson) get in contact with their raffish sperm donor dad (Mark Ruffalo). It's a sitcommy premise that's deepened by a blue-ribbon ensemble and Cholodenko's wry voice and sure-footed vision into something truly, gently, and hysterically special. —M.E.


Night Catches Us (2010)
Director: Tanya Hamilton
Before Kerry Washington started checking fools as Olivia Pope and Anthony Mackie joined the career-consuming Marvel Universe, they gave dynamite performances in Night Catches Us, writer-director Tanya Hamilton's sadly overlooked debut. Every bit as poignant and relevant as last year's Selma, Hamilton's film examines the bond shared between a former Black Panther and the widow of a murdered Panther amidst racial tensions and violence in Philly, circa 1976. Adding to the local authenticity is an original score composed by Philly darlings The Roots. —M.B.


Somewhere (2010)
Director: Sofia Coppola
Academy Award-winner and Hollywood royalty Sofia Coppola has been invigorating and infuriating audiences with equal measure since her poignant 1999 breakthrough The Virgin Suicides, which is also available on Netflix streaming and fully recommended. A contentious Golden Lion winner at Venice 2010, Somewhere tells the sparse story of a debauched Hollywood bad boy (Stephen Dorff) who discovers that his future may just lie in his bright-eyed daughter (Elle Fanning). It's the director's most divisive and disregarded feature yet, but for the Coppola converts among us, its select but lasting moments of beauty and brilliance are hard to ignore and even harder to forget. —M.E.


Middle of Nowhere (2012)
Director: Ava DuVernay
Bless the indie gods that there are still directors like Ava DuVernay who make films about recognizable human beings with phenomenal actors, lush photography, and sensitive storytelling sensibilities. The success of Selma has probably lured plenty of people to DuVernay's breakout about a med student (Emayatzy Corinealdi) who struggles between embracing a new relationship with an endearing bus driver (David Oyelowo) and staying faithful to her incarcerated husband (Omari Hardwick), but I'm sure there are still holdouts. In any case, you owe it to yourself to see DuVernay's deep, dreamy drama, specifically to experience a ferocious, perfectly-directed dinner table confrontation between Corinealdi and Lorraine Toussaint as her caring but no-nonsense mother that easily ranks among the most stunning scenes in American movies of the decade so-far. —M.E.


Stories We Tell (2012)
Director: Sarah Polley
The most underrated woman director working right now? It just might be Sarah Polley, the actress turned filmmaker whose 2006 debut Away from Her earned two Oscar nominations, and whose second featureTake This Waltz (2011) reminded folks that she's still a writing-directing force to be reckoned with. (Take This Waltz is also streaming on Netflix.) With this unique and deeply personal documentary, though, Polley reached another level entirely, bringing audiences into her own family drama—dealing with paternity issues, specifically—while pushing the non-fiction cinema medium into a bold new direction. —M.B.


Your Sister's Sister (2012)
Director: Lynn Shelton
An indie cinema mainstay, writer-director Lynn Shelton is one of the scene's best when it comes to telling small yet emotionally large women-driven stories. Your Sister's Sister is her best film to date, an intimate three-hander that deals with love, family and pregnancy complications and features an ace cast, particularly Emily Blunt, who shows that there's still a brilliant character actress resting within the Hollywood action movie badass (see: Edge of Tomorrow and next month's Sicario). — M.B.


In a World… (2013)
Director: Lake Bell
In front of the camera, Lake Bell is one of Hollywood's most underrated and under-used actresses, able to be hilarious while also keeping characters vulnerable and empathetic. Behind the camera, though, she's the next big thing waiting to happen, as evidenced by this charming little gem that finds romance and identity crises within the weirdly fascinating world of movie trailer voiceover competitions. —M.B.


It Felt Like Love (2013)
Director: Eliza Hittman
At a time when movie stars continue to flood the independent film scene and even the Indie Spirit Awards are a more or less mirror image of the Academy's roster, let us give thanks to Eliza Hittman. For anyone who thought that the days of courageous, confident, and culturally-specific indie moviemaking were long past, It Felt Like Love is proud and vivid proof to the contrary. Hittman's non-sugary portrait of a quiet teen (Gina Piersanti) who pursues her sexual inquisitiveness to daring and dangerous lengths over the course of one Brooklyn summer is memorably atmospheric and sensationally slow-burning, boldly and brutally exploring what it feels like for a girl. —M.E.


The Babadook (2014)
Director: Jennifer Kent
If you think women directors are a scarcity in Hollywood, you should really look at the horror movie scene—they're less common than scary movies that are devoid of cheap jump-scares. Over the last year, though, women have made huge strides within the genre, and Aussie filmmaker Jennifer Kent is at the front of that charge via The Babadook, 2014's best horror flick. A gender-reversed The Shining of sorts, it grapples with maternal grief and parental stress through a supernatural force that emerges from a children's book and has the look of pure nightmare fuel. —M.B.


Beyond the Lights (2014)
Director: Gina Prince-Bythewood
Last year, Love & Basketball writer-director Gina Prince-Bythewood returned to the romantic drama game with this beautifully acted and emotionally powerful look at a gifted pop singer (played by Gugu Mbatha-Raw) whose disenchantment with the music industry's sexualized emptiness coincides with her growing love for a blue-collar police officer (Nate Parker). Never schmaltzy and always touching, Beyond the Lights is the best kind of cinematic romance. The fact that it received a quiet release and didn't yield any awards season love for Mbatha-Raw is one of 2014's biggest crimes. —M.B.


A Girl Walks Home Alone at Night (2014)
Director: Ana Lily Amirpour
Standing alongside The Babadook's Jennifer Kent is Ana Lily Amirpour, the Iranian provocateur who made 2014's singularly odd and stylish A Girl Walks Home Alone at Night. A vampire movie for people who've grown tired of being exposed to so many damn vampire movies, it's a western-influenced and gorgeously black-and-white future cult classic about a bloodsucker (Sheila Vand) who hunts down misogynistic and abusive men in a fictionalized Iranian ghetto. —M.B.


Girlhood (2014)
Director: Céline Sciamma
This painful, splendid portrait of female adolescence among a group of four young, Afro-French women generated some interest last year because of its English title's glaring similarity to a certain American, male-oriented coming-of-age panorama. But, frankly, Girlhood is even better, riskier, and more immersively milieu-specific than Richard Linklater's recent indie phenomenon. The film's centerpiece, a soaring, sappharine scene where the central foursome lets loose with a sing-a-long rendition of Rihanna's "Diamonds," is as warmly lived-in, subtly empowering, and unbelievably affecting as the whole of Celine Sciamma's deftly ambitious follow-up to 2011's Tomboy (also available to stream on Netflix), another youthful story that's certifying this rare filmmaker as an incisive and inclusive Truffaut heiress for our times. —M.E.
---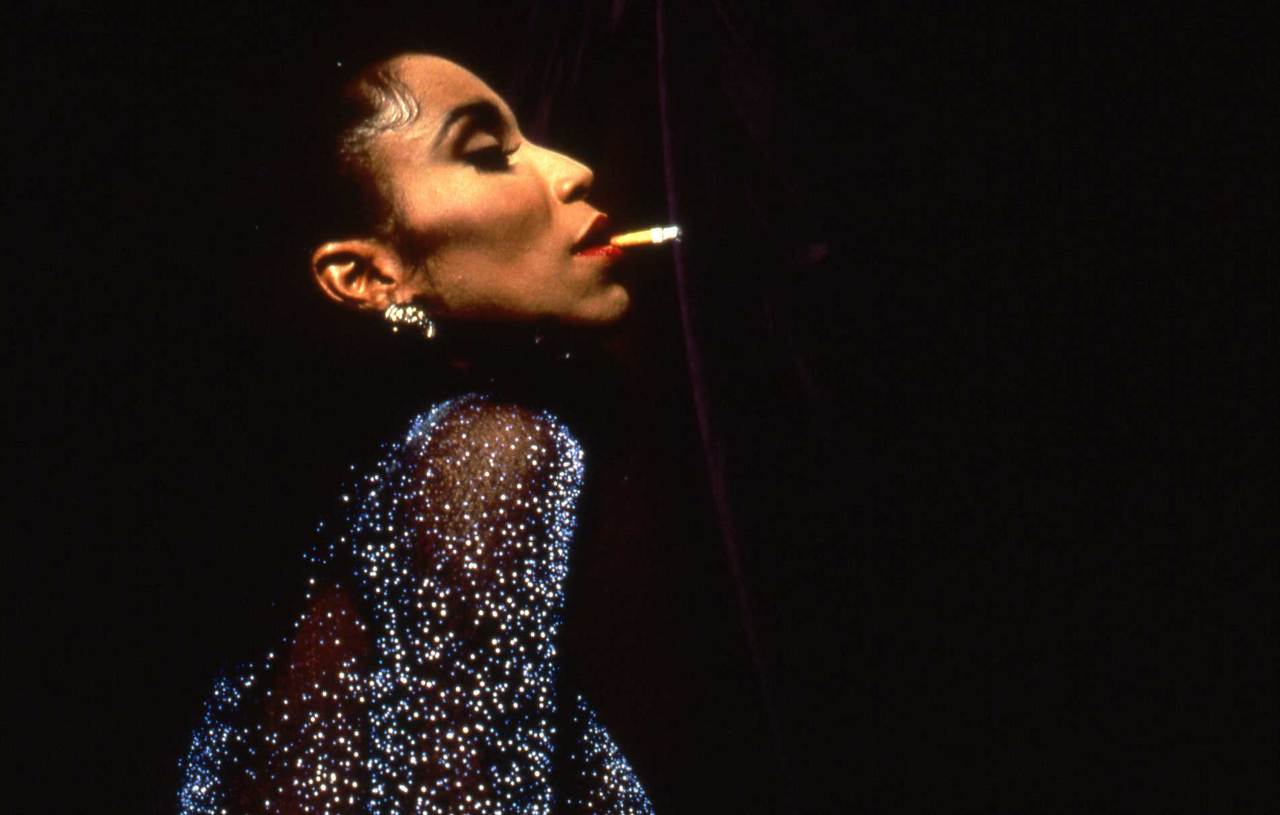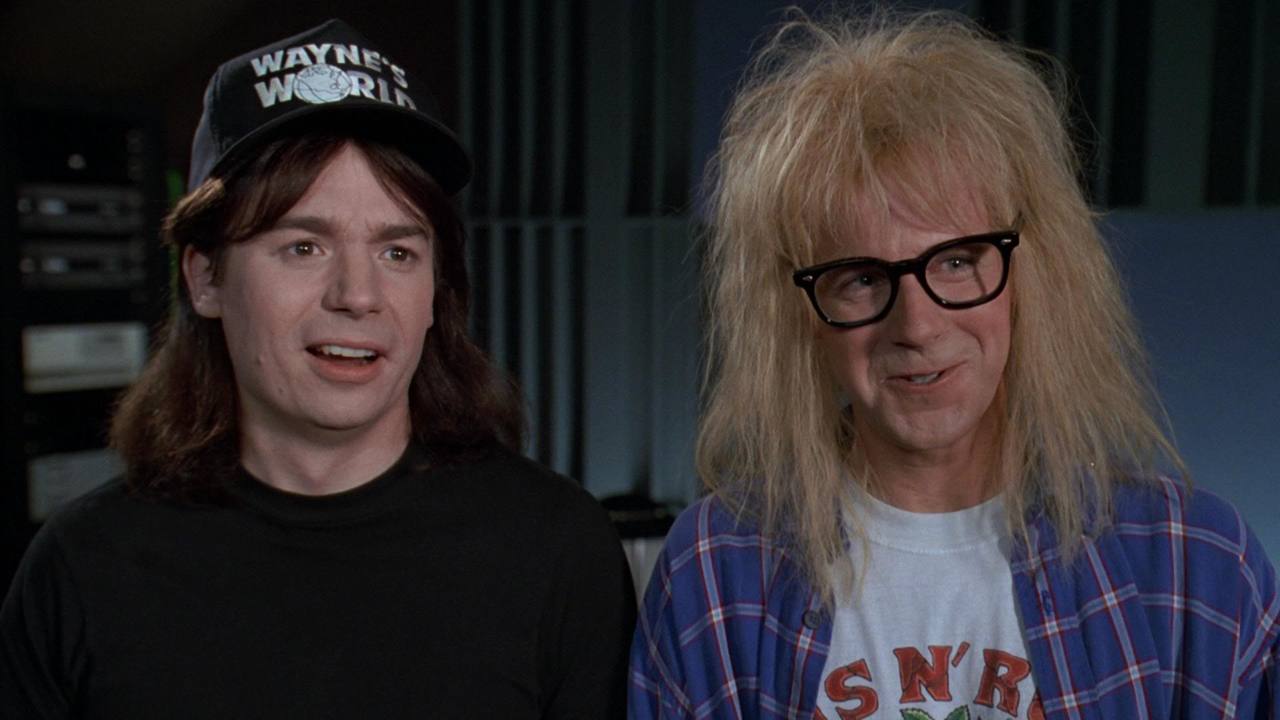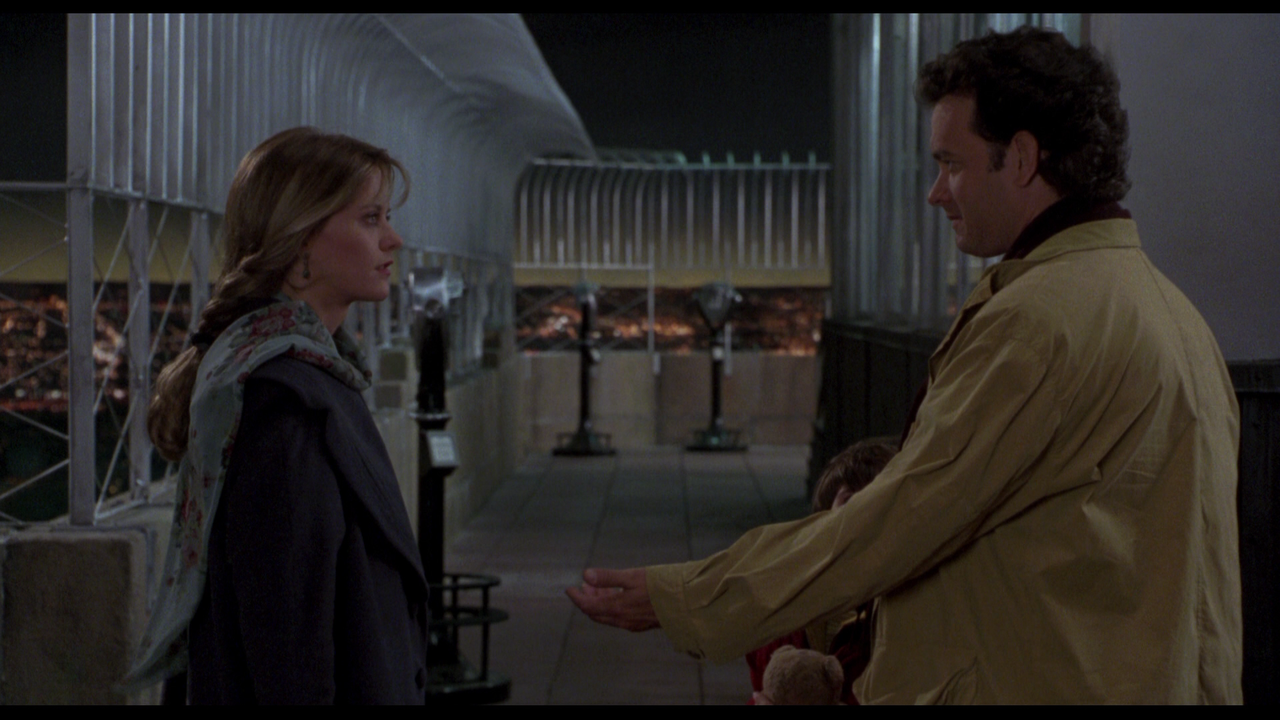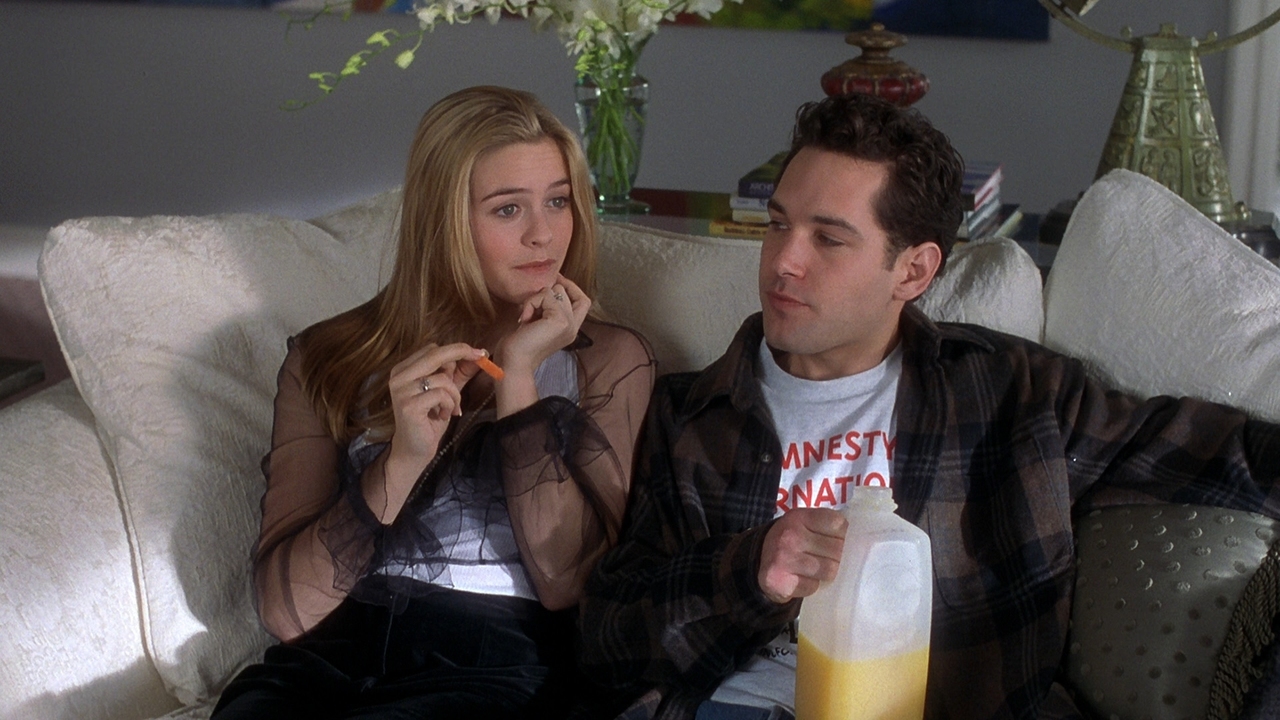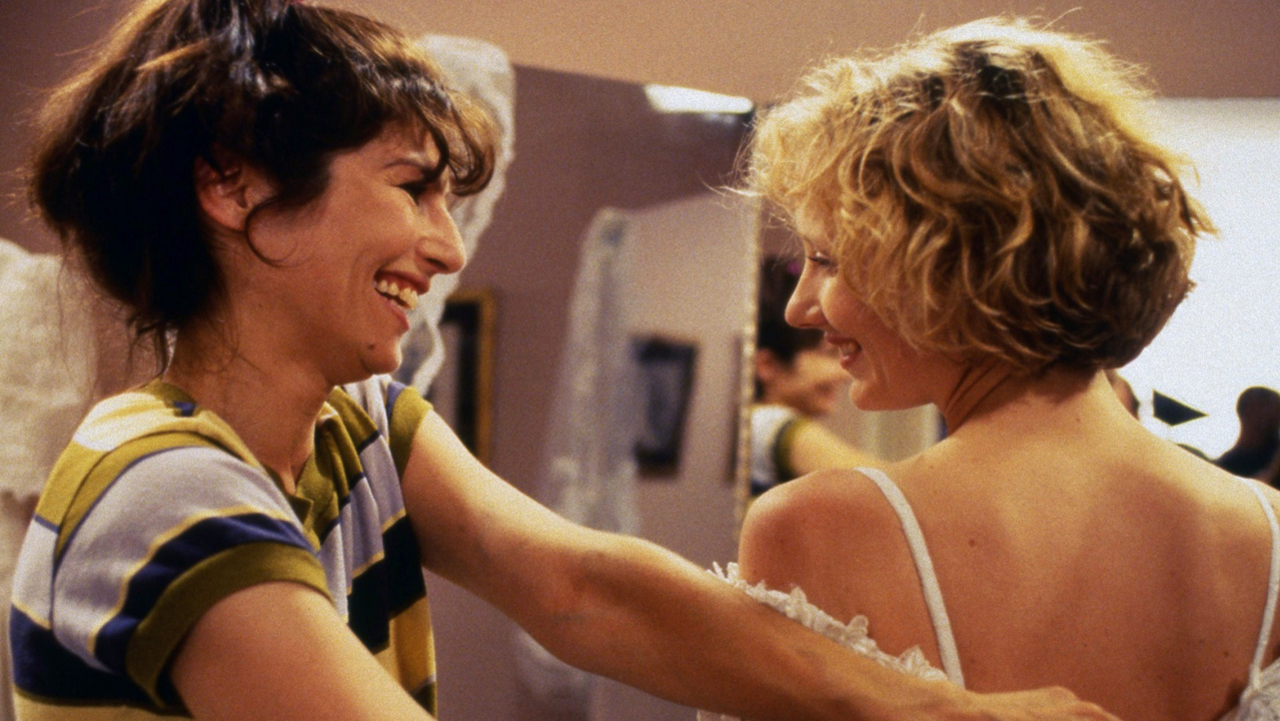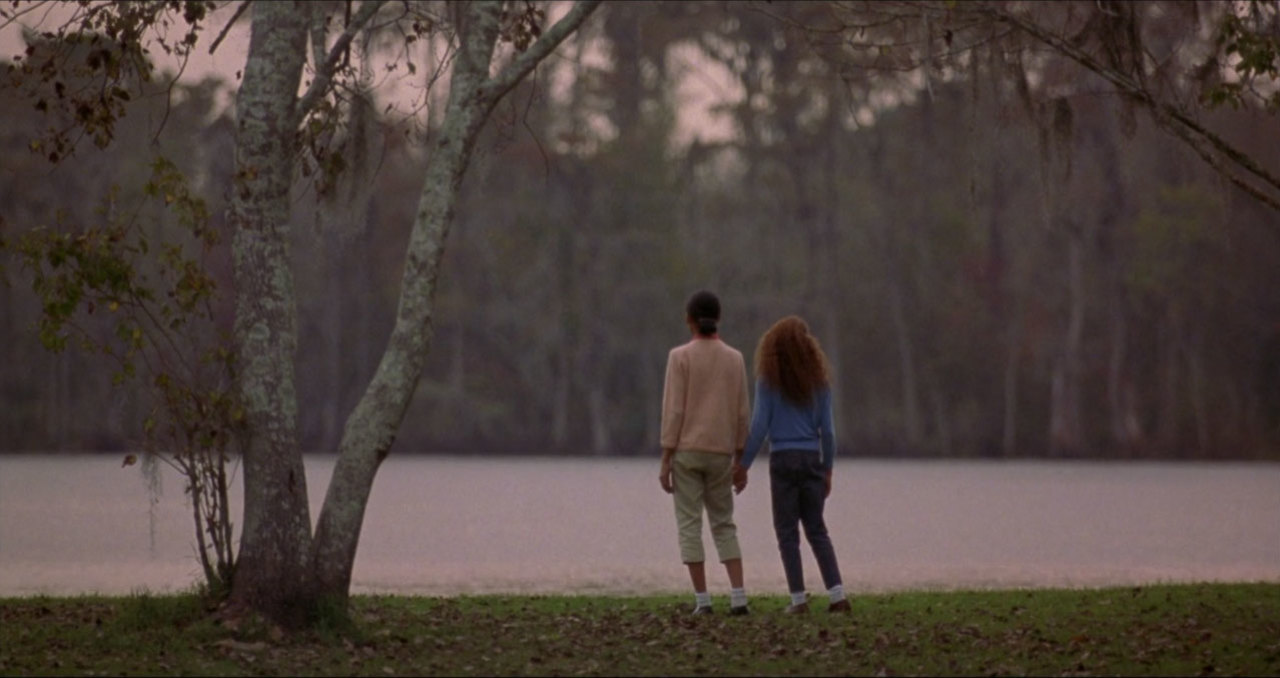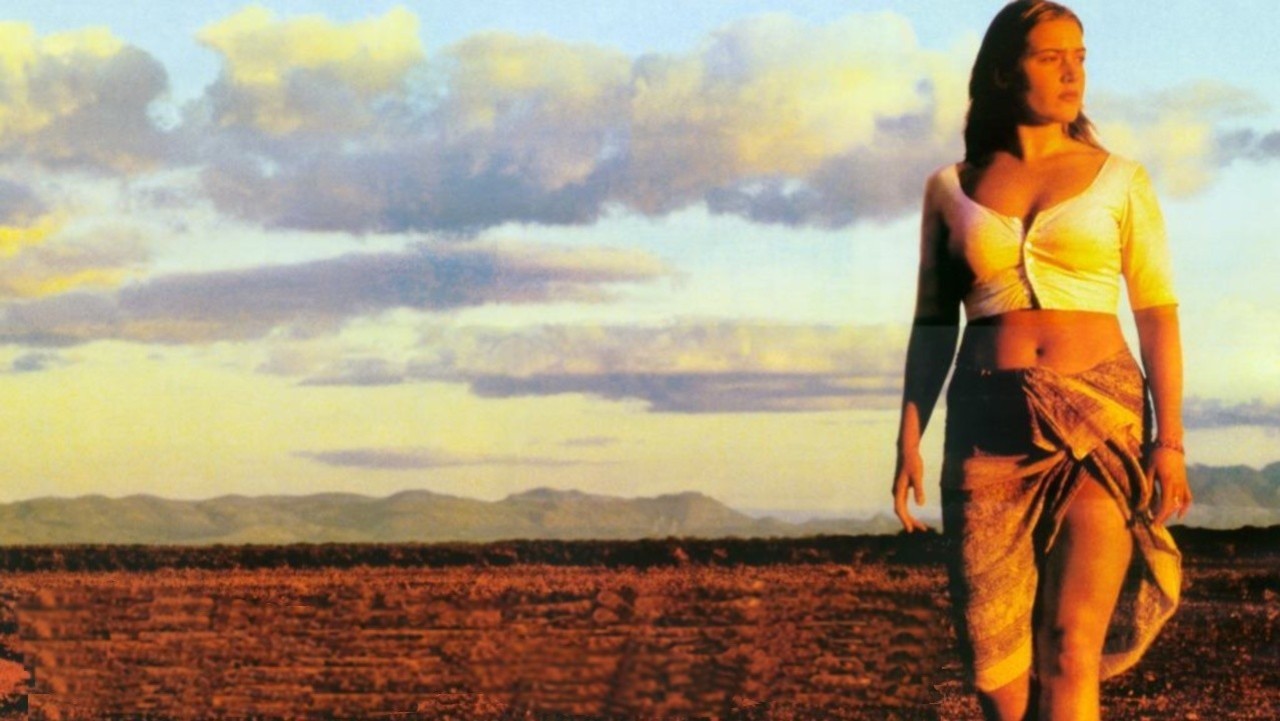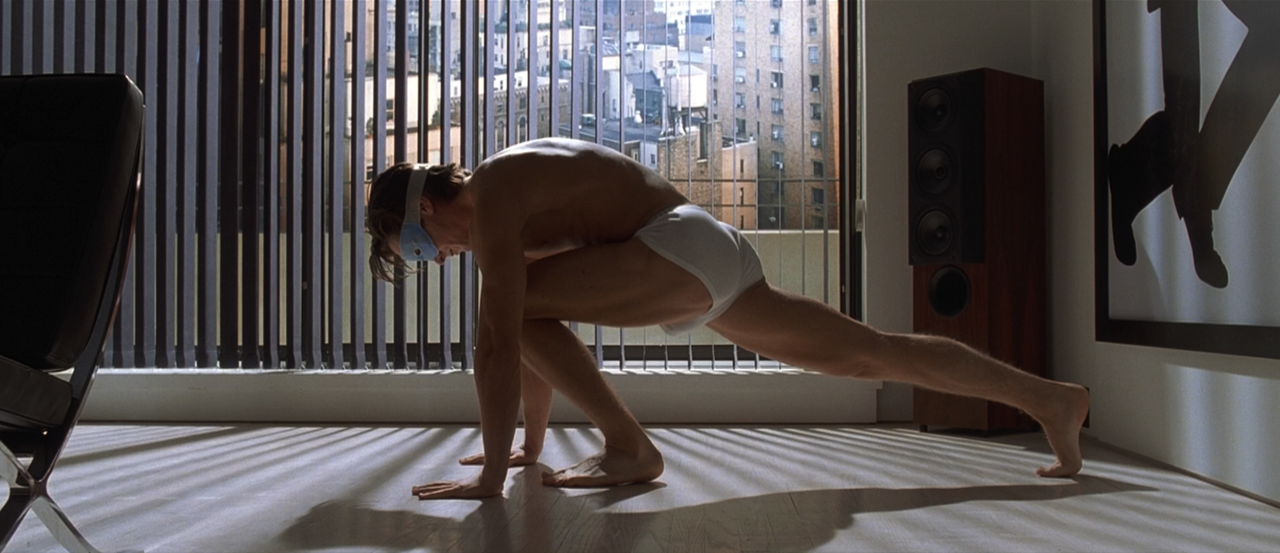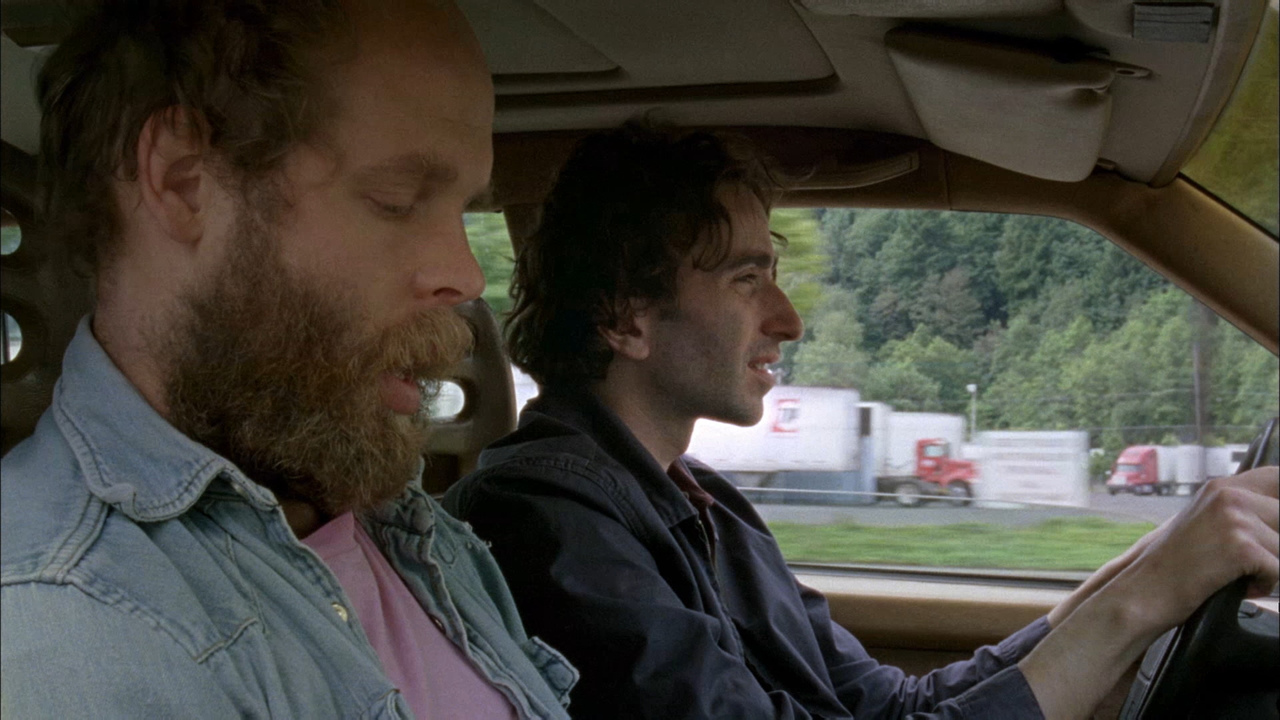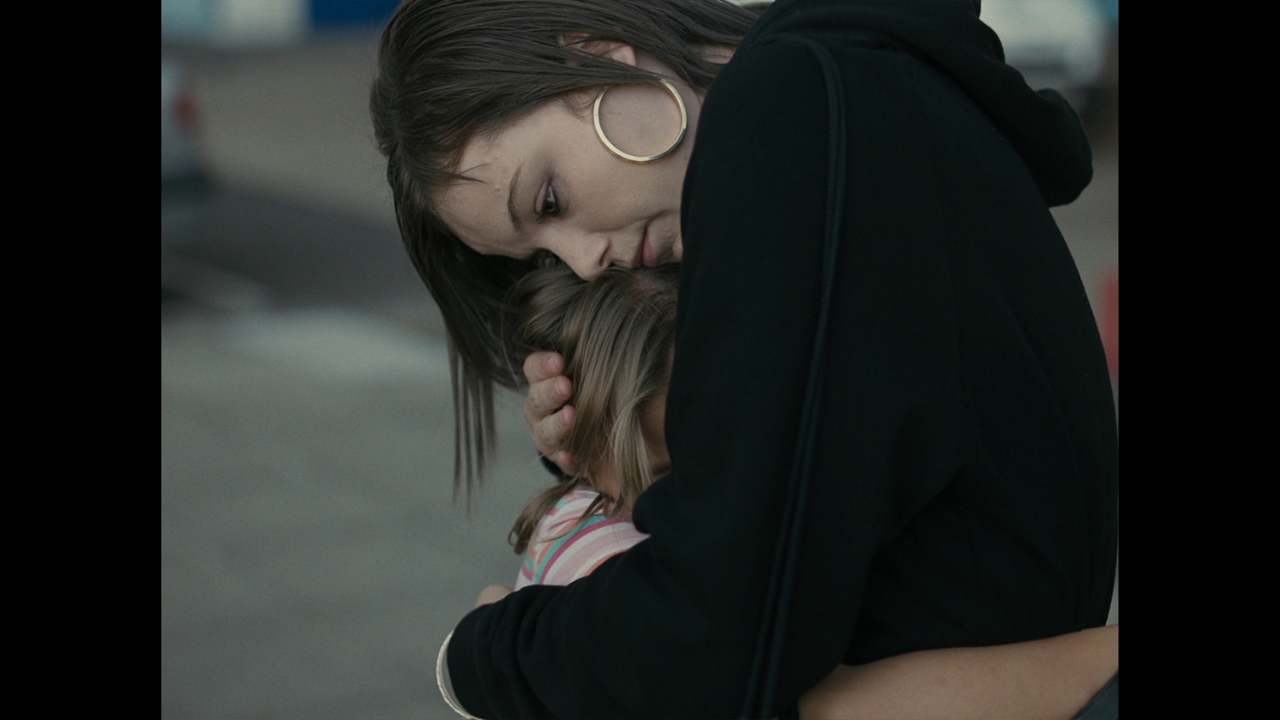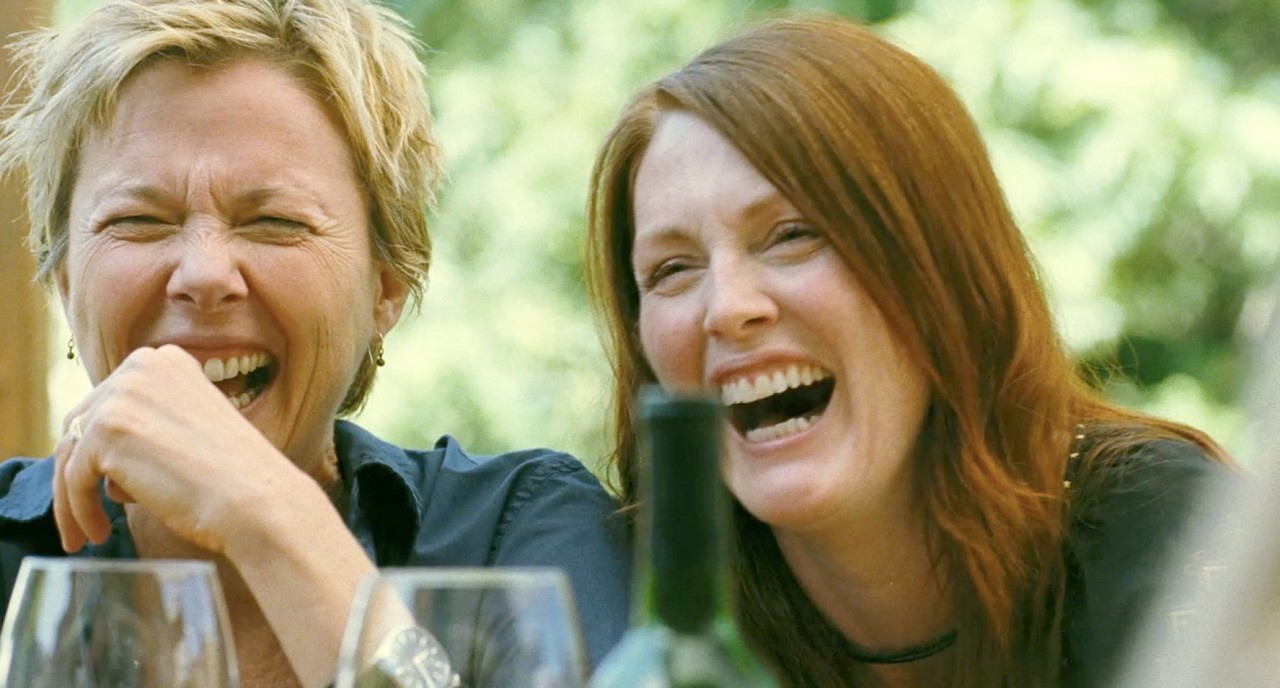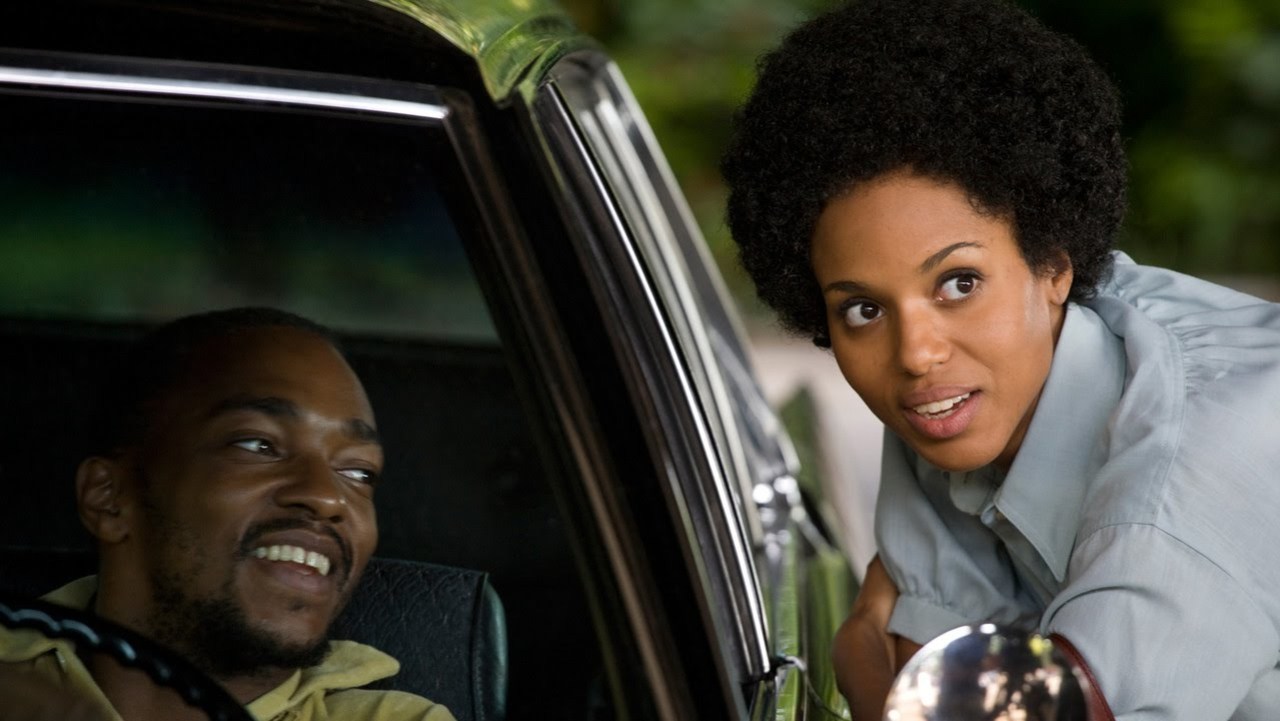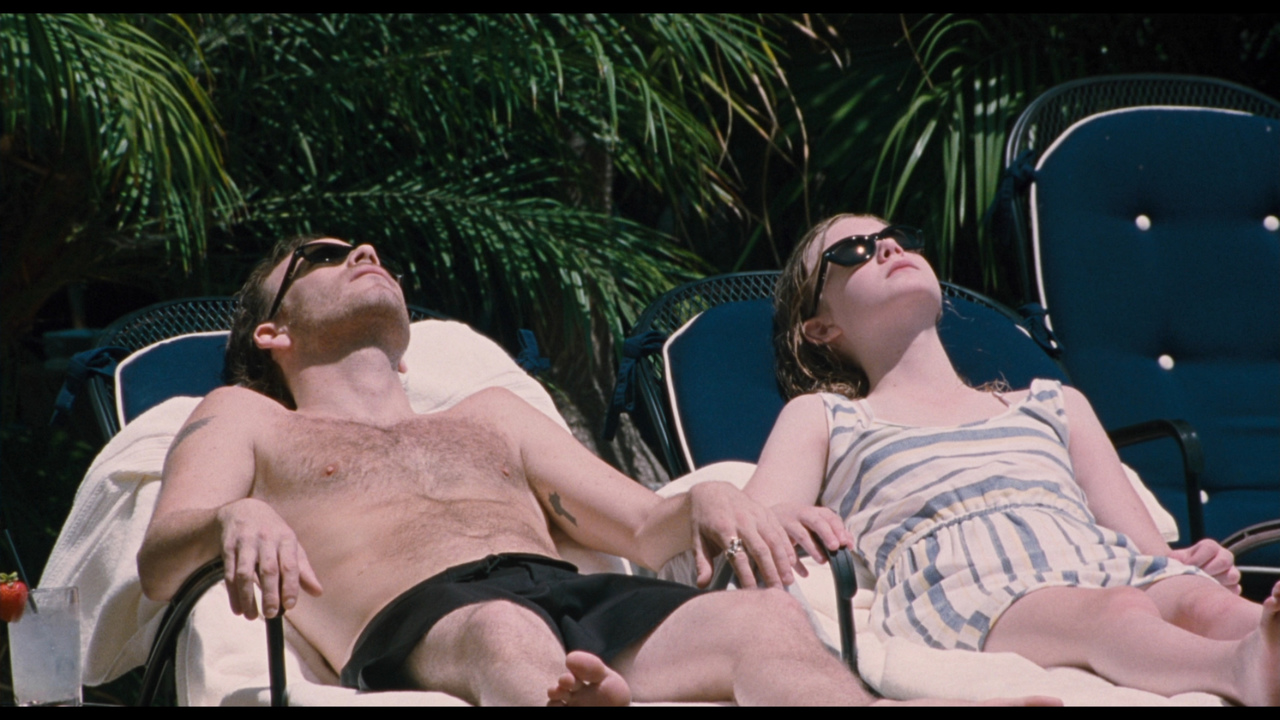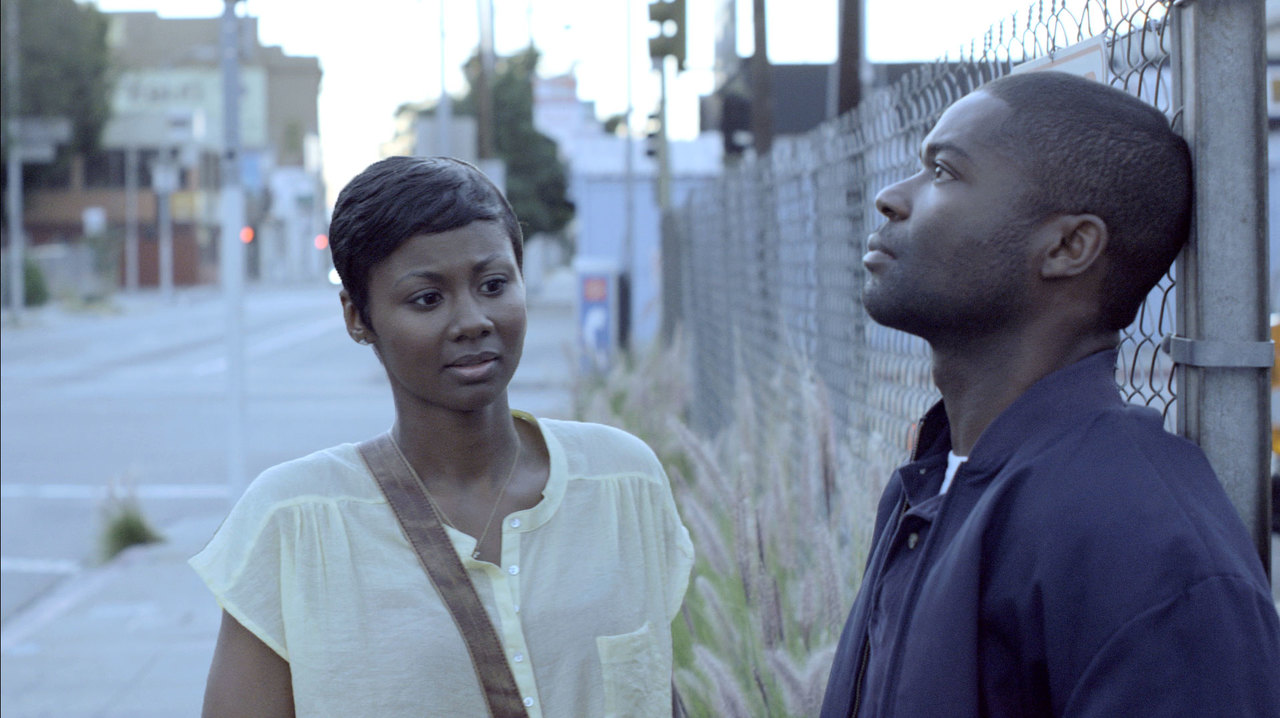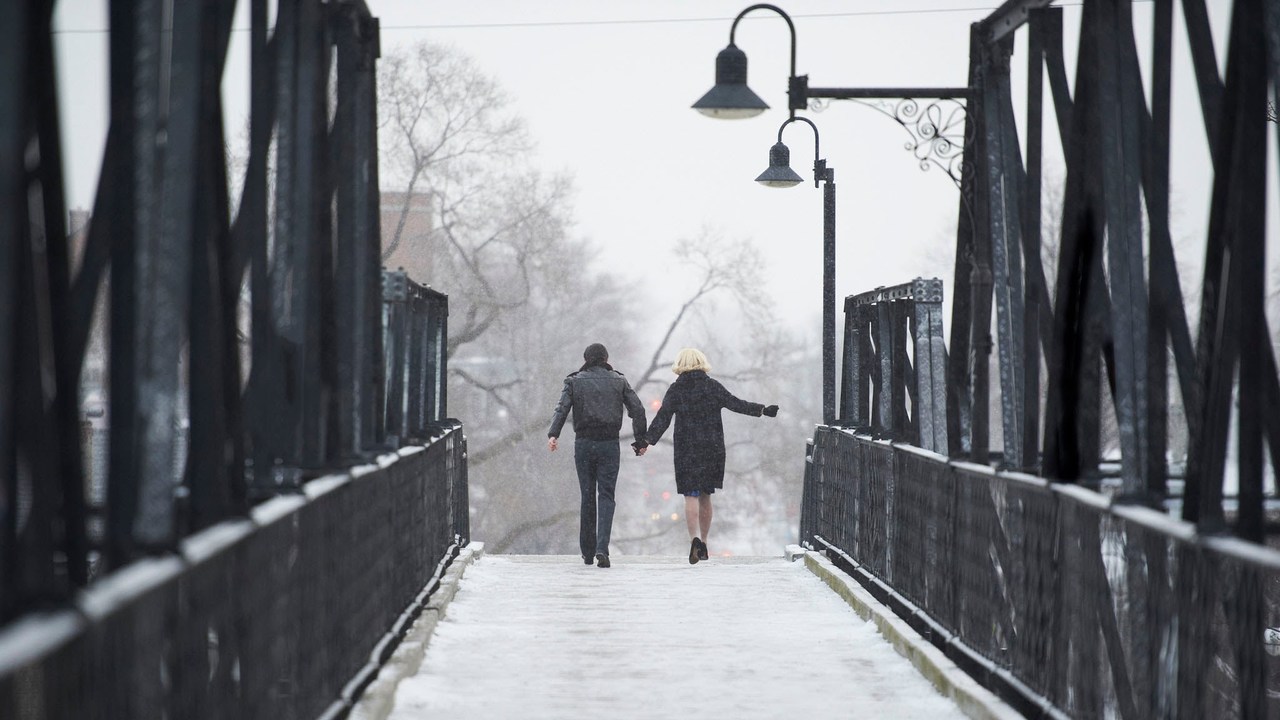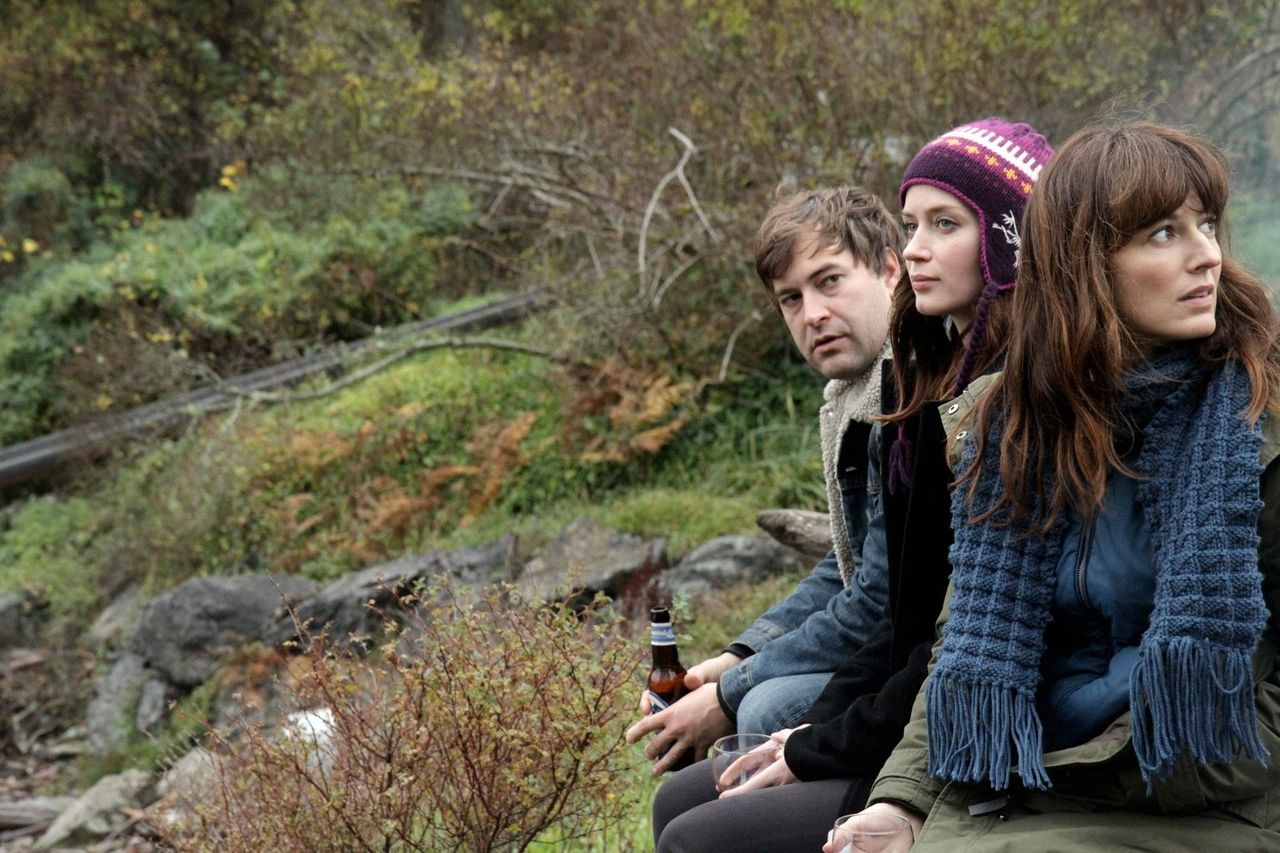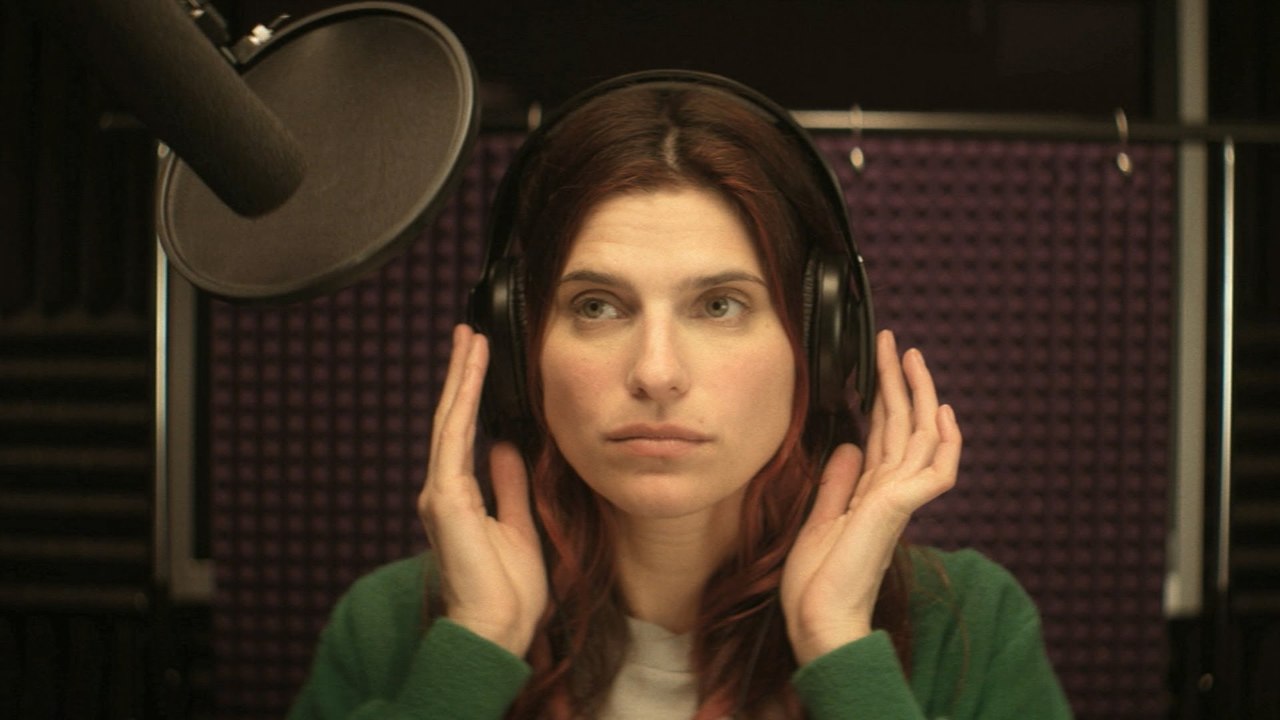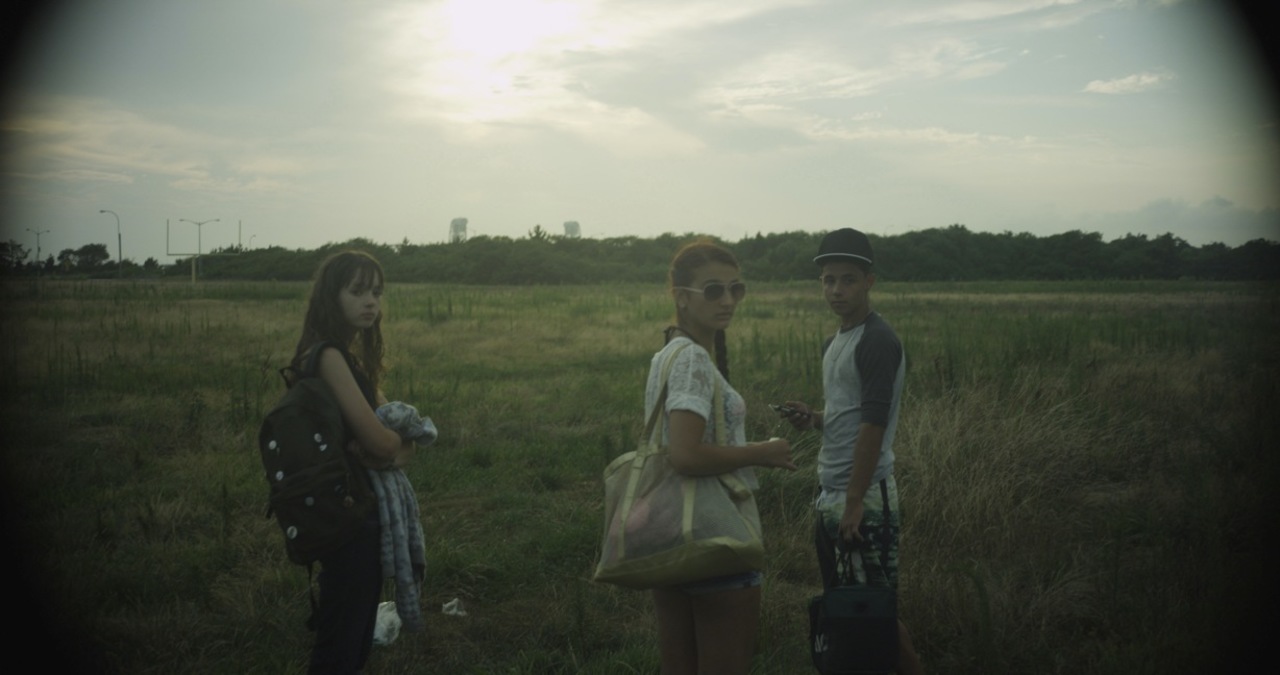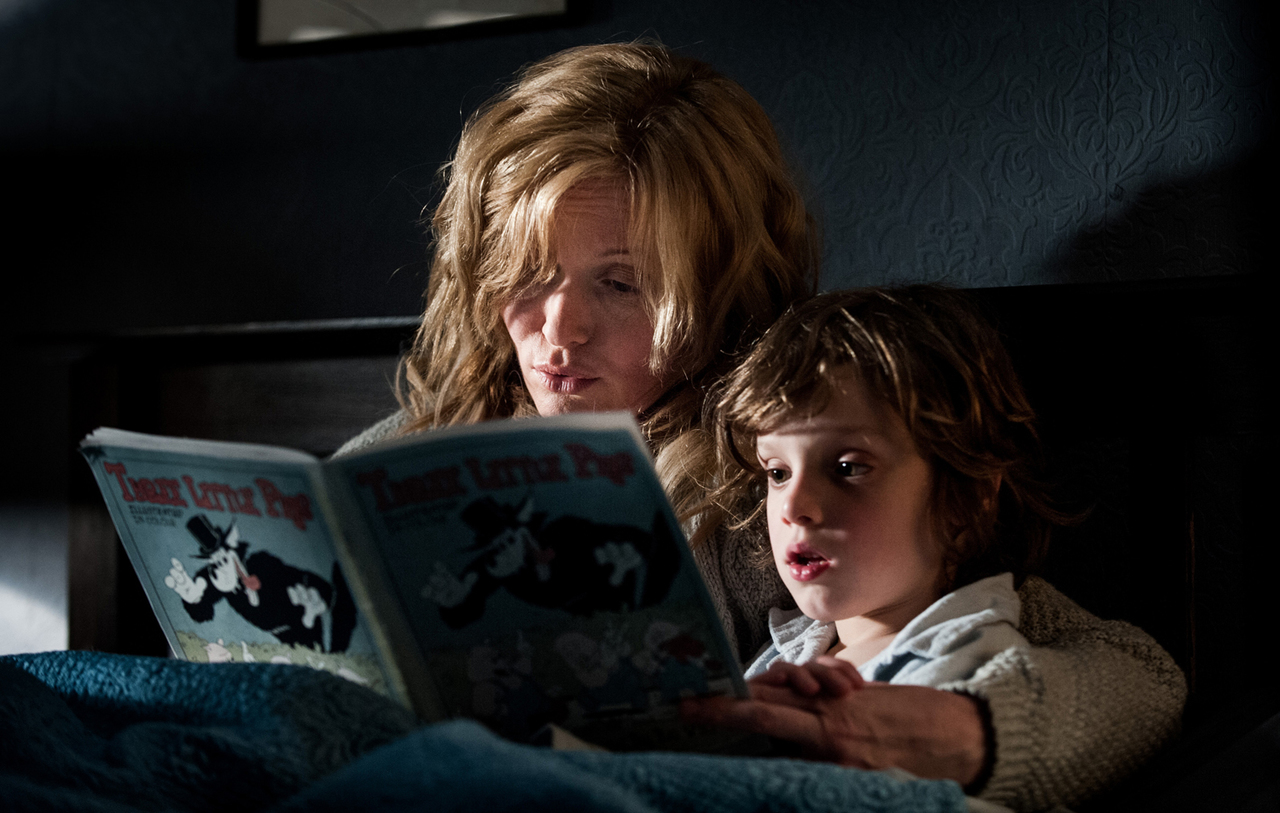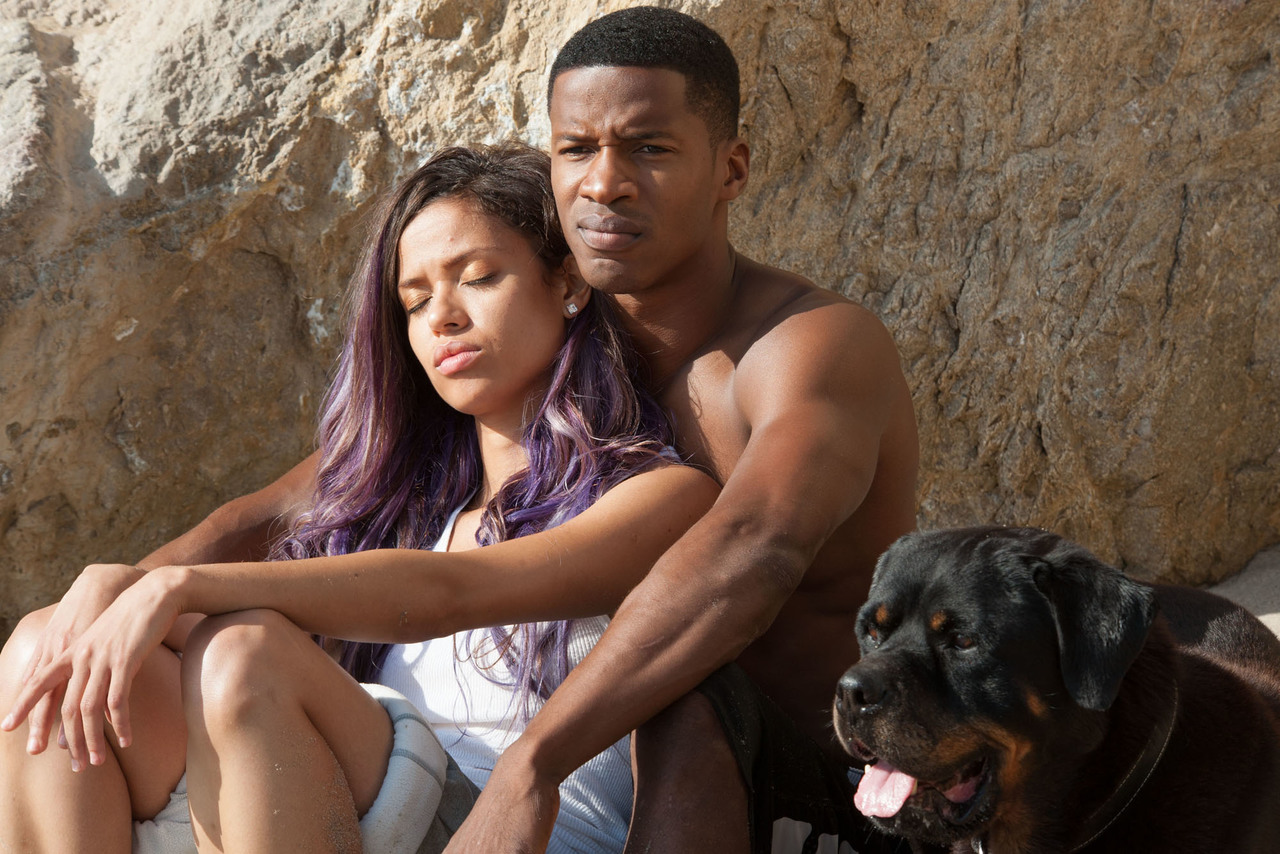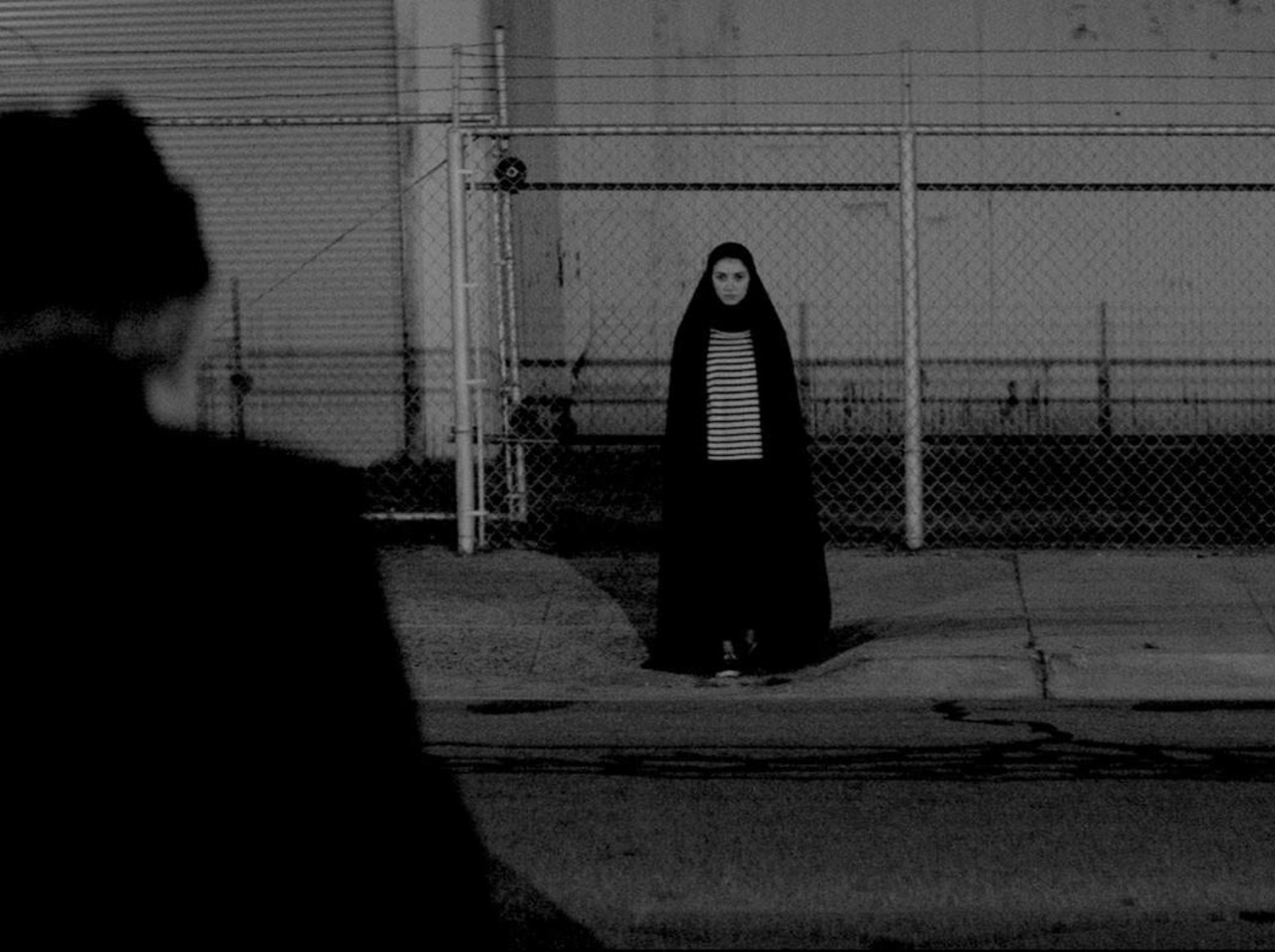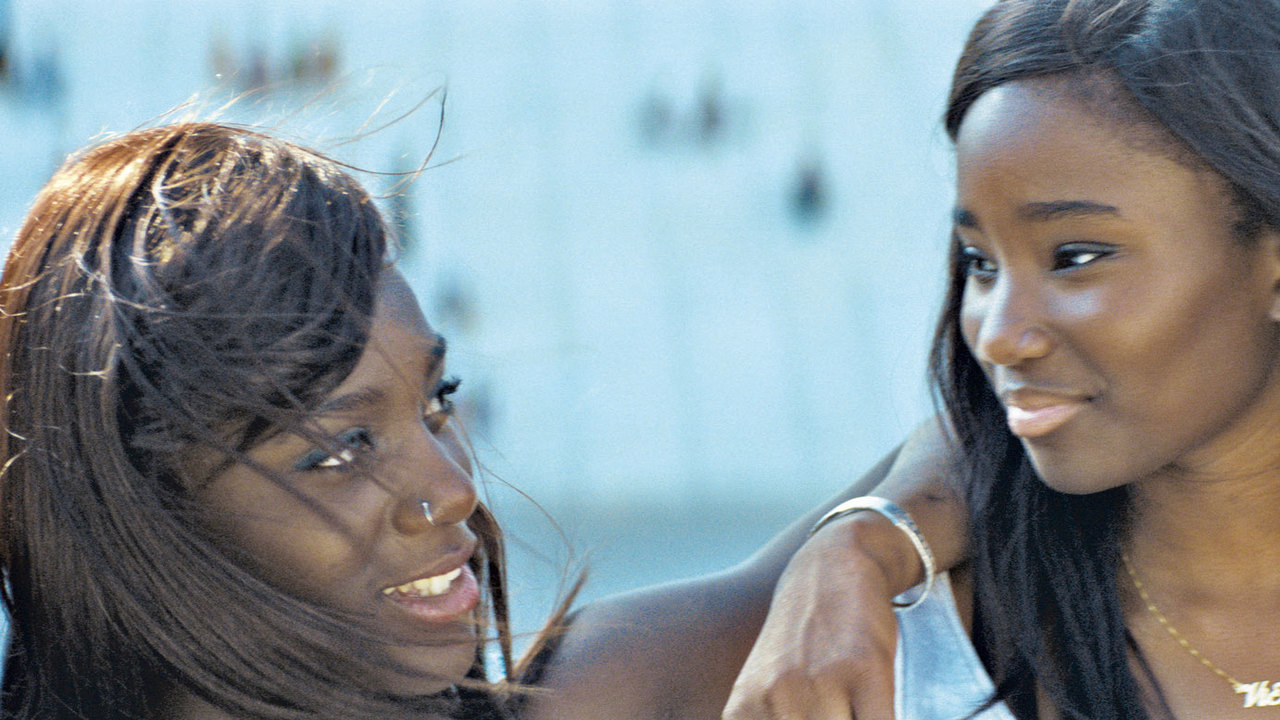 ---