Since it's officially Halloween month, there's no better way to get yourself in the seasonal mood by freebasing nothing but horror movies until the youngsters (and lame adults dressed as Minions) are done trick-or-treating. The least expensive and least strenuous way to do that is to sign up for Shudder, the awesome streaming service that's doing to Netflix's scary movie library what Kathy Bates does to James Caan's left foot in Misery. Shudder is a one-stop shop for full-length horror features. Its archives are filled with obscure titles, popular hits, cult curiosities, and whatever the hell Shakma is—other than, you know, f'n bizarre.
Sadly, though, it's often tough to find 90-100 minutes to watch a movie. Blame that on jobs, commutes back and forth to said jobs, sleep, and the inability to turn away from primetime Shark Tank marathons on CNBC. Thankfully, the horror genre is perfect for short-form enjoyment. It goes back to the days of E.C. Comics and England's Amicus Productions' anthology movies, as well as literary horror's long history with short story brilliance, stemming back to authors like Edgar Allan Poe, H.P. Lovecraft, and M.R. James. That tradition has carried over perfectly into the movies. Sustaining fear and tension within smaller 5-15 minutes blocks can be ideal.
That quicker timeframe is also conducive to horror fans' busy schedules. To accommodate fright seekers whose daily routines make binging the entire Halloween franchise impossible this month, here's a collection of 11 excellent horror shorts that you can watch right now, free of charge.
Dog Food (2014)
Director: Brian Crano
Technically, Dog Food isn't a horror film—it's suspenseful, not scary. But if you're a dog owner, let alone a dog lover, it'll disturb you more than Old Yeller. Brian Crano's slick and tightly crafted short watches a young butcher (Cory Michael Smith) lose his mind after his beloved pooch goes missing; his situation gets even worse once he sets up a dinner date with the beautiful girl (Amanda Seyfried) he's been eyeing. En route to a clever twist ending, Dog Food mines unease from everyday things like canine obsession and veganism. It's a slice of life in which the word "slice" will make you cringe. You'll see why after watching.
Vice and The Conjuring Present: The 3:07 A.M. Project (2013)
Directors: Nacho Vigalondo, Max Landis, Ti West, Jason Eisener
In conjunction with the summer 2013 release of James Wan's mega-hit The Conjuring, Vice commissioned four of the indie horror scene's top directors to shoot minute-long shorts. The final result is the shortest horror anthology imaginable, and it's home to a pair of knockout mini stories: "The Séance," directed by Chronicle screenwriter Max Landis, is an occult-centric blast of white-knuckle energy shot found-footage style, and Hobo with a Shotgun director Jason Eisener's "One Last Dive" is an underwater build-up towards an incredibly effective jump-scare.
Lights Out (2013)
Director: David F. Sandberg
David F. Sandberg is a master of the byte-sized horror film. Having amassed a loyal online following for his works, none of which is longer than three minutes, Sandberg's great at delivering massive jolts in minimal doses. His best film is Lights Out, a viral sensation that plays on the fear of the dark and the fear of freaky-looking ghouls with huge white eyes and fangs.
Note: Get ready for Sandberg's in-development feature version, which he'll direct for producer James Wan (Insidious, The Conjuring, Furious 7), who knows a thing or two about supernatural cinema.
Waterborne (2014)
Director: Ryan Coonan
Thanks to The Walking Dead, zombies are everywhere, and, frankly, they're flirting with overkill. Ryan Coonan, bless his twisted soul, has found a way to reinvent the zombie genre: by introducing horror's first undead kangaroo. A lean, mean slice of Aussie Outback terror, Waterborne pits a park ranger against a royally pissed-off zombie marsupial. It's as bonkers as you'd expect, with a practically created (read: piss off, CGI) kangaroo that deserves its own movie franchise.
The Root of the Problem (2012)
Director: Ryan Spindell
Save for that one tense scene in The Running Man and, yes, Dr. Giggles, the universal terrors found in dentists' offices haven't been fully utilized in genre cinema. Perhaps that's what Ryan Spindell thought when he conceptualized this highly entertaining short that plays on everyone's fear of being under the tooth doctor's needles.
The Root of the Problem has the same kind of fun-loving thrills seen in classic horror staples like HBO's Tales from the Crypt, a series that seems to inform Spindell's personal brand of live-wire, popcorn-ready horror. Whenever it's online, definitely check out his latest short, The Babysitter Murders, a nifty riff on '80s slasher movies and one pice of his Kickstarter-financed anthology film The Mortuary Collection, which can't arrive soon enough.
The Captured Bird (2012)
Director: Jovanka Vuckovic
It shouldn't be a surprise that The Captured Bird's executive producer is Guillermo del Toro—this short falls directly into the Crimson Peak director's genre wheelhouse. Written and directed by former Rue Morgue editor Jovanka Vuckovic, it's a child-geared fantasy about a little girl who finds herself inside an industrial building just as five supernatural entities are born.
Nobody does kid-led horror quite like Guillermo del Toro (see: Cronos, The Devil's Backbone, Pan's Labyrinth); meaning, Vuckovic couldn't have found a better cosigner. And, fortunately, she totally rises to the occasion. The Captured Bird will leave you wanting more from the upstart Canadian filmmaker, and come 2016, you'll get just that—Vuckovic is part of the directing team behind XX, a new horror anthology film with all female leads and directed by four women.
The S From Hell (2010)
Director: Rodney Ascher
It's a big compliment to call Rodney Ascher the weirdest documentary filmmaker working today. His films are refreshingly unconventional. In Room 237, he presented a series of wild and borderline delusional analyses about Stanley Kubrick's The Shining as a hypnotic and phantasmagorical compilation of movie clips and possibly unreliable voiceovers; with this year's The Nightmare, he grappled with the common occurrence of night terrors through horror-movie-like reenactments.
Ascher's unique style of documentation began with The S From Hell, a fascinating, unnerving look at people's obsessions over the old 1964 "S" logo used by the film distribution company Screen Gems. Ascher interviews folks whose childhoods were scarred by exposure to the logo uses their collective trauma to make a compact doc that plays like a hybrid of found-footage horror, demented animation, and Unsolved Mysteries-like reenactments.
The Last Time I Saw Richard (2014)
Director: Nicholas Verso
An award winner in Australia, The Last Time I Saw Richard takes a socially conscious approach to horror. More about character-driven drama than all-out scares, Nicholas Verso's poignant film examines the consequences of teenage bullying, not unlike this year's Hollywood-backed feature Unfriended. And when The Last Time I Saw Richard fully veers into genre territory, it turns into a demonic chiller, one whose full-bodied scares are earned through emotion, not just shock value.
AUTUMN HARVEST (short film, 17 min) from BLÆST on Vimeo.
Autumn Harvest (2014)
Director: Fredrik S. Hana
Horror fans who regularly catch short film programs at genre festivals like Fantastic Fest know all about young German filmmaker Fredrik S. Hana. Whenever he finally makes a feature-length horror movie, it's going to seriously mess people up. Nihilistic, violent, and beautifully shot, Hana's films are pure nightmare fuel. His best work to date is Autumn Harvest, a striking black-and-white descent into madness. It centers on a lonely and depressed fisherman who makes a highly problematic deal with a seafaring devil. Imagine if Rob Zombie collaborated with H.P. Lovecraft.
Witch (2014)
Directors: Americo Siller, Tyler Mager
At first glance, Austin-based filmmakers Americo Siller and Tyler Mager's wicked little short Witch looks and feels like a relationship drama. A young couple is going through an unpleasant break-up, and you feel for them, especially once they put their feuding on pause to help an elderly woman into her home. But Witch quickly devolves into a surrealistic and disorienting subversion on witchcraft mythology, and before you can fully grasp the tonal and thematic shifts, it sucker-punches you with its hauntingly bleak conclusion.
DON'T MOVE - Short Horror from BC Horror on Vimeo.
Don't Move (2013)
Director: Anthony Melton
While it'd be incorrect to say we've saved the "best" for last, we've certainly saved the bloodiest for last here. Anthony Melton is clearly a devout fan of Sam Raimi's Evil Dead films, and that love shines all throughout Don't Move, his gruesome and terrifically constructed love letter to old-school horror splatter. Six young friends get together to harmlessly play some games but inadvertently call upon a hideous demon that crashes their party and unleashes the gore. Sit back and embrace the carnage.
---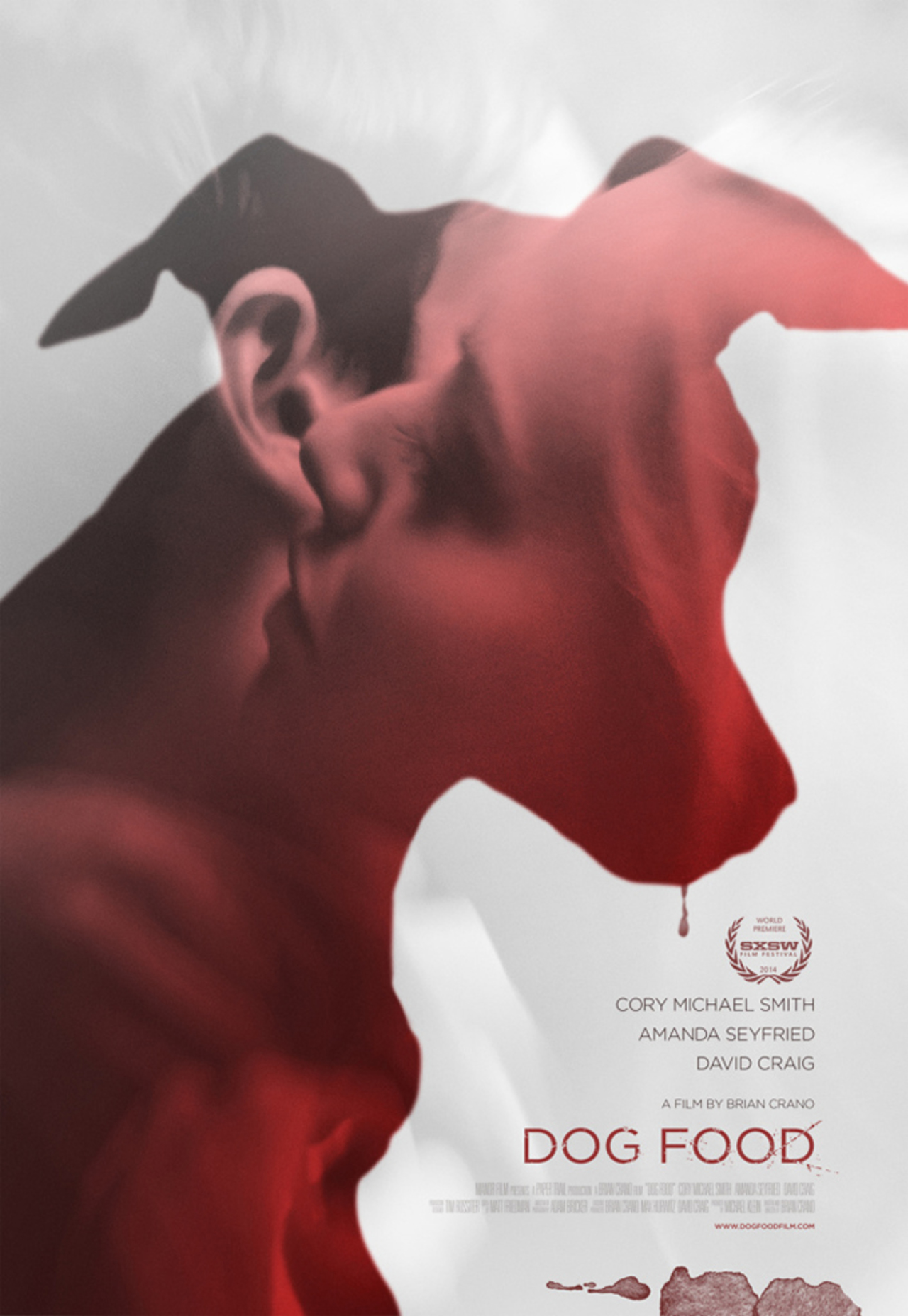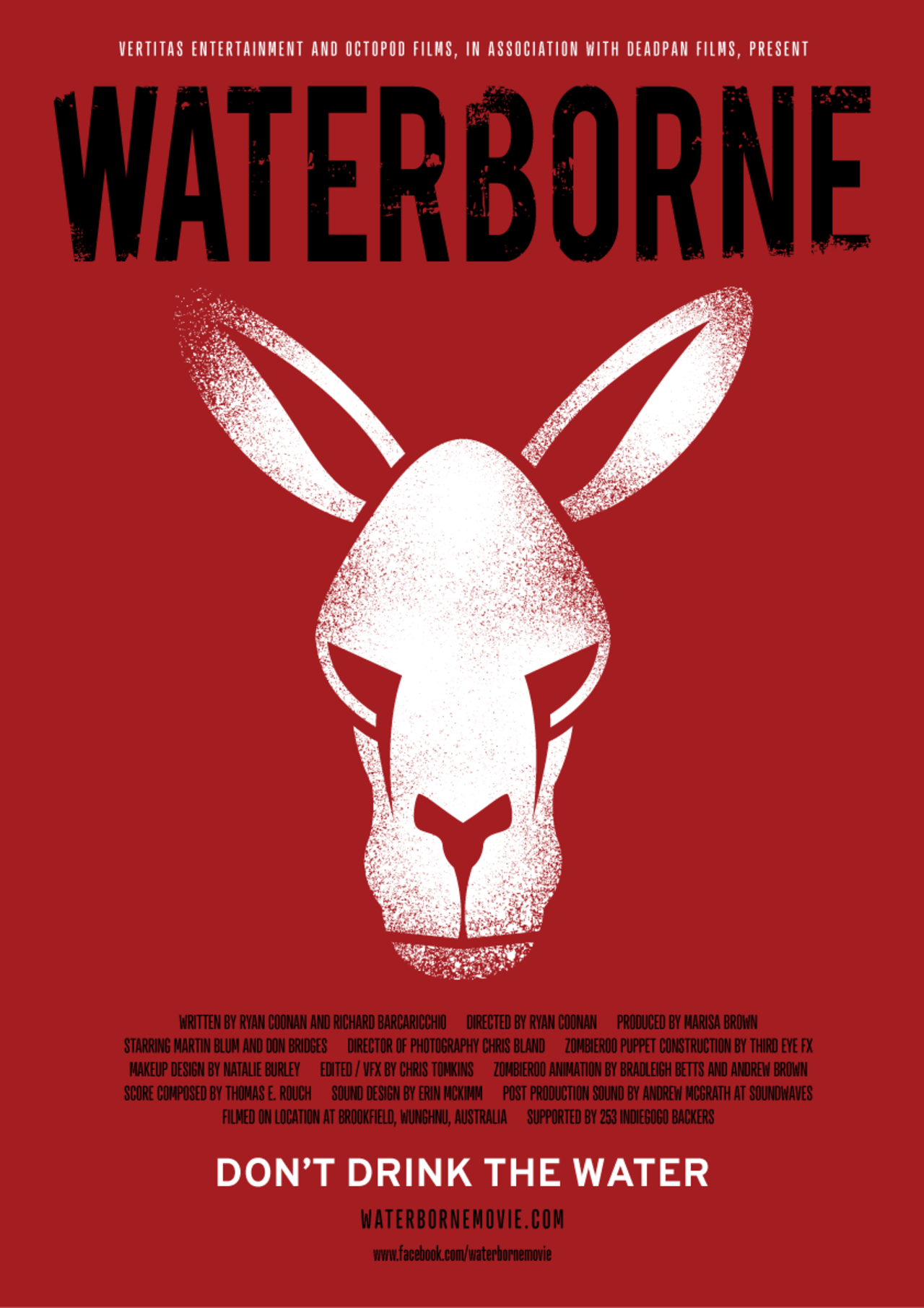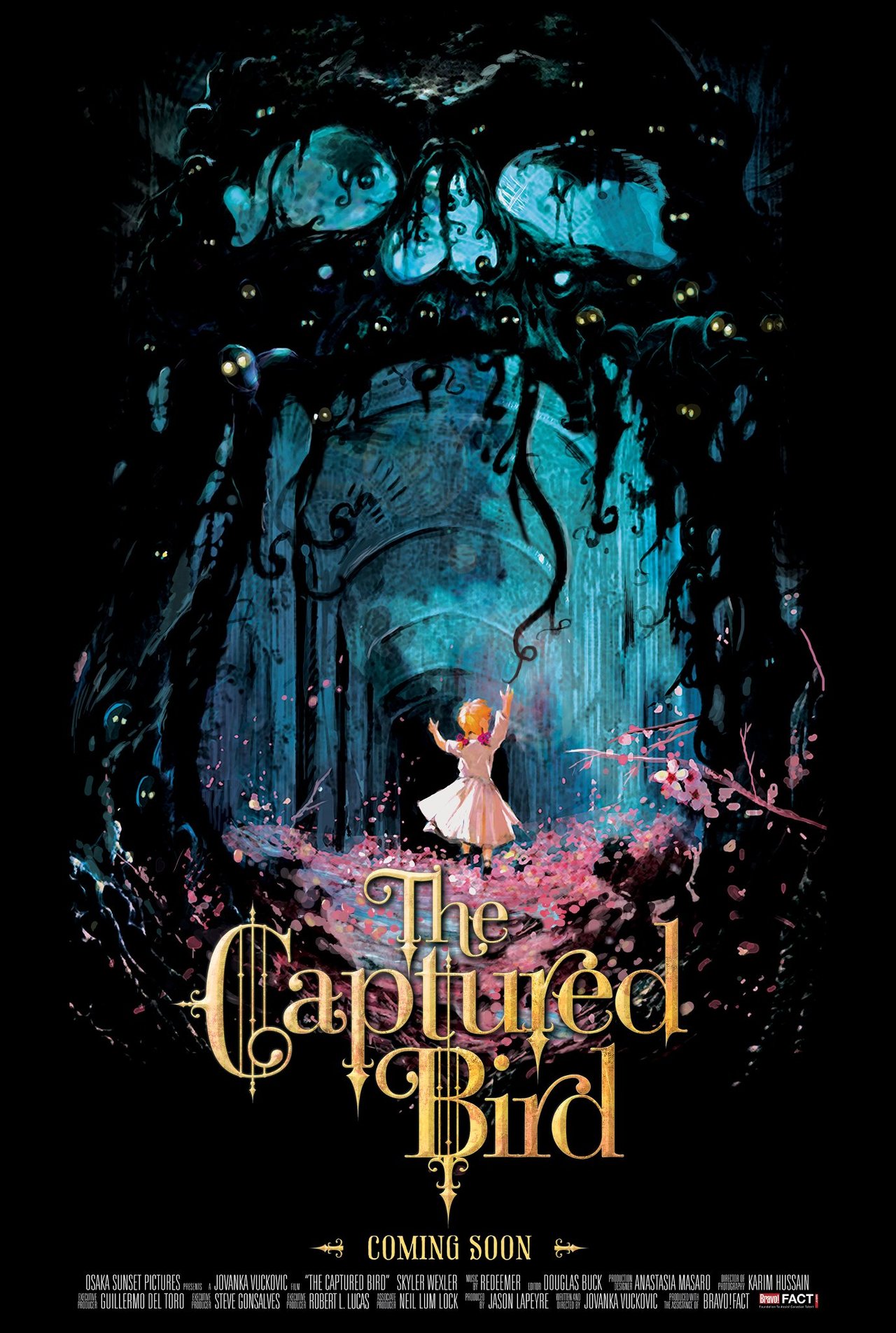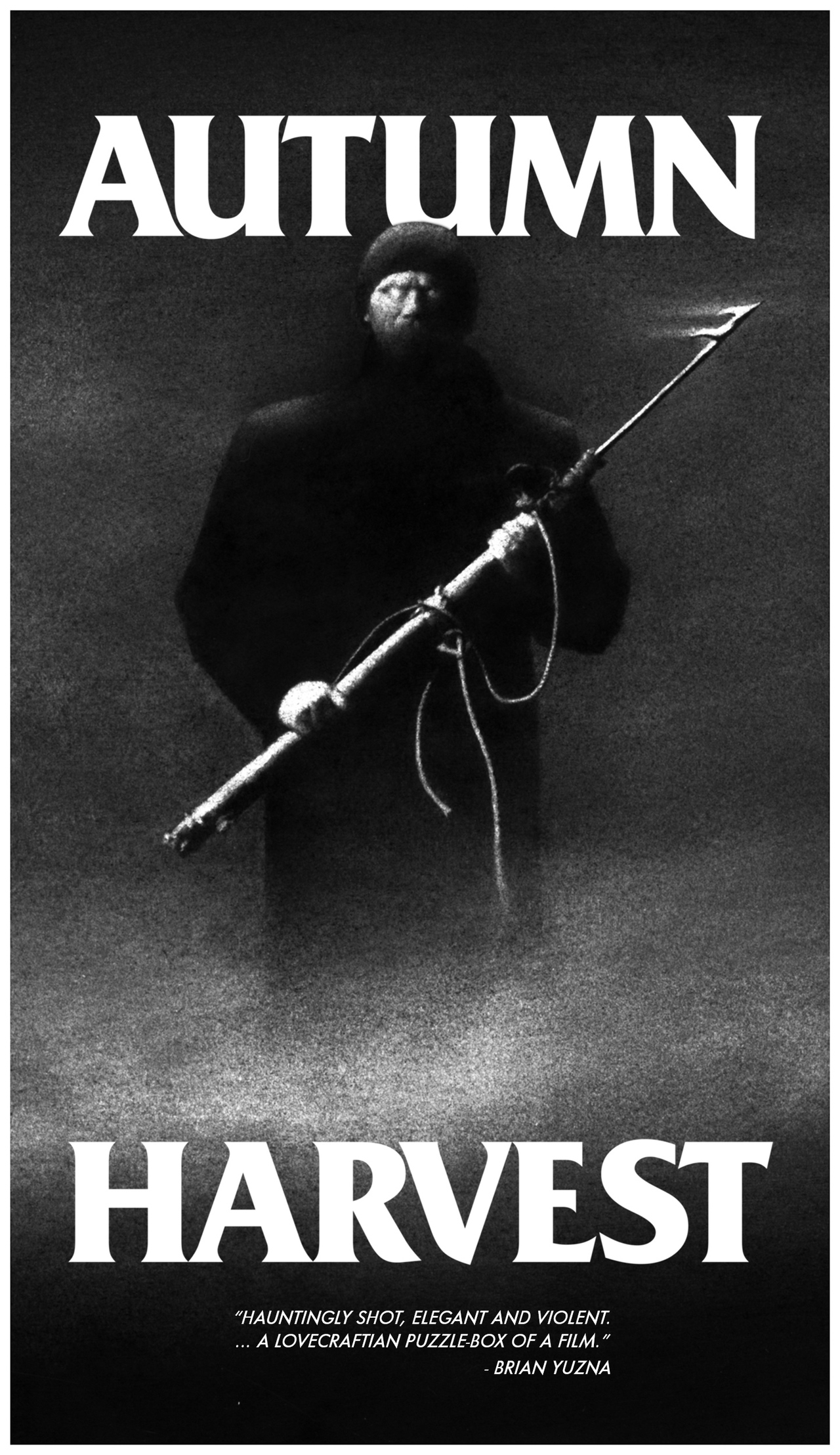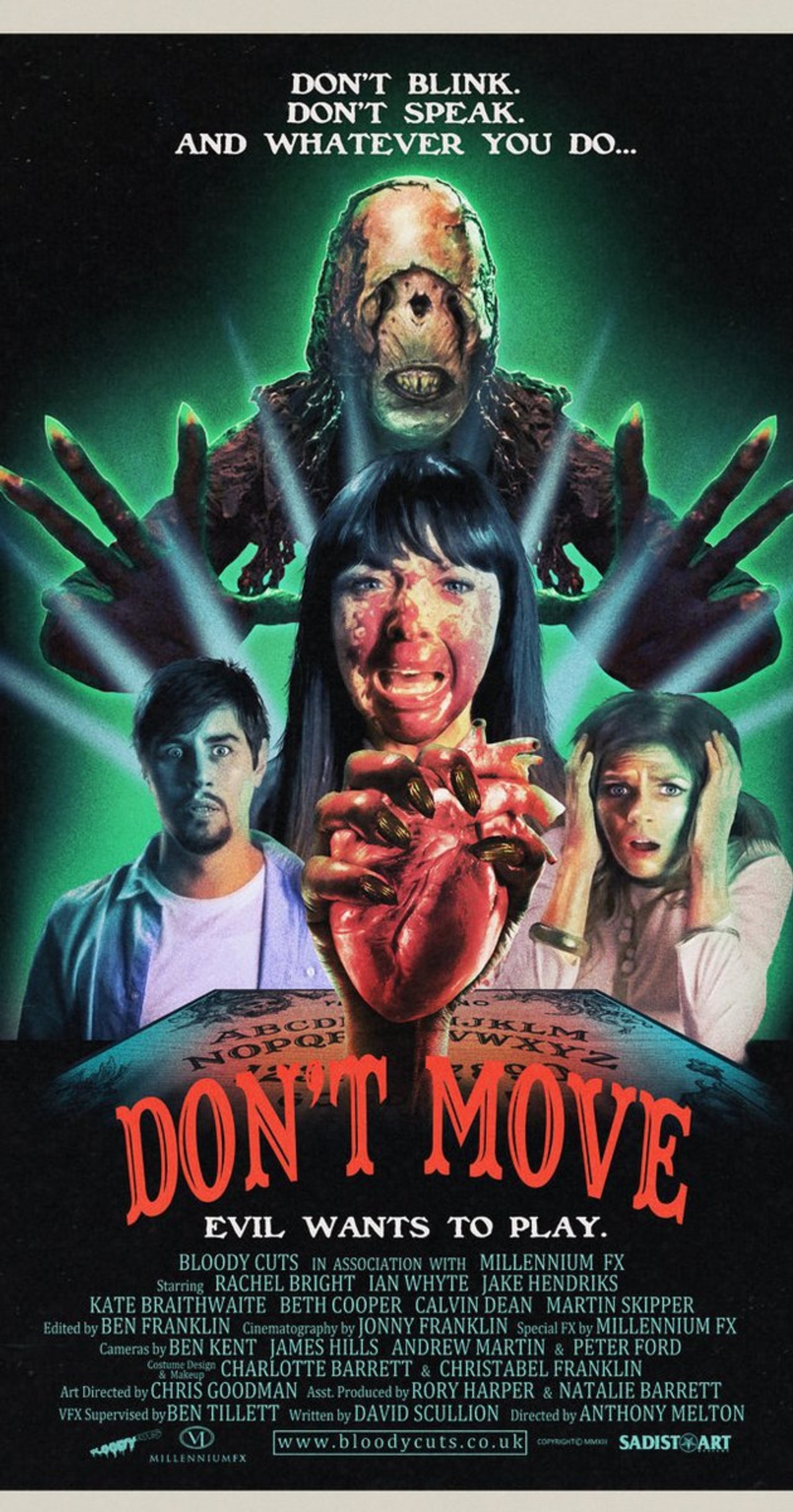 ---