Returning to the director's chair, Katherine Propper showcases her signature deft and dreamlike portrayal of Austin's youth in Lost Soulz. This 2023 Tribeca Festival Audience Award winner introduces us to a world where dreams intersect with reality, weaving a symphony of aspiration and hardship. The film follows Sol, a young rapper and dreamer from Austin, Texas, portrayed by real-life rap star Sauve Sidle. When Sol leaves behind his home and drug-addicted best friend to hit the open road with a diverse crew of hip-hop musicians, camaraderie turns into tension as the young artists unpack their potential and limitations on their road trip.
'Lost Soulz' explores the aspirations and challenges faced by Gen-Z artists as they pursue their dreams, a theme reflective of the director's own experiences. The film delves into how Gen-Z minds navigate grief, creativity, and confusion, defying conventional expectations of maturity. Similar to Sol, Katherine is a dreamer, but she's also practical. Both of them are versatile artists surrounded by creative contemporaries who seem certain, if not cocky, about their place in their respective industries. While their Gen Z peers might appear overbearingly prideful and confident, Katherine and Sol take a more down-to-earth, humble approach to making their names known. Katherine is a filmmaker who is aware of how quickly things can change on set and off, as well as the limits of things like where she can shoot and who she's able to work with. She's cleverly using these challenges to her advantage, which truly captures the defining characteristic of Gen-Z artistry: adaptability.
"The beauty on screen feels like it has production value, even though we're doing it with less and don't always have the tools of lighting, production design, and things that cost money and time."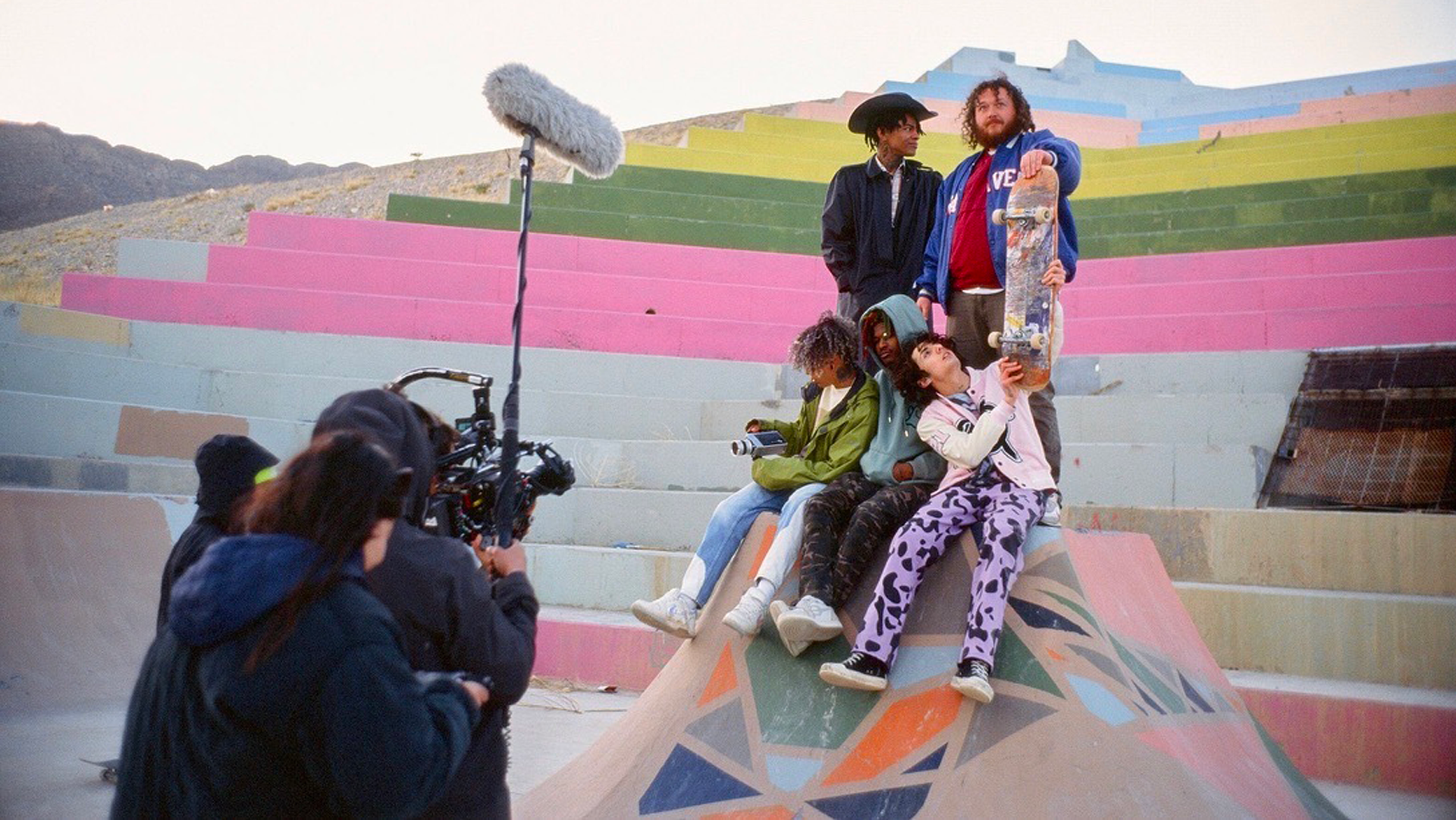 Propper's 'Lost Soulz,' along with her earlier works Birds and Street Flame—the latter being her debut screened at the Tribeca Festival in 2019—all stem from her artistic journey and experiences as a Gen-Z filmmaker. Despite her Los Angeles origins, Katherine now considers herself an Austinian. She arrived in Texas to study film in college, drawing inspiration from renowned Texan cinema figures like Robert Rodriguez, David Lowery, Kat Candler, Richard Linklater, and Terrence Malick, the latter of whom she eventually collaborated with as an editor. The influence these iconic Texans had on her, particularly Malick, is evident in the broad philosophical and spiritual themes, long meditative shots, and emotionally immediate hand-held shots that permeate her films. Katherine juxtaposes these techniques with her personal experiences and cinematic aspirations, which she describes as "very much about teenage angst and feeling misunderstood and alienated when you're a young person."
When Movie Web asked Sauve Sidle about the behind-the-scenes experience of shooting 'Lost Soulz,' he simply said, "We're just being kids." This statement underscores Propper's approach to filmmaking thus far, highlighting her intent to capture the essence of Gen-Z life— and the mostly carefree yet occasionally stressful spirit that accompanies it. Katherine also doesn't shy away from the more darker realities underlying today's youth, shooting the party and ensuing road trip scenes with a hazy ambiance that paints a picture of the ever-growing prevalence of drug abuse in today's younger generation.
"It felt like shooting a documentary where the cast brought so much, and it was really about capturing what they were doing on their own naturally,"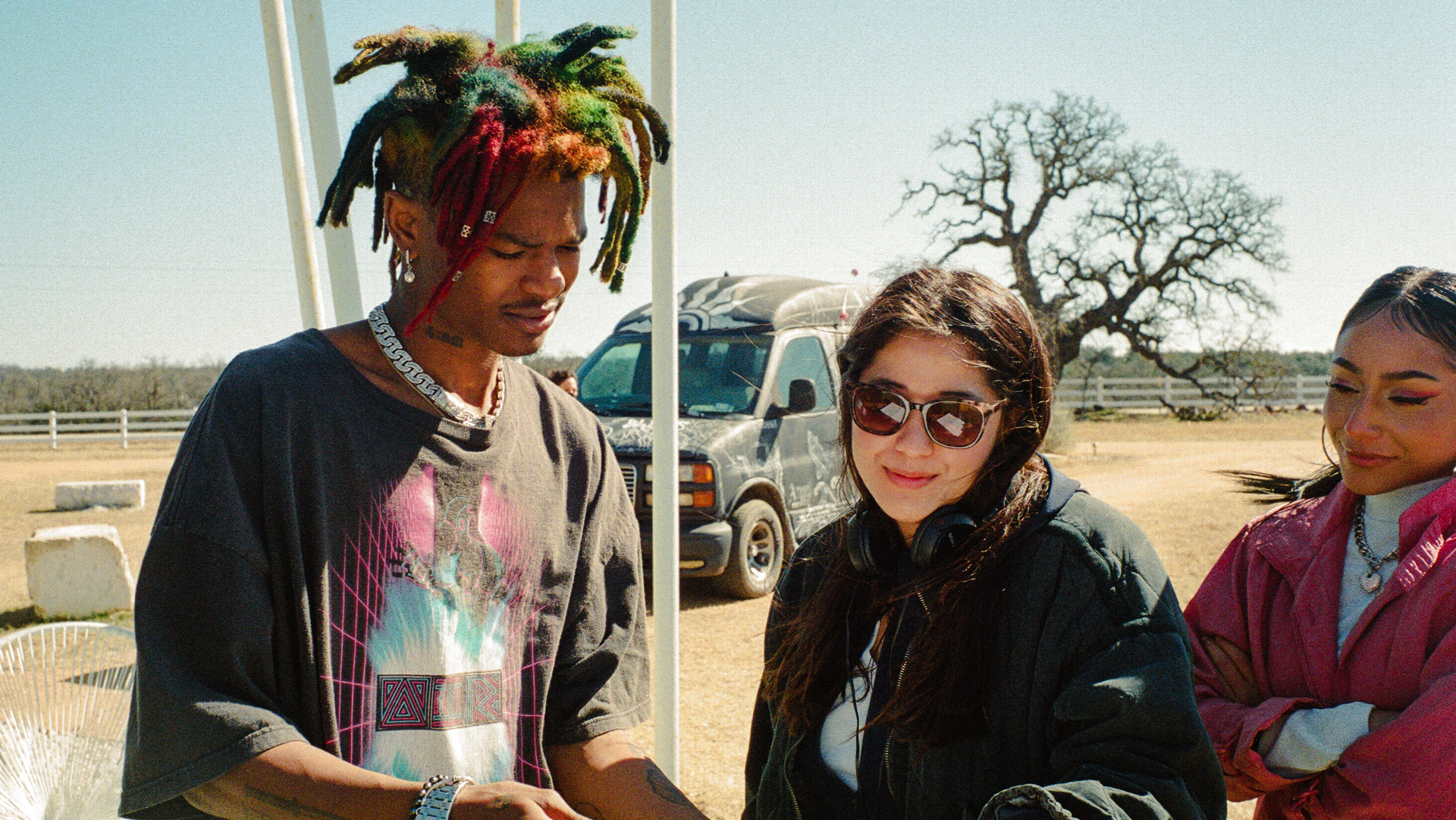 Further inspired by Chloe Zhao's The Rider and projects by Sean Baker, Propper effectively blurs the lines between documentary and narrative filmmaking, giving her movies, as she describes it, an "organic feel." In 'Street Flame,' which also stars Sidle, Propper showcased street and graffiti artists in Austin, while 'Lost Soulz' features "real musicians or actors who had musical experience." Propper's approach allows her to bring out commendable performances from these non-professional actors by casting them as characters reflective of their real-life personalities. She explains, "I'm asking those actors to embrace their true selves in the films and be as authentic as possible."
Through her casting of real-life Gen-Z Austin creatives via social media and her choice of public locations for shooting, Katherine's films introduce audiences to a microcosm of real-life Gen-Z dreamers whom she genuinely knows off-screen. As she puts it, "It's a mix of me trying to showcase the parts of Austin that I love and the people I find compelling here."
As a filmmaker, Katherine Propper makes magic out of whatever resources she has readily available to her and sets the standard for Gen-Z artistry. Keep scrolling to find her suggestions for useful resources and content that emerging storytellers can explore during the creative development process.
KATHERINE'S RECOMMENDATIONS FOR EMERGING STORYTELLERS:
Your local Repertory cinema.
"In Austin, I love to watch older films at the Austin Film Society. When I was in New York City, I frequented Film Forum, Lincoln Center Film, Metrograph, & MoMA. In LA, it's The Aero, New Beverly, and the Samuel Goldwyn Theater. These places are treasures!"
Decoded by Jay-Z & Dream Hampton
"I read this in college, and it gave me some courage to pursue a dream."
Sculpting in Time by Tarkovsky
"Tarkovsky distills an aesthetic and life philosophy that inspires me as a filmmaker."
"I love watching films directed by Billy Wilder. They never get old! Here's a little video essay I did about Billy Wilder's films: https://vimeo.com/propper/wilder"
---